Egg-cellent Easter Basket Ideas for Tweens (Because the Easter Bunny Loves Hip Hop)
Egg-cellent Easter Basket Ideas for Tweens (Because the Easter Bunny Loves Hip Hop)
I still don't know how the Easter Bunny managed to disappear without a trace every year before my sister and I could spot him. As girls, we would eagerly wait for him to ring our doorbell and leave our baskets on the porch. The problem was, he always surprised us by dropping our goodies at a different entrance than the one we were waiting at. Whatever sort of bunny magic he used to trick us, I'll never forget the excitement of running to the door and throwing it open to try to catch even a glimpse of his fluffy tail bounding out of sight.
My basket was always bursting with milk chocolate bunnies, jelly beans, a homemade treat or two, and neon Easter grass, but there were also other surprises every year. Fun masks for playing pretend, chapter books and bookmarks, art and craft supplies. I went wild for the sweets, of course, but it was the small gifts that had staying power, especially as I got older and had enough pocket money to buy candy on my own.
Easter isn't just "the candy holiday." It was, and still is, an important time for my family to be together, and the personal touches inside my basket are what reminded me that my parents understood me and my passions in life. Creating an Easter basket for your tween isn't hard. Keep their unique interests and hobbies in mind, all those little details that make up who they are, and they'll know their basket was filled with so much more than just snacks and sweets.
Themed Baskets for Every Tween
I went through quite a few "phases" growing up. One year I was obsessed with The Little House on the Prairie, the next with The Babysitter's Club. I wanted to be an actress, then a scientist, then a teacher. Whether your tween aspires to be a YouTube celebrity like Miranda Sings or a dance superstar like Maddie Ziegler, here are a few ideas that will make the Easter Bunny seem pretty cool in their eyes.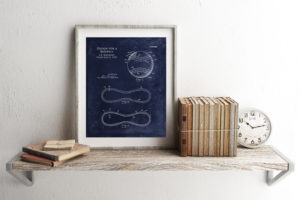 The Star Baseball Player
A water bottle from the Chicago cubs to inspire them to never give up on their own dreams

A new pair of baseball socks because between grass stains and growing pains, tweens go through socks faster than parents go through coffee

A travel-sized sunscreen for those spur of the moment games in the park with their friends

A stopwatch so they're always prepared to go into training mode

A new baseball since they're forever getting lost behind fences

Nestle it all in a baseball cap from their favorite team and you've hit one out of the park!
The Prima Ballerina
A ballerina figurine to remind them of their dreams

Hair clips and scrunchies to keep their hair tidy while they pirouette across the stage

A new pair of tights (those things run faster than the Easter Bunny trying to hide from my sister and me)

A personalized mix CD of inspirational dance music

Bundle the gifts inside a cozy sweatshirt they can wear over their leotard while warming up.
The Drama Club President
A funny, age appropriate play they can stage with their friends

Stage makeup, to practice for their next big performance

Costume accessories like fake mustaches, masks, and crowns to making getting into character just a little bit easier

A playbill or collectible from their favorite play, to remind them of the bright lights they're aiming for

Tuck the gifts inside an empty movie theater popcorn box because one day they'll be up on the big screen.
The Future Vet
Animal stickers to decorate their school supplies with

Small toys they can use to play with their pets

Grooming tools for when they want to show their pet some extra TLC

A stuffed animal resembling their pet that they can snuggle with at night

Small plastic or porcelain animal figurines to decorate their desk at school

Place the gifts in a brand new water dish for their favorite animal.
The Bird Watcher
Birding binoculars so they can take a closer look at their feathered friends

A guidebook on birds in your area, so they can sharpen their knowledge

Seed bombs, so they can grow wildflowers to attract more birds to your yard

A window-mount bird feeder, so they can watch the birds from inside on rainy spring days

Choose a natural wood easter basket—it will look like a real bird's nest!
The Book Worm
Bookmarks, so they never lose their place

Small chapter books, so they can go on adventures in their mind

A reading light for those nights when they just can't put their book down

A pencil case to hold highlighters to mark their favorite passages

Stickers or collectible gear related to their favorite book series

Place the gifts inside a hollowed out book that can be used later to store all manner of small bookish treasures.
You only need to include a couple of gifts to make your Easter basket stand apart from the norm, whether you choose handmade self-care gifts for your girly girl or outer space-inspired bits and bobbles. It's your thoughtfully creative packaging that will have them feeling the love.
DIY Customized Phone Cases: An Easter Gift Every Tween Will Relate To
I didn't get my first cell phone until I was in college, but my 6-year-old niece uses her Grandma's so much, it might as well be her own. She uses it to make videos of her cheerleading and gymnastics routines. Whether your tween wants to call up their friends for a spontaneous game of baseball or uses it to take pictures of a migrating yellow-rumped warbler at the bird bath, chances are they're also attached to their smart device. Putting a custom case for their favorite phone in their Easter basket is a surefire way to keep them interested in the Easter Bunny for at least a few more years (and will keep that expensive little computer up and running for as long as possible too).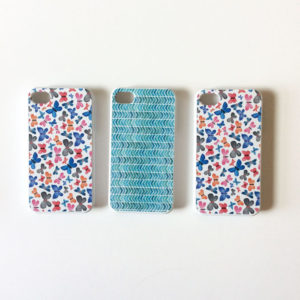 To create your own custom phone or tablet case, you'll need:
A clear case for the appropriate device

A printed out picture your tween will like (anything from celebrities to sports stars, book characters to cute animals—it depends on the tween!)

Mod Podge

A glue stick
To make the personalized case:
Cut the picture to fit neatly inside the case. The images should be facing out, so when the case is on the device, you can see the pictures.

Make sure your image isn't covering any spaces cut out of the case that leave the camera and microphones clear.

Add a thin layer of Mod Podge to the inside of the device case, then press your image, right side out, onto the Mod Podged surface. Use your fingers to press out any air bubbles.

Wait until dry, then add a layer of Mod Podge to the back of your image. Let that dry before adding one final layer to seal it in.

When the last layer of Mod Podge is dry, the case is ready to use.
Walking down store aisles decorated to the nines can make holidays seem commercialized and a little impersonal, but making your own Easter basket is one way to bring meaning back this time of family and renewal. It shows your tween that you "get" them, and the extra effort put forth won't go unappreciated—even if it is the Easter Bunny who gets the accolades!
As an adult, it's the books, small figurines, homemade treats, and other surprise gifts from my Easter basket that I remember, not the generic candy. It showed me that my parents—I mean, the Easter Bunny—wanted the day to be truly special. And I carry the tradition on by adding something personal to each gift I give as well.
If you want to make this Easter really magical, check out our Easter gifts for kids guide. You can stay up-to-date with all things Elfster on Facebook, and don't forget to check in with us on Twitter @Elfster, and Instagram @Elfstergram.

Justina H. loves creating things, whether it's sewing a dinosaur-themed quilt for a friend's baby or whipping up a healthy meal using seasonal ingredients. Her favorite gifts are always homemade, and her overly-stuffed craft closet and fabric collection are always threatening to take over her apartment. Her favorite Elfster feature is the
secret santa app
. When Justina's not busy planning her next quilt, chances are she's writing the day away, Facetiming her niece, or engaging in a battle of wills with her temperamental cat. Hit her up for creative ways to bring a DIY flair to all of your fabulous gifts and parties!

Latest posts by Justina H (see all)
Please follow and like us: