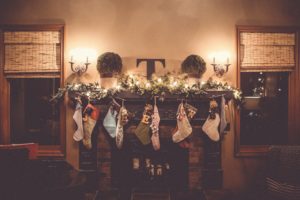 When I was a kid, my sister and I started checking the mailbox with excitement in early November to see if the gigantic Sears Christmas catalog had arrived. When it finally did, it was the start of the Christmas season for us. The catalog also served as a guide for our parents when they made the long journey to the nearest mall to buy our presents. If they couldn't find what we wanted there, they would mail in the order form that came with the catalog and hope the presents would arrive in time.
While I look back nostalgically on the hours spent thumbing through the Sears catalog, there's no denying that relying on that hefty sheaf of papers was kind of a pain. And the second my mom figured out how to shop online, our Christmases became a whole lot easier. We quickly realized that keeping an online wish list was essential to stay organized and make sure we could get what everyone wanted for the holidays as we were browsing online.
There are a lot of different features to look for, but the best online wish list website will make it easy for your kids to share exactly what they hope to get this holiday season, making your shopping a total breeze.
How to Make the Best Online Wish List
"Do you have the list?"
"No, I thought you had it." My mom and I shuffled through our purses, searching for the elusive scrap of paper with my niece's Christmas wish list on it. As usual, it was somehow gone, lost with hundreds of others in the time it took us to get to the store (there must be a secret portal in my mom's car that they all get sucked into or something!).
That's how it used to go every single year…until we started making our wish lists online. Now, we don't have to worry about scraps of paper mysteriously disappearing! Most of the time, we just shop on the computer, but when we do go to the store, we can easily look up our lists on a smartphone. There are many different wish list websites out there, but some are better than others. Here's what to look for:
• Easy Sign-Up: You don't want to have to jump through a bunch of hoops to register. To keep things simple, look for a wish list site that just needs your name, email, and birthdate, and asks you to create a password to sign up.
• Free to Register: You definitely don't want to worry about making a monthly payment or having to enter your credit card information when you sign up for an online wish list site.
• Multi-Functional: A wish list isn't just a list, or at least it shouldn't be in this day and age! Look for a wish list that has extra features, like gift guides you can browse, sharing capabilities so you can email your list to family and friends, and the ability to search for and easily add items to your list from any online store.
The Benefits of Using a Wish List Website This Christmas
My family has tried what seems like a billion different online Christmas wish lists for the family over the years. We've signed up on specific shopping sites, made shareable spreadsheets, and even tried just using email, but there was only one site that really had everything we were looking for: Elfster.
What sets Elfster apart is how flexible it is. We can add items from all over the web to our Elfster wish lists and choose the order in which items appear, so it's easy for family members to see which presents are most-wanted and which are a lower priority. It's the best website for sharing your holiday wish lists, too—choose from email, text message, and social media. That way, it's simple to send your child's Christmas wish list to one grandma who only uses email, and then to the other who's obsessed with Facebook and emojis (seriously, I think my grandma is better at speaking fluent emoji than I am!).
Once everyone has the lists, it's simple to check them when out shopping for the kids—no need to worry about keeping track of all those little paper lists or lugging a huge toy catalog into the store for reference!
You can make multiple wish lists, too. I like to have one that's set to private that I can use as a shopping list when I'm hunting for presents for other people. And thanks to Elfster's huge selection of gift guides, I'm never at a loss for inspiration.
I've also used the site to organize effortless Secret Santa gift swaps.All I have to do is add the participants' names and emails, and the site pairs everyone up and emails them. This way, I can focus my attention elsewhere (those gingerbread cookies aren't going to bake themselves!).
Make the Holidays Special For You and Your Family
The holidays are about spending time with family and friends, not running around trying to keep track of who bought what for who when (even reading that was stressful!). And thanks to Elfster, it's a lot easier these days for me to get my Christmas shopping done early and focus on what really matters at Christmas time.
If you're looking for an easier way to manage the holiday madness, start creating an online wish list on Elfster today. Once you see how easy it is, you'll be hooked. Not only will you be able to spend less time actually shopping for presents, but you'll also be able to spend way more time with your family. It will make the moment when you see your kids' faces light up upon opening their most wished-for present all the more precious.
Want to start adding some presents to your wish list today? Check out Elfster's Gift Guides for inspiration. Share your favorite finds with us on Elfster's Facebook page, on Twitter @Elfster, and on Instagram @Elfster.