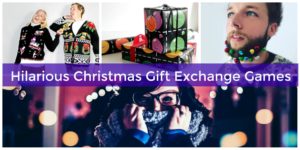 We'd been watching my father-in-law hack away at an enormous ball of duct tape for the better part of an hour. Each year, his niece gives him a present that's as difficult to open as possible, and this year, he nearly gave up. That's when Grandma brought out the saw.
The whole family was laughing hysterically as my father-in-law sawed through layer after layer of tape. Finally, sweat pouring down his brow, he came upon a small box. We all became quiet, anxious to see what on earth could have required such an elaborate wrapping job. He lifted the lid and pulled out…a moose call. Usually used by hunters, it's a device that makes the mating call of a moose when you blow into it like a whistle. That Christmas, my father-in-law made moose noises by the tree, and we still laugh about that ridiculous gift years later.
While the comfort and joy of Christmas always stay with us, most of the time my family ends up talking about the funny things that happened during the holidays. Whether it's zany presents, disguising gifts in prank wrapping paper, or a silly White Elephant game, these are the memories that stick with us the most.
These funny Christmas gift exchange ideas for holiday parties will ensure your seasonal soiree is more than just another excuse to chug eggnog and eat cookies; it will be the laughingstock of the holidays, and one your guests will never forget.
Whoopee Cushion Musical Chairs
"Thanks, hon, but it's the wrong brand," my dad said, shaking his head.
"What? You can't be serious," my mom replied. They were talking about that essential staple in every family's home—the whoopee cushion. Or was that just my family? My dad was a connoisseur, and without fail, one or two would sneak their way onto our chairs during family get-togethers. It may sound juvenile, but it never failed to get the whole room laughing.
In that spirit, why not liven up your gift exchange party with a game of Whoopee Cushion Musical Chairs? Here's how to play:
Tell your guests to bring a wrapped gift costing a certain dollar amount to the party.

Create a playlist of Christmas music, lasting 5-10 minutes, to play during the exchange.

Set up your chairs in a circle, making sure there's one chair per guest. Add a cushion to each chair.

Blow up a bunch of whoopee cushions. Set one on a chair, under the cushion, and keep the rest off to the side. You'll need them later.

When your guests arrive, have them stand inside the circle of chairs holding their gifts. Have them walk in a circle while you play the music. When you stop the music, they all have to sit in a chair.

The person who sits on the whoopee cushion can then decide that everyone has to give their gift either to the person on their left or their right.

Have everyone stand up, place an inflated whoopee cushion on a different chair, and repeat the process again. Keep playing until the music runs out—just make sure everyone winds up holding a different gift than they started with.
At the end of the game, everyone can open their gifts. Whoopee cushion party favors are optional, but after a game of truly "musical" chairs, chances are everyone will want to take one home.
Weirdest White Elephant Gift Competition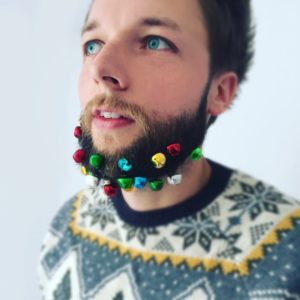 The moose call wasn't the only strange gift in my family. There was also the frozen bison steak my sister gave my husband, the 20-pound sack of roasted soybeans gifted to my brother-in-law, and, of course, the box of cheese my parents gave me in middle school (I was elated). And every time one of us opens a weird gift, it's a total hoot.
Now, White Elephant is already fun, what with all the gift-stealing. But an even funnier Christmas gift exchange idea is to have a weirdest gift competition, in which every person tries to find the most bizarre present they can. The game is played as usual, but the suspense and hilarity are more extreme as each person opens their present and gets to see what wacky item is inside. It's also funny to see who chooses to steal which weird gift—who knew Bob from accounting would want that unicorn-shaped back scratcher so badly! When you're done playing, everyone votes on the weirdest present. The person who brought it wins, receiving the bizarre gift of the host's choice.
Secret Santa Charades
"A duck! No—a school bus! Or—Peter Pan?" In my family, I'm infamous for my inability to guess anything when we play charades, but seeing my family members try to act it out more and more frantically while I make terrible guesses is worth it. We love playing charades, and we've even found a way to include it in our yearly Secret Santa exchange. Secret Santa Charades turns your gift exchange from a passive activity into an active one, and it's one of our favorite ways to keep everybody entertained when they're visiting for the holidays. It's easy to play:
Set up a Secret Santa game using an online gift exchange site like

Elfster

.

Each person should bring a wrapped gift with their recipient's name on it and place them name-down in a pile (you don't want to give away who brought whose gift yet).

The purpose of the game is to have each person guess who their Secret Santa is based on the actions of two other players. Once the person guesses correctly, they're given their gift.

The party host will have a master list of each guest and their Secret Santa. They'll call up one person to be the guesser and two people to be the actors.

When the person guesses correctly, they receive their gift.

The game gets easier as it goes on and people are eliminated, so if you have a mixed-ages group, have adults go first.

Keep playing until everyone has guessed their Secret Santa and has their gift. Then, open your presents together.
Funny Christmas Gift Exchange Ideas to Brighten the Holidays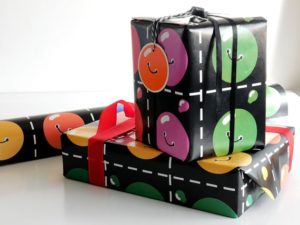 Christmas can be a time of reflection, spirituality, and heartfelt sincerity. But it should also be a time of fun and laughter. In my family, our best memories are the ones that are a little silly, whether we're opening a gag gift or flailing around during a game of charades.
This year, try one of these funny Christmas gift exchange ideas for your holiday party. Years down the road, you'll be pleasantly surprised at just how vividly your guests remember the Mr. Peanut slippers Grandpa got during White Elephant or how red cousin Myrtle turned when she sat on the whoopee cushion during musical chairs. Now that's what I call holiday magic!
Still looking for funny Christmas gift exchange ideas? Check out our $25 and under Gift Guide, featuring presents for any occasion. You can share your finds with us on Elfster's Facebook page, on Twitter @Elfster, and on Instagram @Elfster.