"We need to dust! And wash the curtains. And can somebody please find the other air mattress?"
Our house was in a flurry of activity because we had relatives coming to visit. Not just one or two people, either—we were hosting 12 people at our house for a family reunion. Getting the house ready seemed to take days, but my sister and I cleaned faster and more thoroughly than ever before, fueled on by our excitement at seeing all our cousins.
But cleaning the house was just one thing. Aside from the actual reunion, a huge outdoor event that more than 50 of our extended family members would attend, we needed something fun to keep everyone at our house occupied. My mother asked what we wanted to do, and my sister and I looked at each other before shouting, "Secret Santa!"
A lot of people don't realize that it doesn't have to be Christmas for you to hold a Secret Santa gift swap. In fact, hosting one when it isn't the traditional holiday season is almost even more fun because it gives everyone an excuse to give and get presents. But since there isn't a holiday to give the swap a theme, we had to brainstorm some Secret Santa themes for family get-togethers, something that everyone would love. Whether you're hosting a family reunion, celebrating a milestone, or trying to keep the family in touch, a Secret Santa gift exchange is the perfect way to bring everyone together.
The Gift of Something Sentimental
"Look at that dress!" "And his hair!" "Awww, you were the cutest baby!"
Whenever my family and I get together, we spend some time looking through old family photo albums. Sometimes, if we're really feeling sentimental, we'll watch all our home movies, too.
There's something about being all together that really evokes nostalgia, which is why when we do gift exchanges together, we often make the theme "something sentimental." Not only is it a great way to remember all our happy times together, but it's also something that everyone, from the kids in the family to the oldest adults, can easily do. Whether it's a homemade gift, a heartfelt letter, or a scrapbook, these are the excellent gifts that really make an impact.
One year, my husband even converted all my mom's home movies to digital and put them online, so she and everyone else in the family could watch them whenever, wherever. These are the types of gift that have no limit—basking in the glow of family holiday memories will never get old.
Something Silly
My dad has 6 siblings and my mom has 5. That means that at all our family gatherings, there are kids everywhere. Growing up with so many cousins was awesome, but it also meant that the grown-ups had to get creative when trying to think of ways to keep us occupied and out from underfoot. If you find yourself in a similar situation, take it from me that nothing gets the young ones excited like presents.
A gift exchange among the kids is the perfect way to keep them busy while still hanging out and continuing the tradition of family bonding. But you can make it even more fun by instructing them all to get the silliest gift they can find, whether that's something specifically humorous from a joke shop or a totally bizarre and random find from a thrift store. Appoint an older kid to watch over the proceedings, and while the kids get silly, the grown-ups can have some time to enjoy one another's company. Or, perhaps the adults would have just as much fun joining in on the silliness! After all, we could all use a little more laughter in our lives, right?
Host a Food Swap Gift Exchange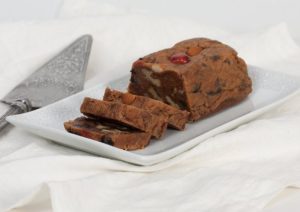 "What is the secret to these cookies, Grandmom?" I was munching down on one of her white-as-snow mint and chocolate chip cookies, marveling at the complexity of their flavor and the simplicity of their appearance. "You'll find out….someday," she said with a grin.
Every family has their legendary recipes, from blue ribbon-winning pies to 5-alarm chili cook-off contest champions. In my family, we get really competitive with these storied treats. My mom has her famous Portuguese kale soup (I'd tell you her secret ingredients, but then…well, let's just say she wouldn't be too happy!), I make a mean vegan macaroni and cheese, and my dad's self-styled "Dad's chicken" is legendary among the kids in the family. We're always trying to get each other's recipes, settling for a bit of the famous dish when we're all together in person.
If your family is like mine, try throwing a food gift swap. Everyone should make their signature dish to give another member of the family. You can even include a recipe card if you're feeling extra generous. If you want to make it competitive, you could turn it into a Yankee Swap game—you'll be able to tell which item is the true star of the family's repertoire based on how many people try to steal it during the game.
Secret Santa Themes for Family Get-Togethers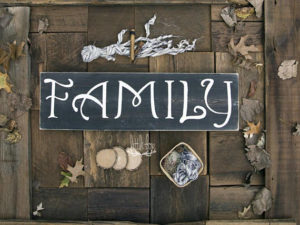 No matter the time of the year, Secret Santa is a great way to work in some fun family bonding time everyone can enjoy. To make the festivities easier to plan, you might want to consider using an online Secret Santa generator. This way, family members can create shareable wish lists of items they want to receive and you can easily send out details about the event, including the gift theme. Playing Secret Santa the virtual way is especially great if some family members live farther away, as you can get everything set up before they arrive.
It's not every day that the whole family gets together, so when you do, you want to make it special. Even if it's not an officially recognized holiday, it's nice to get into the mood for a celebration. A gift exchange does just that!
These family gift exchange theme ideas will help add some structure to your get-together, ensuring everyone actually spends quality time together. Whether you opt for something sincere or silly (or just plain yummy!), every family member will have fun playing a gift exchange with one of these themes.
Set up a Secret Santa gift exchange today for some family fun! Stumped for gift ideas? Browse Elfster's gift guides for inspiration! Share your favorite ideas with us on our Facebook page, on Twitter @Elfster, and on Instagram @Elfster.