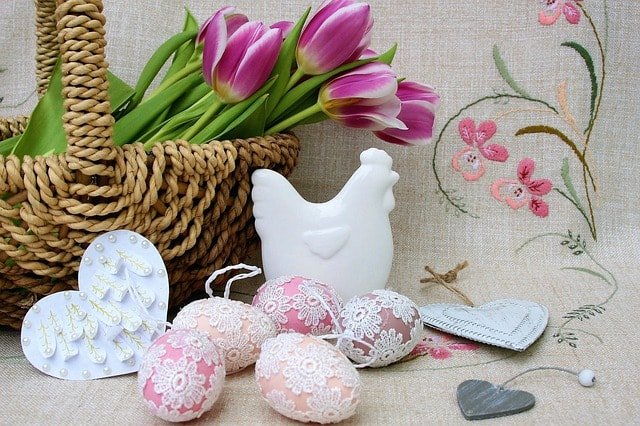 It was Easter. The doorbell rang. My sister and I looked at each other and rolled our eyes, but we still scrambled off the couch to see who was there. Like every year since we could remember, on our doorstep were two large and colorful baskets, left for us by the Easter bunny.
Now, both of us were in high school, so our enthusiasm for the holiday had waned somewhat. It's a lot easier to plan Easter parties for kids and toddlers! But even though we acted like the holiday tradition was totally lame, we were excited to see what was in our baskets. That's because, in lieu of the traditional candy, stuffed animals, and pastel toys that used to fill our baskets, we now received things that were more aligned with our interests. For my sister, there was makeup, a new water bottle for cheerleading practice, and a gift certificate to the movie theater. For me, there were new books, a reading light, and cheese popcorn—my recipe for a perfect night in.
It can be hard to keep tweens and teenagers engaged in family activities when they feel like they've outgrown them. But by changing things up a little, it's easy to get them involved. Even though they may act surly, it's important to make sure that teenagers stay close with family during what will probably be some of the more tumultuous and developmentally important years of their lives. These Easter basket ideas for teenagers will ensure that your kids, no matter how "cool" they may be, will want to get in on the fun this spring.
Using an Online Wish List for Teenager Easter Basket Ideas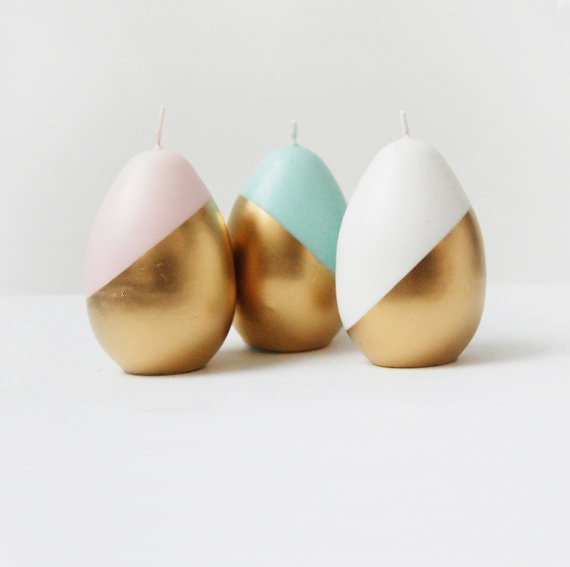 I wasn't a hard kid to please growing up, but my sister was another story entirely. If she wanted makeup, you were guaranteed to buy the wrong shade, and if she wanted clothes, you were much better off giving her a gift card than trying to actually choose something for her yourself.
Luckily, my mom came up with a solution for making sure she got my sister the perfect gift every time—she started using an online wish list. You can sign up on a site like Elfster and have your teens make a wish list of inexpensive items they'd like to receive in their baskets. They can look at one of Elfster's gift guides, like the gift guide for teenagers, or add items from any site on the web.
An online wish list is a great tool to use for holidays other than Easter, too. You'll be able to quickly reference their list and pick out gifts you know they'll like for occasions like birthdays or Christmas. Plus, getting a basket full of cool items will make them enthusiastic participants in your family's holiday traditions.
Easter Basket Ideas for a Teenager
My mom always relied on a certain theme for our baskets, which made it easier for her to put together something we'd like. One year, she'd choose books, another year she did an elaborate room redecoration basket that included light socket covers and paint samples, and once she got a little silly and made me a basket with all the fixings necessary to make an epic platter of nachos. Whatever your teen is interested in, there's bound to be a way to tie it into their basket.
If you need some inspiration, check out these ideas:
International Snacks and Candy: Just because they're teens doesn't mean they're done loving candy (speaking as a grown woman who has more than her fair share of sweets stashed around the house!). But instead of relying on the same grocery store Easter candy they've been receiving for years, shake things up by going international. You can visit an international store to pick up some items or check the international aisles of your grocery store. From Aero bars from Canada to Pocky from Japan, there's a world of options to add a little adventure to your teen's basket.
Music Lover's Basket: Almost every teen loves music, whether they're blasting it as loud as possible in their room with the door closed or learning to play an instrument. A music lover's basket will give them a way to cultivate their passion. For listeners, consider adding a band T-shirt of their favorite musician, a gift certificate to download new music, and a pair of fancy earbuds. For players, try to get your hands on some sheet music to a song they love but haven't learned to play, stickers to decorate their instrument case, and accessories like guitar picks or bow resin (depending on their instrument).
Movie Night Basket: Movie night, whether at the theater or as part of an epic sleepover party, is an activity that knows no age limit. Give your teen a basket brimming with their favorite movie snacks, a DVD or "coupon" for renting movies on-demand, and a pair of movie tickets so they can bring a friend to see the latest blockbuster everyone's talking about.
Pet Lover's Basket: If your teen has a furry friend, why not make them a basket full of treats and toys? It will give them an opportunity to shower their pet with love, and considering the emotional benefits of spending time with animals, this one could end up being a blessing for you, too!
School Supplies Basket: School supplies may sound boring, but between pencil cases, USB drives, and laptop cases, school supplies offer teens an outlet for creative expression. Try getting your teenager a basket full of school supplies that are in line with their personal style, whether that means notebooks emblazoned with the logo of their favorite sports team or a miniature chandelier they can hang in their locker. Anything to make going to school less of a chore, right?
Getting Your Teenager Involved This Easter
Putting together an Easter basket for a teen who seems totally over the holiday can seem like a daunting task. But their reluctance to participate can actually make the reveal of what's in their basket more exciting. They're expecting the same old toys and candies they've always received, but you can blow their minds by going around the Easter bunny and putting together a custom basket yourself.
When kids get older, it can be hard to feel like you're losing touch with them. That's why it's so important to be flexible when it comes to changing up your family's traditions. If you can be creative, it's easier than you might think to get your teens involved in family events again. After all, it's hard to be surly when you've just received a basket full of your favorite things!
Still not sure what to put in your teen's Easter basket? Get some inspiration from Elfster's $25 and Under Gift Guide. Share your finds with us on Elfster's Facebook page, on Twitter @Elfster, and on Instagram @Elfster.