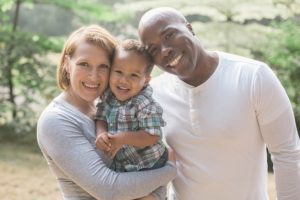 I raced down the stairs of my apartment building to eagerly check my mailbox for what seemed like the 10th time that day. A gift from my Secret Santa was due any day, and I couldn't wait to see what it was and who had picked my present. My best friends and I, scattered across the country, couldn't be together for our annual Secret Santa gift exchange, but instead of giving up, we just moved everything online.
It makes sense. After all, these days I do everything from banking to scheduling hair appointments to learning how to fix a dripping faucet online, so why not organize a Secret Santa game virtually, too?
It seems like more and more, people are moving far away from friends and loved ones or just aren't able to meet up more than once or twice a month in the same town. That's why playing Secret Santa the virtual way, online, is so convenient. Even if you can't be together in person, you can still easily and efficiently set up a fun tradition of gift-giving.
Setting Up a Virtual Secret Santa Invite List
"Katie? And…Sharon. Oh! We can't forget about the cousins!" My mom and I were talking on the phone, figuring out just how many people were participating in the Secret Santa exchange we were putting together for a family reunion. We'd be able to swap the gifts in person, but figuring out how to assign each person a gift recipient was proving to be a challenge.
"I'll figure it out," I promised. I hate organizing things, so I wasn't too excited about the prospect of being in charge. I'd promised, though, so I headed to that modern source of infinite information: the internet.
I stumbled across Elfster, a website that specializes in organizing Secret Santa gift exchanges (although it is also great for other gift exchange games, like Yankee Swap or White Elephant). But most importantly, just by registering and adding everyone's email address, it would automatically assign each person a Secret Santa and email all the participants to let them know who they're supposed to buy a gift for. I wouldn't have to spend the time sending individual emails to each family member, nor would I have to make sure I gave everyone a random Secret Santa recipient with no repeats. After all, I wanted the focus of the event to be the fun, not the logistics.
Creating a Wish List With a Virtual Secret Santa Site
I have a big family, which can make Secret Santa purchases pretty difficult. Cousin Amber is a firefighter, Uncle Saul loves cruises, and I've never even met Aunt Mary. Not only do my family members have a ton of interests, but even if I do have a few clues about what they like, I'm not sure what gift would actually be perfect.
It reminds me of when everyone in my family found out I liked Harry Potter, and I literally only got Harry Potter-themed gifts for about three years in high school. I was thankful for their generosity, but there are only so many themed products one can have in their room before it starts to look like a gift shop!
Luckily, Elfster has a workaround. Once everyone receives the email that invites them to your gift exchange, they can set up an account. With that comes something really useful: access to an online wish list that's free and easy for everyone to use. Each person can add items to their online wish list, either using one of Elfster's gift guides or via any other shopping site online.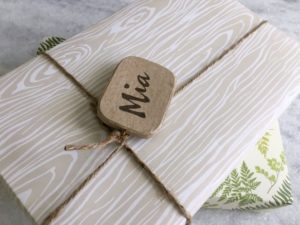 It turns out that my cousin the firefighter didn't want any gifts that had to do with her career. Instead, her wish list was full of candle making supplies and rock climbing equipment. Who would have thought?
With this insight, I was able to get her a gift she actually liked. Plus, getting that look into her passions and hobbies made me feel like I was getting to know her on a whole new level.
When we all met up at the reunion and did the gift swap, the happy and surprised look on everyone's faces said it all. We'd never had such a successful gift exchange before, and everyone walked away feeling like the family member who bought their present really "got" them.
Making the Most of Secret Santa Virtual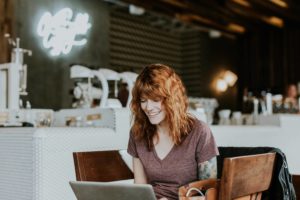 When you have a big family, finding ways to stay close can be a challenge. I've lived 3,000 miles away from my fam for almost 7 years now, so anytime I find something that makes it easier to have meaningful interactions, I'm thrilled. As our world gets busier and people move away from home, staying in touch can feel impossible, but there are tools that help keep us connected with those we love.
Now, my family uses Elfster every year when it comes time to set up our Secret Santa gift exchange during the holidays and when we play a gift swap game at our bi-annual family reunions. It helps take off the pressure from whoever's been assigned with organizing things, and it also helps us all get a little deeper insight into each other's interests and hobbies. I may not be able to spend that much time with my family in person, but our online Secret Santa game is one tradition that helps us feel close and connected.
Not sure what to put on your Secret Santa wish list? Check out Elfster's Gift Guides for inspiration. Share your favorites on Elfster's Facebook page, on Instagram @Elfster, and on Twitter @Elfster.