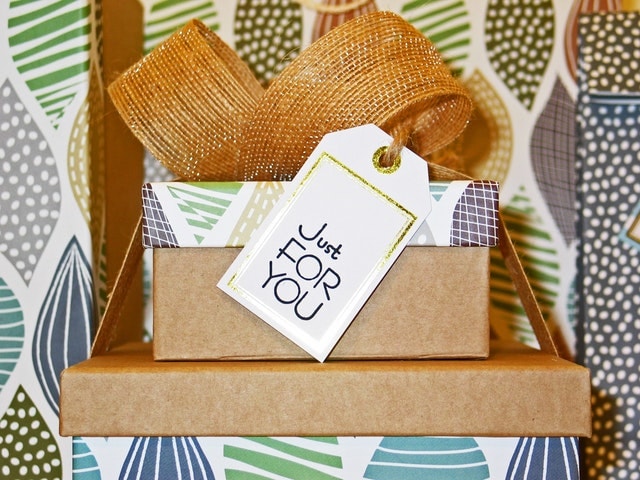 "Wow! Ten dollars!" I was in 8th grade when my allowance received a generous boost from $5 to $10. Sure, it came along with extra responsibilities (vacuuming the stairs, how I loathe thee), but with those $10 in my hand, I felt like a millionaire.
These days, $10 doesn't quite seem like the incredible haul it once did. $10 is two lattes, a half-tank of gas on a good day, a sandwich. But there are still ways to stretch a tenner, especially if that's the assigned budget on a gift swap you're participating in.
My first recommendation is to set up your exchange online using a site like Elfster. You can inform everyone of the spending budget there, and they can browse the gift guide for presents under $10. If your swap is Secret Santa-style, where everyone knows who they're buying for, you can even have people create online wish lists so their Secret Santa will know exactly what to get.
The goal with a gift, no matter how inexpensive, is to make someone feel special. And these gifts, though they don't stretch the budget too much, do just that. That way, everyone at your swap can have fun no matter how much money they have to spend.
Throw a $10 Gift Card Swap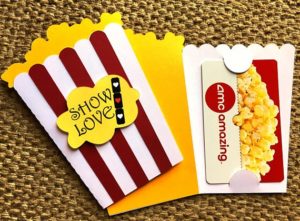 I'll never forget the first time I got a gift card as a present. Usually, I was forced to ask my mom or dad to buy me something, but on my 10th birthday, my aunt sent a card with a gift certificate to the local candy store. I was mind-boggled at how powerful it felt to know that I was in control of my own spending. My aunt was thoughtful in that she knew my favorite place to go on a (small) spending spree would be the candy store and also that she realized how much fun it can be to pick out your own gift.
That's why I love giving gift cards for things like gift swaps, even if it's in a lower denomination. You can go practical—Amazon, Target, the grocery store—or fun—movie theater (popcorn, baby!), Starbucks, or, yes, the candy store.
Gift cards work well for Secret Santa-style swaps or Yankee swaps. If it's a Secret Santa, you can tailor your choice of gift card toward whomever you've been assigned. If it's a Yankee swap, you can go one of two ways: either get something generic but useful to all or get a totally zany gift card that only one or two people will end up fighting for, adding drama to your game. Either way, the joy of a gift card is that the person who receives it then gets to buy whatever they want—and what could make you feel richer than that?
Make an Edible Treat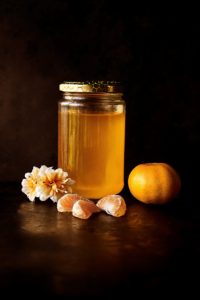 We all have that one friend who's really good at cooking. And usually, they have one signature dish that everyone desperately wants to get their hands on.
In my group, it was my friend Sabrina's sticky pecan morning buns. They taste like sweet cozy warmth and sunshine and puppies frolicking in a field full of flowers and just pure happiness…not to exaggerate or anything! So when Sabrina brought a pan of her sticky buns to a gift exchange at work, everyone lost their minds. It was definitely the most coveted item of the day. After all, who doesn't get a 3 pm craving for a decadent treat at least a couple times a week?
If your gift swap has a $10 limit, you can still make someone feel like a million bucks by gifting them with a tray of delicious homemade treats. For my money, nothing does the job quite like Millionaire's Shortbread Bars, with a bottom layer of buttery shortbread, a middle layer of chewy caramel, and a top layer of smooth chocolate. They're easy and inexpensive to make, too. Just start with a basic shortbread recipe, then cover the cooked shortbread in melted caramels and chocolate. Put them in the fridge to chill and you've got a hit on your hands.
Donate $10 to Charity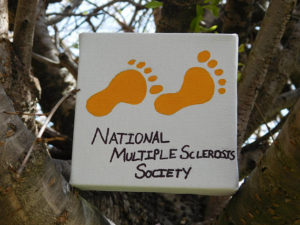 The blank piece of paper was taunting me, daring me to add something, anything, to the list. My husband had asked me to make a birthday present wish list, but I was drawing a blank—I basically have everything I need. Then I had a thought. Just because I have everything I need doesn't mean everyone else does. I wrote down the names of a few charitable organizations with missions I'm passionate about and asked him to make a donation instead.
If you have a gift swap coming up with a $10 limit, consider making a donation to charity. If the gift is for someone you know, you can choose a charity you know they support. If it's a gift that could wind up with anyone, make a donation to something local, like a food bank or homeless shelter. $10 may not seem like a lot, but for charitable organizations, everything adds up. Your gift could also help raise awareness, encouraging people to learn more about the local charities in their area. Nothing, not even getting a present, feels better than giving back to the community, and a gift like this will definitely make its recipient feel great.
Gift Exchange Gifts Under $10: Making the Most of the Money
Coming up with the perfect gift can feel challenging, and when you have a small budget, it can seem even more daunting. But with a little creative thinking, it's easy to still come up with ideas that will make the gift recipient feel like a million bucks.
Whether you're treating someone to a tray of homemade sweets, a gift card they can use at their leisure, or donating to a charity in their honor, these gift exchange gifts under $10 will definitely make them smile.
Still looking for inexpensive gift ideas? Check out Elfster's $25 and Under Gift Guide. Share your favorite gift ideas with us on Elfster's Facebook page, on Twitter @Elfster, and on Instagram @Elfster.