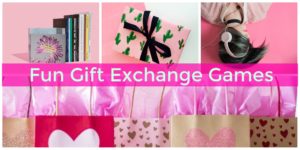 "Gift exchanges aren't just for Christmas, silly!", my coworker Kathryn laughed as she closed her laptop and got up to refill her coffee. She had just told me she was planning a getaway weekend for the girls at our office at her parents' lake house. But when she told me she was organizing a gift exchange for the occasion, she immediately picked up on my puzzled look.
A few weeks later, ten of us ladies were tearing open immaculately wrapped gifts, stealing them from one another, and howling with laughter. Turns out, Kathryn was right! Gift exchanges aren't just for Christmas. In fact, the game was even more delightful during a time of the year when we weren't already being bombarded with gifts.
Since then, I've been a huge fan of making gift exchanges a regular part of throwing a party. Whatever the occasion—whether it's your girlfriend's 40th birthday, your annual 4th of July bash, or your little one's classroom Halloween party—I've got some fun and creative gift exchange game ideas for your next shindig.
Creative Gift Exchange Game Ideas: Variations on the Classics
I'll admit, I'm a sucker for a classic Secret Santa gift exchange. But since I discovered that gift exchanges aren't just for the winter holidays, I've learned a ton of cool variations on my old favorite. They're a lot more interactive, unpredictable, and laugh-out-loud hilarious than the traditional Secret Santa, so they're great for adding a little flair to parties.
Here are a few of my favorite variations that you and your friends are sure to love:
Musical Gifts: Growing up, I used to love playing musical chairs. Not only was it suspenseful (would I manage to get a seat when the music stopped?), I absolutely loved the fun music. Inspired by that beloved game, musical gifts is a fun gift exchange game to play in a larger group, perfect for a family reunion or classroom party. Using a musical chairs app to play the music, have everyone start with the gift they brought and sit in a circle. When the music starts, have everyone pass their gifts to the person on their right—to the beat of the music, of course—and continue passing until the music stops. Whatever gift everyone is holding when the music stops is the one they keep. I personally love to play this game with unwrapped gifts because it makes it more intense (especially when you really want one of the gifts), but it is totally up to you.

What gift will you end up with? | Image courtesy Etsy seller AThingCreated.

Gift Hunt: This gift works amazingly in big outdoor spaces but can also be quite the hoot in a teeny little apartment. Have each of your guests bring a small wrapped gift (one they could easily fit into their purse or pocket) and get them to hide it somewhere in your home or outdoors between the time they arrive and the time the gift hunt will begin. Tell them to be discreet so nobody has a clue where or when things are being hidden. When it's time for the hunt, have everybody go in search of a gift (not their own, obviously), looking in cupboards, under beds, and under the couch cushions. Once someone finds a gift, it is theirs to keep and open. Continue playing until everyone has successfully found a present.
White Elephant: I love White Elephant gift exchanges. In fact, the first time I played White Elephant was at the girls' weekend Kathryn planned. This is a great game if you're feeling a little feisty because you essentially steal gifts from one another. Have everyone bring a wrapped gift and when you're ready to play, sit in a circle and put the gifts in a pile in the middle. One by one, have each person choose and unwrap a gift. Once someone unwraps a gift, they can either choose to keep it or steal an unwrapped gift from someone else. It's even more fun to get creative with White Elephant variations, like not unwrapping any gifts until the end or setting a wacky theme for the exchange.
Fun Gift Exchange Theme Ideas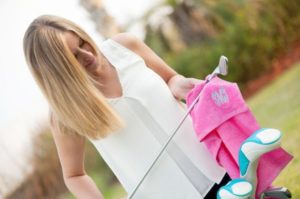 Speaking of setting a theme for gift exchanges, that is probably one of my favorite ways to spice things up even more. Plus, it helps give people more direction when it comes to buying something. Let's face it, nobody likes to shop when they have no idea what to get!
Select a broad theme that everyone's gift should fit within. For our girls' weekend, Kathryn chose a spa theme, so we all brought gifts for pampering and self-care.
Now, your theme will depend on the kind of party you are having and what the occasion is, but here are a few fun gift exchange theme ideas:
Sports Fans: Mugs, hats, and scarves featuring sports team's logo are great gifts for this theme. Even a pack of tennis balls, a noisemaker, or tickets to a game would be good ideas.
DIY Gifts: Instead of buying gifts, have everyone make something for the exchange! Not only will this save you money, but you'll get to see how creative your friends are. Homemade banana bread, a painting, or a beaded necklace are a few fun ideas.
Food Gifts: I love the idea of everyone bringing their favorite tasty treat for the exchange. People will go nuts for fancy dried pasta, truffle oil, or specialty nut butter.
Beachy Fun: This is a great idea for a summer party! Gift ideas for this one are endless—think sunscreen, beach balls, sunglasses, straw hats, and towels.

The gift of a good book | Image courtesy Unsplash user Thought Catalog.

Bookworms: I once threw a book-themed gift exchange party, and it was amazing. Have everyone bring a copy of their favorite book with a little inscription written on the inside cover explaining why they love the book so much. Not only will everyone go home with a great new read that comes highly recommended, you can swap with your friends when you're finished reading.
Of course, you have to make sure everyone is aware of the theme so nobody shows up with an inappropriate gift. The success of a gift exchange depends on how well it is organized, after all. I find the best way to keep everybody on the same page is to start an online gift exchange using a platform that sends email invites with all the details, including the theme, the time, the place, and the spending limit. This way, you'll be able to easily keep track of your RSVPs in one place. Plus, everyone can create a wish list to give people ideas about what to buy.
Whatever creative gift exchange ideas you end up using for your next party, just remember to have fun! Use some funky gift wrap, turn on some tunes, sprinkle some confetti around, and let the games begin. Trust me, you too will see that my friend Kathryn was right when she said gift exchanges aren't just for Christmas.
Start an online gift exchange with Elfster and have a blast any time of year! Share your favorite party stories with Elfster on Facebook, on Twitter @Elfster, or on Instagram @Elfster.