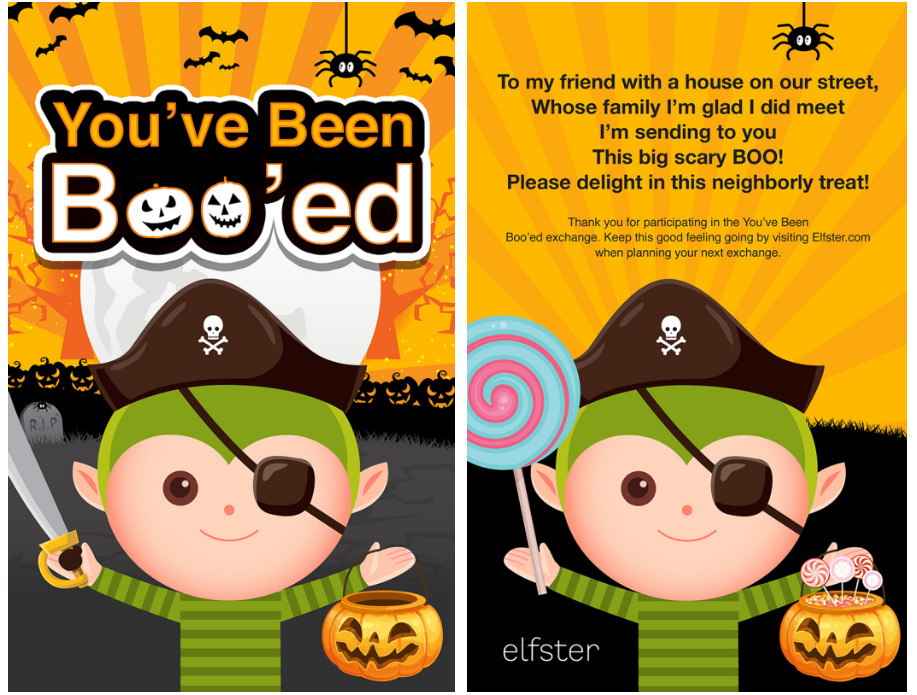 Never been "boo'ed?" Use Elfster to create a "You've Been Booed" gift exchange to bring a little hair-raising fun to your neighborhood! And have no fear – check out our Halloween Gift Guides to help cast some spooky spirit on your wishlist to let everyone know just what you're witch-ing for!
Here's How a "You've Been Booed" Exchange Works:
Go to Elfster to create a "You've Been Booed" exchange.
Let Elfster do all the hocus pocus (like sending invites & drawing names).
Exchange treats with none of the tricks! Don't forget to leave a sneaky note with this free printable card.
✨ Elf Tips ✨
Each family participating in the neighborhood "boo-ing" will be assigned one other family they may or may not know, which makes it even better, and a great icebreaker for newcomers to the neighborhood.
Be sure to invite older neighbors, too—they may not have trick-or-treaters at home anymore, but it's still fun to join in the neighborhood escapades!
If your neighborhood has a master list of everyone's email addresses, it's a quick and easy way to make sure you include everyone in the fun.
Do a Virtual Boo
Want to include friends that don't live in your neck of the woods? It's just as easy to gather the gang online for your own secret Halloween Gift Exchange. It may just require a little extra driving, or shipping, but it will be well worth the effort.
If you'd like to do a Big Boo Reveal Party, gather all the neighbors, even if they didn't participate, for a festive Zoom call, including a virtual costume parade. Ask around the group to find your secret "boo'er" to say thanks.
Looking for Spooktacular Gifts for your Boo?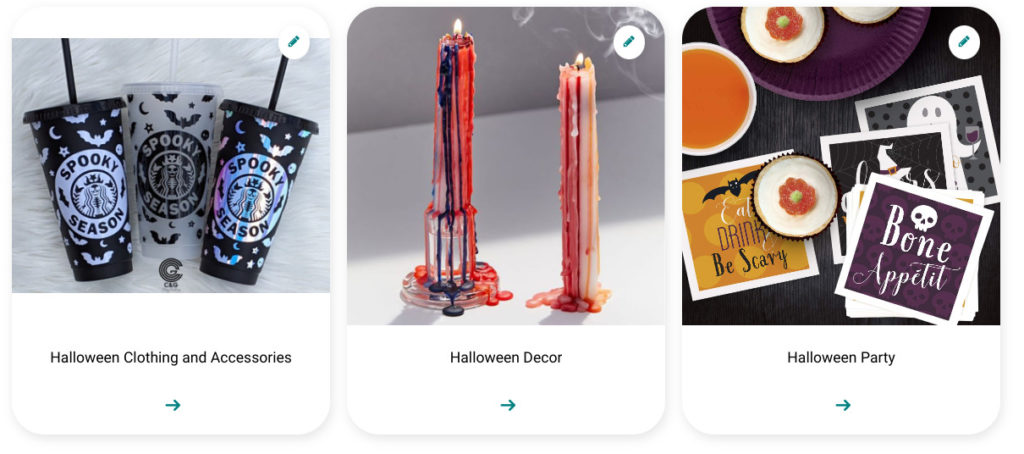 Explore our curated Halloween Gift Guides with all the Ghoul Vibes! Plus, stay tuned to find new & exciting gift ideas all spooky season long.
Need elf help? You can reach us via Facebook here, Tweet us @Elfster or follow us on Instagram @Elfster and TikTok @elfster_