"Another one?" I asked my coworker, Jenny, over the phone.
"Yup, another one!" she replied, an uncharacteristic pep in her voice. She'd just told me that for the third time that year, my boss was holding an office gift exchange. The first time was for the holidays, the second for the anniversary of our company's founding, and now, it was just something to liven up the summer doldrums. Jenny was usually a bit of a sourpuss, but she looked forward to the gift exchanges as much as I did.
Now, we all love playing the gift exchange games, but doing them so often can get a little pricey. That's why we set a $25 limit to ensure no one felt pressured to spend too much money. And in order to keep things interesting, I started creating gift baskets instead of just choosing one $25 present.
Gift baskets are a great way to put together a present for someone you might not know that well. If there are a couple of different things in the basket, chances are they'll like at least one of them. If you're part of a gift exchange at your office, family reunion, club, or somewhere else, these gift exchange ideas under $25 will make putting together a present easier than you might expect.
Cool Gift Exchange Gifts Under $25: Gift Basket Ideas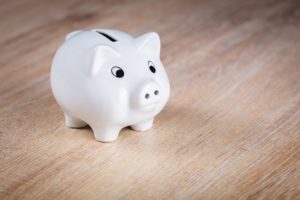 For me, the hardest part of any gift exchange is staying on budget. If I'm getting something small, I worry that it seems too cheap, but I also don't want to overspend and end up breaking the budget.
That's why I like putting together gift baskets. Buying a couple smaller items and grouping them together makes a big visual impact and adds to the perceived value of the gift.
It's a good idea to choose a theme that will tie your gift basket together nicely. Here are a few ideas:
Movie Snack Basket: A movie snack basket is a great gift exchange present because you can please a ton of different people with it, from snack lovers to people who like going to movies at the theater to those who prefer watching movies at home. Stuff the basket full of movie-sized candies, some gourmet popcorn, or even a gift certificate to a local theater so they can stock up on goodies the next time they see a film.
Outdoorsy Basket: We all know one person who's obsessed with talking about their outdoor adventures (*cough* my brother-in-law *cough*). This basket is for them. Pick up some inexpensive sunscreen, a sports water bottle (the dollar store is your friend!), a towel for the beach or the gym, and a pair of inexpensive sunglasses. The next time they're ready for an adventure outside, they can grab your basket and go.
Pet Lover's Basket: Dog people looove to treat their pets like royalty, so a pet lover's gift basket will definitely make them smile. Put an assortment of tennis balls, dog treats, poo bags (you always need more!), and toys in a basket to warm the heart of any pet lover.
Cozy Cuddly Basket: Is there anyone who doesn't love to get all cuddly and cozy sometimes? This snuggle basket is full of cozy items. Get a giant cookie from a local bakery, some gourmet hot cocoa mix, a big mug, and a cozy scarf or fleece blanket they can use to cuddle on the couch while watching their favorite show.
Coffee Lover's Basket: Especially if you work in an office, chances are you know exactly who among you is obsessed with coffee. Fill a basket with some nice ground coffee, some homemade vanilla sugar (add a vanilla bean to a mason jar full of turbinado sugar), a cute wooden measuring spoon, and a mug.
If you find yourself stumped about what your gift recipient might like, perhaps if it's someone you don't know very well, you can always use an online wish list maker. By setting up the gift exchange using a site like Elfster, participants can add gifts from all over the web to their wish lists. You can then either buy gifts directly off their wish list or use it as inspiration as you put together your very own gift basket. Either way, your gift recipient will walk away happy!
The Benefits of Gift Baskets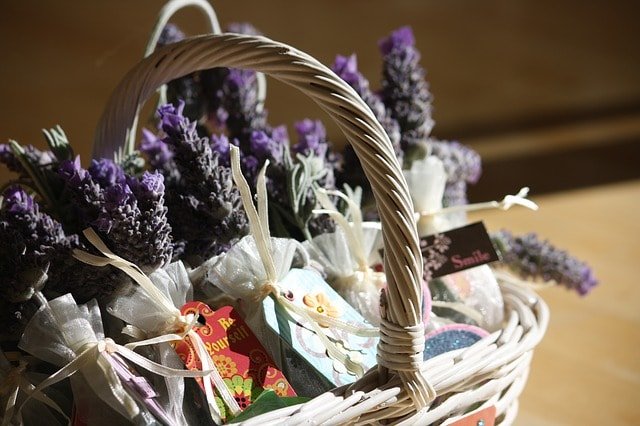 When you want to give someone a special gift that feels personal, you don't have to break the bank. An inexpensive gift basket full of smaller items is the perfect way to make sure they get something they love, and grouping smaller items together make a budget gift look a little more luxe.
It's always fun to surprise someone in a gift exchange with the perfect gift. These ideas will help make sure your gift recipient feels special, even if you don't know them that well. When in doubt, just throw it in a basket, right?
For more ideas on stocking your gift basket, check out Elfster's $25 and Under Gift Guide. Share your finds with us on Elfster's Facebook page, on Twitter @Elfster, and on Instagram @Elfster.