In the basement, there was a towering stack of boxes perpetually threatening to topple over whenever I would squeeze past them on the way to get Christmas decorations or pool supplies out a couple times a year. Inside? All of the things I left at my parents' house when I graduated from high school as a sort of "temporary" storage situation… that stretched itself out for more than ten years.
Recently, I went through the (mostly unmarked) boxes, and one surprised me; it was full of unopened school supplies, a high school graduation gift from a well-meaning relative. Of course, school supplies are totally necessary when you go off to college—but they're also easy to forget about, which is why they were still sitting in the basement.
My fondest graduation gifts, the ones that made it to college with me, were the ones that were unique or helpful in a way I never expected, like the slow-cooker and matching handwritten cookbook I got from my mom, or the over-the-door picture wall my aunt made of my friends and family.
Graduation gift registries offer ideas that take a lot of the guesswork out of shopping for someone headed off to college, helping to eliminate the question of "What do you get a high school graduate?" And, with a little thought and preparation, you can make even a humble item part of a larger gift that won't be left behind at home. Leaving the nest can be hard, but with gifts that prepare your grad practically and emotionally, they'll have an easier time transitioning into their first toe-dip into adulthood.
Graduation Registry Gift Ideas for Health and Hygiene
Taking warm clothes out of the dryer on a cold day, breathing in their fresh clean scent, and relishing in the cozy softness of each garment is one of the simplest yet greatest pleasures in life. When you have a washer and dryer just sitting in your house, it's easy to live out this experience a few times a week. In college, it's a little more difficult. Your student still deserves to bask in the pleasure that comes with being squeaky clean, though. The key is to make it easy for them, so they're actually motivated to take a shower and put in a load of laundry even when they're busy studying.
Put together a hygiene gift basket from ideas off their graduation gift registry that will help your new grad take care of themselves and their belongings. It's not something that a lot of young people think to make a priority, but when finals week rolls along and they have clean sheets to slip into at the end of the night, they'll be thankful.
Include things like:
A collapsible laundry hamper so they can keep the floor clear when they have friends over (doubles as a gift basket, too!)
Laundry detergent pods so they can forget about lugging around a heavy detergent jug
Quarters! Getting to the bank for change isn't easy when you're a student, and with quarters on hand they can do laundry even when they're too busy to leave campus
Shower shoes for the communal bathrooms
A big fluffy towel to cozy up in after showering
Train the Brain with These Graduation Registry Gift Ideas
The summer before college I really celebrated my supposed new maturity. I went to the lake with friends, spent my money on pizza and movie nights galore, and stayed up too late every night. Thankfully, I had also been gifted with something that would help me prepare for the academic year ahead: a set of classic poetry books to read before I started school. As an English major, it was a thoughtful gift but, honestly, one I wouldn't have sought out myself during that crazy, social summer. Since they were gifted to me as a graduation present, though, I was able to read up on the classic poets while sunbathing so that when school started I already had some foundational knowledge to draw upon.
Think about your grad's major to pick a thoughtful gift to put in their hands to keep them sharp over the summer. And it doesn't have to be just a material present. You can get them an item from their graduation gift registry that'll help them study, like a new desk lamp, and then also something that will help them get some hands-on learning done before they head to school, like…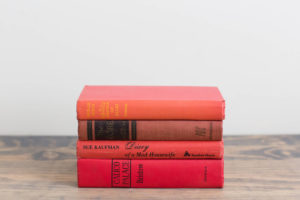 Art Majors: Choose something creative from their registry, then take them to the opening night of an artist's gallery show so they can see what it might someday be like to work in the art world. Maybe they can even ask some questions of the artist.
Science Majors: There's a museum for just about every field of science so choose the local one that's closest to your grad's major and take them on a day trip. Maybe while they explore the exhibits, they'll discover a niche interest that could become their specialty down the line.
English Majors: Instead of just getting your grad a book, bring them to a reading by an author. Admission to such events often includes a signed copy of the book, too, so your fun experience has a tangible element they can bring to school with them.
History Majors: If your grad is asking for basic dormitory furnishings on their registry, try seeking out an antique or an item related to their era of interest that's both practical and a nod to the past. An antique lamp, clock, or vintage blanket will add character to their dorm room while still being practical. Then, bring them to a local historical site for a day so they can see how, even at home, the past is all around them.
Cozy Graduation Gifts Ideas
I smelled the lingering scent of bacon and felt the warmth of the sun streaming in through the blinds—but when I looked at the clock on my desk, I discovered that it was 2:15 pm. I'd slept through brunch again, an all-too-common event when I was in college, staying up late into the night studying and socializing. Luckily, when I did finally go to bed, I had a fluffy, homemade quilt from my grandma to pull over my shoulders, and a soft and squishy mattress pad to sleep on thanks to my mom.
Since college kids are so busy, it's important that when they do have down time they're comfortable. Consider getting a gift on their registry that has to do with comfort, like an upscale set of twin xl sheets, then add a personal touch. If they ask for a blanket, think of getting one with their college logo on it, or making them a t-shirt quilt from some of their favorite old shirts. Need a pillow? Go for something deluxe, like one that stays cool on hot nights or memory foam to cradle their neck after a long night of hunching over a desk.
A relaxation gift for anxiety-prone loved ones that will help them calm down enough to sleep—even when they're stressed about due dates—can be a good idea, too. The gift of sleep can't be bought, but being comfortable in bed is pretty priceless, and will help your grad get some high-quality rest when they really need it the most.
A Graduation Registry Gift Idea That Celebrates the Past, Present—and the Future
I knew exactly what I needed: an all-in-one breakfast sandwich maker so I could be the culinary queen of my college dorm. But my mom did me one better; she gave me a gift certificate to my favorite hometown breakfast joint to enjoy all summer, the breakfast sandwich maker I'd been eyeing, and a breakfast food cookbook so that someday I could expand my morning repertoire to include something more than what can be created by an electric machine.
All sorts of gifts can be grouped together to celebrate your grad's past, present, and future. Look for a gift on their registry that's practical for them today, then include a gift to represent their past, and one to represent their future. If they want a coffee maker, consider also getting them beans from a local roastery in their hometown, and a gift certificate to the coffee shop on campus. If they want a digital camera, include a framed photo of a cherished family memory, and an extra memory card for all the photos they'll take in the future. Or, you could opt for a tech gift for teenaged guys that will help them stay in touch with the folks back home and be practical to use at school, along with a pre-paid ticket home in the future so you can make sure there are more good memories yet to be made. The key is to pick a practical gift as the centerpiece for your gift, then add a story to it with nods to the grad's childhood—and the path on which they are about to embark.
Setting Up an Online Graduation Gift Registry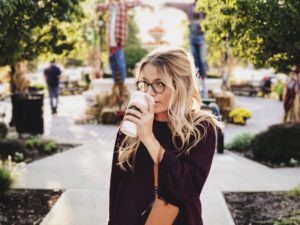 Your grad can use an online wishlist generator, like Elfster's free version, to choose all the things they'll need for college. They can easily add items to their list then share the link with those attending their graduation party, or any relatives who inquire about what they need for the year ahead. This way, your friends and family will easily be able to purchase gifts stress free. And, best of all, the wishlist can be used as a supply list at the end of the summer so your college-bound student can easily keep track of all the things they still need before they head off to school.
It can be hard to perfectly sum up your feelings in one gift to a loved one who's heading off to college for the first time. My mom sent me off with the tools to make comfort food when I missed home, and plenty of freshly baked cookies to snack on with my new roommates. Her gift was practical, sure, but it also was one that helped me be emotionally ready to handle living on my own.
With just a few tweaks, you can personalize a present from a graduation gift registry so it suits your grad, whether that means turning their summer into a hands-on learning adventure or making sure they have something cozy to wrap themselves in while watching movies in their dorm.
Still not sure what to get your future college student extraordinaire? Take a look at our Off to College Gift Guide. You can keep up with all things Elfster on Facebook, and don't forget to visit us on Twitter @Elfster and Instagram @Elfstergram.