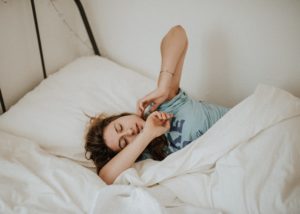 Let's face it, the holidays can be draining. Now, I absolutely love Christmas and New Years, but by the end of the festivities, I am utterly exhausted. All the shopping, traveling, cooking, feasting, and visiting really takes it out of me, and I crave some quality downtime. It's like I need a holiday from the holidays!
Last year, I decided to do just that when the festivities were over. I wanted to start the year feeling rested and rejuvenated rather than tired and stressed. So, January 1st marked the first official day of my post-holiday relaxation marathon. For four whole days, I slept, read, lounged, and binge-watched TV until I felt the last little drop of holiday fatigue leave my body. It was the best gift I could have given myself, and it felt amazing.
In the spirit of self-care and starting the new year feeling fresh, I've going to share my ideas for gifts to give yourself to help with relaxing after the holidays. You can bet I've already gotten some of these for myself to indulge in during this year's annual post-holiday relaxation marathon.
DIY Pampering Gifts for Relaxing After the Holidays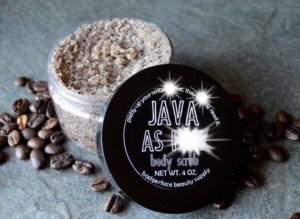 While I'd love to book myself into a five-star hotel with a full-service spa after the holidays, Christmas is notorious for doing a number on my bank account, so I like to pamper myself at home. Not only is it a lot cheaper, there's nothing quite like enjoying the comfort of your own home after holiday travel.
Here are my top ideas for DIY post-holiday pampering inspired by the spa:
Energizing body scrub: I am a huge fan of making my own skincare products for some special at-home pampering. My personal favorite is an energizing coconut and coffee body scrub. Not only will the smell of coffee perk you up, I always find exfoliating my skin to be quite invigorating. Plus, exfoliating promotes circulation and sloughs off dead skin, leaving you soft and radiant.

Enjoy some rejuvenating spa water. | Image courtesy Unsplash user Alexander Mils.

Spa snacks: Who doesn't love spa food? After the holiday feasting that can leave you feeling sluggish, eating light and healthy food will help you regain some energy. Take a trip to the grocery store and stock up on ingredients for a few days worth of healthy ingredients to make some of the following:

Fresh fruit and veggie smoothies
Vegetable platters with hummus
Fresh fruit plates
Light salads
Spa water (lemons, cucumber, and mint)

You likely don't want to be cooking on your days of relaxation, so focus on fresh, raw foods that don't take too much energy to prepare. You'll be feeling radiant and restored in no time!
Avocado and honey face mask: What would an at-home spa session be without a DIY face mask? If you're anything like me, after the holidays your face can look a little tired, dry, and dull. Mix up a moisturizing mask in mere minutes by smashing half an avocado with two tablespoons of raw honey. Apply to your face and let it sit for 10-20 minutes. Feel free to place some cucumbers on your eyes to brighten up those dark circles!
Cheap and Cheerful Gifts to Encourage Ultimate Relaxation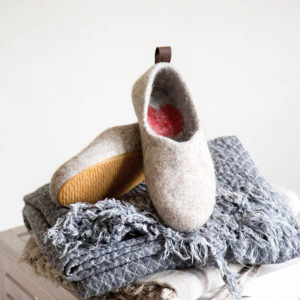 Once you've pampered yourself at your home spa, it's time to enter the next part of post-holiday relaxation—the vegetation phase. Letting yourself do nothing without feeling guilty can be challenging, but I've found that getting myself a little something to encourage me to relax really goes a long way.
Here are some ideas for inexpensive treats that will help you get into relaxation mode:
A Pair of Cozy Slippers: Keeping your toes nice and toasty in a soft pair of slippers while you lounge is a little luxury that goes a long way. My mom always used to say that you can't relax with cold feet!
Comfy Loungewear: I don't know about you, but staying in my pajamas all day makes me feel a bit yucky. But when you're relaxing at home, you don't want to be wearing jeans either. Find yourself some nice sweatpants and a stretchy top so you can relax in style. Plus, there will be a lot of after Christmas sales to take advantage of!
A Good Book: Getting lost in a good book is one of my favorite ways to relax. Pick up one that has been on your must-read list for a while, snuggle up on the couch with a steamy mug of tea, and let the page turning begin.
An Essential Oil Blend: Look for an essential oil blend that promotes relaxation and restoration. I love the calming scent of lavender mixed with energizing orange and mood-boosting frankincense. If you have a diffuser, put in a few drops and enjoy! If not, you can boil a pot of water, put a few drops in, and let the scent waft through your home.
A Yin Yoga Class: If you feel like you could use a good stretch, get yourself a pass to a yin yoga class. Not only will it work out all the kinks as well as a good massage, it will help you release any stress or negative emotions. Check with your local studio to see if they are running any New Year's promotions.
Of course, these are just little things you can gift yourself if money is tight after the holidays. If it isn't though, why not splurge on a few luxury indulgences for yourself? After all, fancy scented candles and a cashmere sleep can be enjoyed throughout the new year as well.
Remember that relaxation isn't just for after the holidays. Instead, it should be a gift you give yourself throughout the year. It's all too common for us to run ourselves down and forgo self-care in the name of productivity and keeping busy. But I'm all for making self-care a regular practice so we never reach a breaking point. Life is all about balance, after all, and if we take time to recharge our batteries, we'll be all the better for it.
For more creative gift ideas for post-holiday relaxation, check out our Wellness Gift Guide. Or, invite your friends to relax with you and start an online gift exchange. You can also connect with Elfster on Facebook, on Twitter @Elfster, or on Instagram @Elfster.