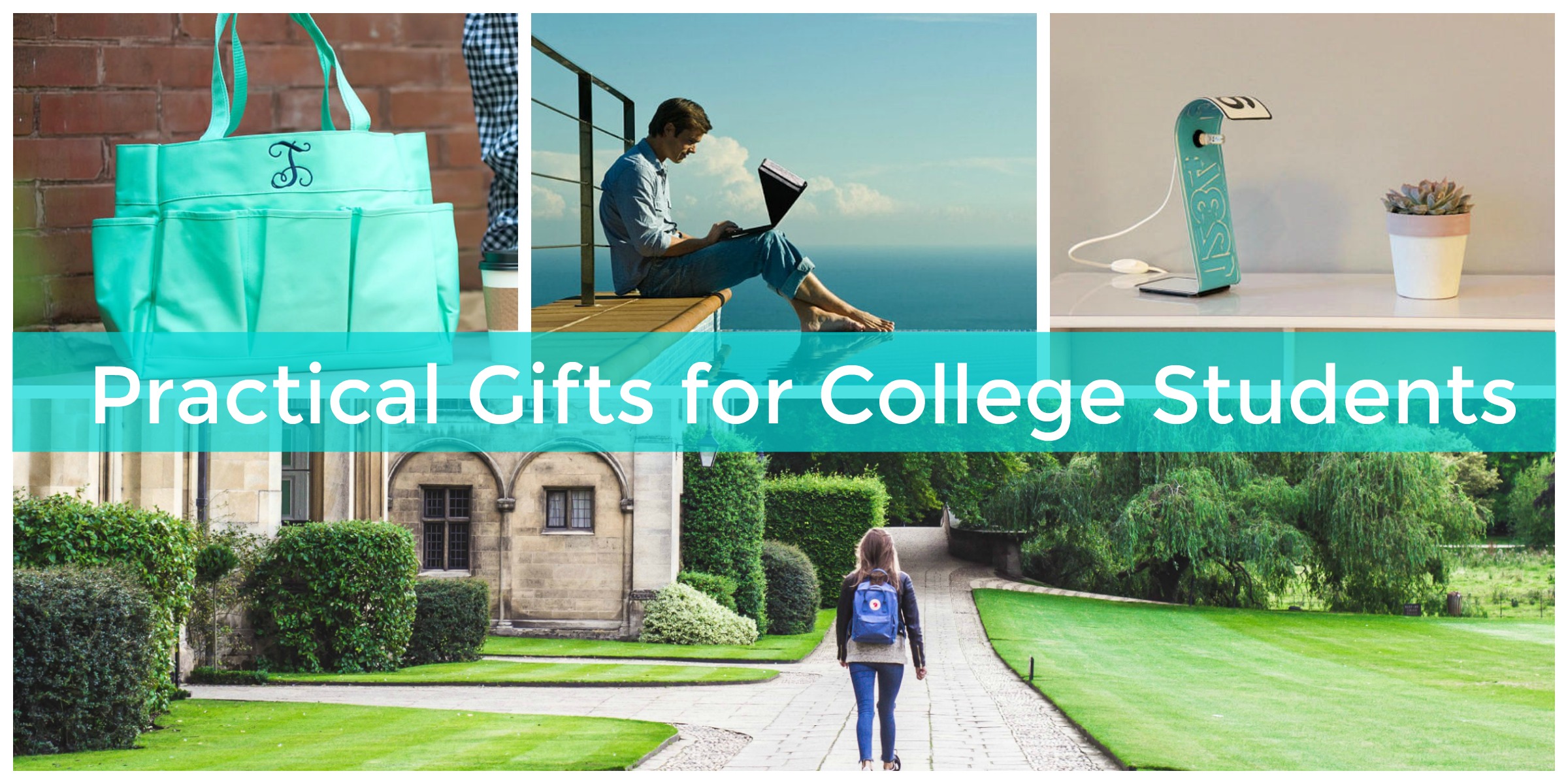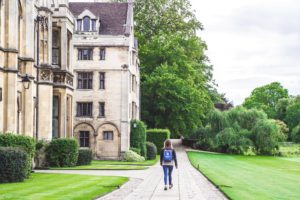 While it might not be as exciting to focus on useful gifts for college students over entertaining ones, in the long run, your college student will thank you.
After all, when college students are off on their own for the first time, they'll likely forget about those little things that used to be available as needed, like salt and pepper shakers or a fridge to hold perishables. Parents who don't want their kids living off Ramen for the next four years would be wise to get them packing early and seek out the little necessities to help their child make the transition from high school graduate to college student as smoothly as possible. Presenting these various necessities in gift basket or care package form also makes it a memorable event that your child may choose to repeat down the road when they have their own children.
When I first went off to college, my mom put together a gift basket of all those things I never even knew I would need. My first basket included a toaster, a dish set, and a bunch of small items like shower shoes and a sponge bag—which came in very useful for dorm life. I plan on sending my son off to college with the same along with a few other items I know he'll need in today's high-tech world. One thing that really helped me when making my list was thinking about gifts that represented each part of the home. That way, he can bring a little home to his dorm room. I also plan on having him set up an online gift registry, so we can be sure we get everything he will need.
Creating the Perfect Care Package for Your College Student
When looking for gift ideas for college students, all you have to do is look around you. Think of the rooms of a house. If you had to combine all the rooms into one (or even half) a room, how would you do it? You'd choose the small, portable items you'd absolutely need. That's where you should start when making a care package.
Here are some ideas you can use to get started:
Bedroom: Obviously, they'll need linens, but think of other useful items for near the bed, like a light for the nightstand or a stand for their laptop. You can't go wrong with stylish dorm room decor that is also practical!
Office:

While they're not going to need an office, they are going to need office supplies like paper, pens, and maybe even a small portable printer for their laptop.
Common:

Privacy is key when your student is lounging in the dorm or hanging out in the cafeteria. A privacy screen and some wireless headphones are great options to keep their browsing secure.
Bathroom:

Dorm students tend to use community showers, meaning a shower caddy and a pair of shower shoes are a necessity!
Kitchen:

They'll have access to a kitchenette and if colleges are the same since I went, hot plates are a big "no." However, dishes, silverware, and other table items will keep them supplied for the

inevitable pizza night.
By covering these five basics, you'll have peace of mind knowing your child won't have to worry about the bare necessities as they settle into college life. As this dorm is going to be their space for the next four years, however, you may want to get their input by using an online gift registry.
Keeping Track of Useful Gifts for College Students with a Registry
College is a time for exploration, where young people learn things that will set the path of their lives. That's why what they think they're going to need for college matters most of all. Something to remind them of home when they're homesick or a spare charger for their laptop when they go to the library may be the items they consider the most important.
That's why having them create an online wish list can be helpful. It's also great for sharing with friends and family who might be too scattered across the country to come to their going away party. Sites like Elfster offer a lot of options for building an online registry for your college student.
Regardless of which online wish list site you choose, pick one that:
Offers a wide selection:

Onsite browsing should offer just as many ideas as offsite. If the site you choose includes gift guides, then your students can get some inspiration when they're not sure what they'll need.
Offers social media integration:

Young adults spend a lot of time on social media, so you'll want one that is compatible with Facebook, Twitter, and Instagram, at the least.
Has a built-in browser button:

A

built-in browser button

will allow your busy child to add items to their registry in one click.
If you've already toured the school, your child should have a good idea of what they'll need, so getting them involved in the process is imperative. Using a digital registry can offer a place to keep track of their ideas as they come so they won't forget anything as the first day of school gets closer.
With their ideas, alongside your carefully planned list, you can be sure you're sending your child out into the world prepared. College is an exciting time for a student, so help them stay focused with a practical care package. There are a lot of useful gifts for college students that can be just as fun as they are necessary.
Looking for more gift ideas for your college student? Browse Elfster's Joy to the Dorm Gift Guides. You can share ideas for gifts by connecting with Elfster on Facebook, Instagram @Elfster, or Twitter @Elfster.