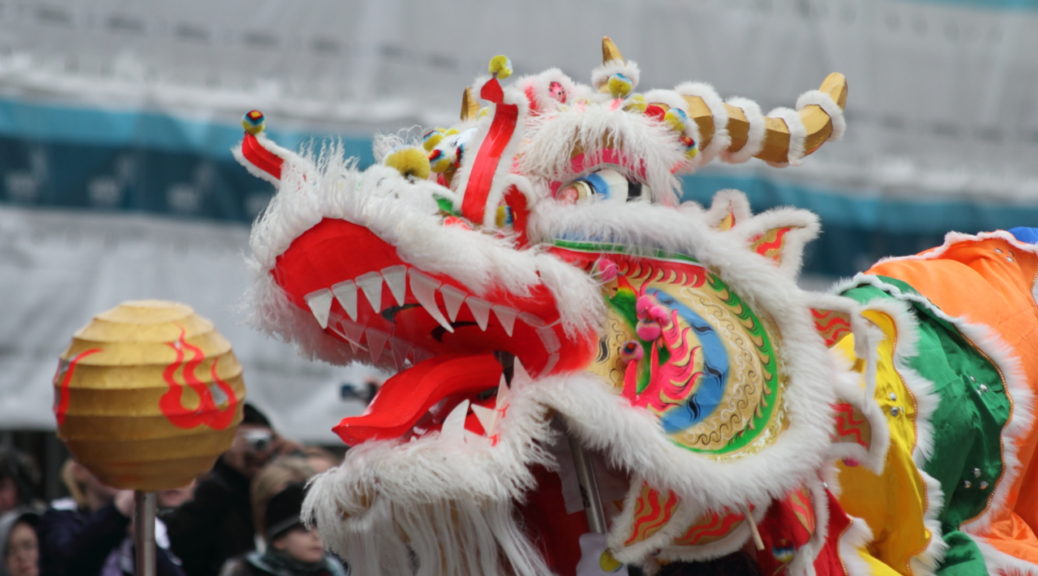 The Year of the Rooster: A Traditional Chinese New Year Celebration for 2017
The Year of the Rooster: A Traditional Chinese New Year Celebration for 2017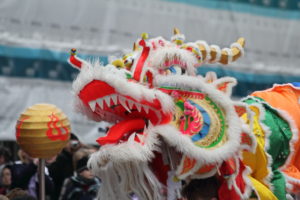 A few years ago, my college pal Amanina, known as Amy to her American classmates, wasn't able to make it home to Malaysia for Chinese New Year. She was clearly bummed—it's the most important day of her year, a celebration of family and a chance to make way for new luck and opportunities—so I decided to bring home to her with a Chinese New Year-inspired surprise party.
I started with very little knowledge about Chinese New Year, or its traditions, but I can confidently say I could now throw a mean traditional celebration—anytime, anywhere. Amy was touched by the gesture, and it turned into one of my most memorable nights from my college days as well.
2017's lunar new year, or "Spring Festival," falls on January 28th, so start gathering family and friends together to prepare your own celebration. Take some inspiration from my impromptu party and learn how to make Chinese New Year festivities a new addition to your yearly celebrations, wherever you call home.
Decor to Create Chinese-Inspired Ambiance
Arms loaded full of red—the luckiest color according to Chinese tradition—I rushed home from the local Asian market to get started decorating. I knew the best way to surprise Amy would be a community room decked out in full Chinese celebratory fashion, instead of with the usual motivational posters and pinboards found on our dorm walls.
I filled the room with a truly jaw-dropping amount of red paper decor, stringing up red lanterns in various sizes and making sure to hang one in front of the door—a symbol of good fortune. I also roped my friends into making several long red paper chains to drape throughout the room, just like the strips of glued paper we made as kids at Christmas time, and I covered all of our dining surfaces with red table cloths we were able to borrow from the dining hall.
As I stood on a ladder hanging lanterns, I ruminated on the zodiac symbolism of this holiday—the Chinese calendar is based on a 12-year cycle, each year featuring an animal from rabbits to dragons to pigs. I made sure roosters, the symbol for 2017, were displayed prominently in our table decor to represent talent, confidence, and resourcefulness. Apparently, as I was born in a rooster year, 2017 will be particularly unlucky for me, as is the color red—I was definitely a little extra cautious up on that ladder!
Delicious Dishes to Savor
Symbolizing family closeness, the New Year's Eve dinner is considered the most important meal of the year. I was determined to honor this tradition for Amy, but because I can barely boil lo mein noodles, I picked up some traditionally prepared dishes at the Asian market for us to enjoy together:
Two broiled fish in broth to signify prosperity and surplus

Long noodles to bring long life

Spring rolls to invite new wealth

Mandarin oranges, with stems and leaves, as a wish for wholeness

Tangyuan, or sweet rice dessert balls, to honor family and togetherness
While I wanted to surprise Amy, I also wanted to involve her in the traditional preparations, a big part of the fun, so I asked if she would teach us all how to make traditional Chinese dumplings to celebrate prosperity during our celebration. I had grabbed 50 pre-made dumpling wrappers at the market, as well as some basic ingredients, so Amy taught us her grandmother's method for pinching the wrappers the exact right number of times to prevent poverty in the year ahead. She also slipped a copper penny into one of the dumplings—whoever ate it would be charmed with extra wealth.
Filling Ingredients: 1 pound ground meat, 3 cloves minced garlic, 1 egg, beaten, 2 tbl chopped green onions, 1 ½ tbl sesame oil, 1 tbl freshly grated ginger
Sauce Ingredients: ½ cup low-sodium soy sauce, 1 tbl vinegar, 1 tbl chopped green onions, 1 tbl sesame seeds, 1 tsp Sriracha (or to taste)
Amy's Lucky Chinese Dumplings:
Mix sauce ingredients in a small bowl and set aside for serving.

Mix filling ingredients together in a large bowl. Don't forget to add a penny!

Lightly flour your work surface, put down a wrapper, and place one tablespoon of filling in the middle.

Wet the edge of the wrapper with water and fold in half to create a half-moon shape. Pinch the edges to create a few pleats and seal the dumpling closed. Repeat for the rest of the wrappers.

Lightly oil a large skillet over medium heat. Place 10 dumplings in the skillet and brown for 2 minutes each side. Pour in a cup of water and cover the skillet, cooking until tender, about 5 minutes or until the meat inside is fully cooked. Repeat for the rest of the dumplings.

Serve dumplings with the prepared dipping sauce. The more you eat, the more wealthy you'll supposedly become in the new year!
Traditional Activities That Bond
Massive paper dragons prowling down the street to the steady pounding of the drum, firecrackers snapping all around, and fireworks bursting into color in the sky above—this is the backdrop to a traditional Chinese New Year. Celebrating outside of China isn't quite as loud or all-encompassing for the senses, but I did replicate the cheerful atmosphere with some favorite CNY activities.
Gift giving to children and grandparents is tradition—usually winter clothes, home goods, or simply cash inside red envelopes. This gift exchange practice was so iconic, it had to be part of our night. College students don't have much spare cash, so I left a handful of red envelopes on a table with blank papers and a pen. We all wrote appreciative notes for each other, then exchanged our envelopes but, in the Chinese fashion, waited until after the party to open them—Amy told us it's actually considered rude to open a gift in front of the giver. She also explained that you don't want to appear greedy, so should politely try to refuse a gift at first.
In lieu of fireworks and firecrackers, which we would never have gotten away with on our college campus, we adapted a British custom and crafted these DIY table crackers instead:
The Materials:
Red paper, 8 ½ x 11

Ribbon

Toilet paper rolls

Small trinkets, candies, fortunes, or jokes
The How-To:
Place a cracker snap along one long edge of the red paper and glue or tape it securely into place to make sure it will make a sound when the cracker is pulled

Line up three paper rolls end-to-end, wrapping the red paper tightly around them. Secure in place with tape in the center—the outer rolls are merely to help the paper hold its shape during the next step.

Slightly pull one outer roll away to create a gap, tying a ribbon tightly in the space between the two rolls you just created. Remove the outer roll from that side.

Drop some goodies into the open end of the cracker and tie the other neck with ribbon. Remove the toilet paper roll from that side, and you're finished!
Pulling these crackers will ring in the year with a bang—without setting off any fire alarms. I'd definitely recommend making a handful for you and your friends to enjoy at your own celebration to replicate the soundscape of celebratory China.
Chinese New Year is a meaningful, ancient holiday that has been bringing families and communities together since the Shang Dynasty of 1766 BC. From symbolic imagery to color choices, gift giving and auspicious dishes, it's been celebrated with the same traditional festivities for centuries, even surviving a ban by Mao Zedong in 1967. And giving my friend Amy a little taste of home during her year abroad definitely got my new year off to an exciting start, setting off my own year CNY traditions I observe each January, wherever I'm currently calling home.
Looking for other thoughtful ideas to bring joy to those around you? Let the elves help with creative party ideas for every occasion, year-round. Find exciting ways to celebrate by following our Facebook page, Instagram @Elfstergram, and Twitter @Elfster.

Mandi S. is a 20-something artist and gift-giver extraordinaire who loves to cook delicious meals at home. When she's not traveling the globe exploring new cultures, she can be found under a cozy blanket with a rather large book in hand. She believes traditions are the spice of life. Mandi's also incredibly in love with her 95 pound lab puppy, Leben.
Please follow and like us: