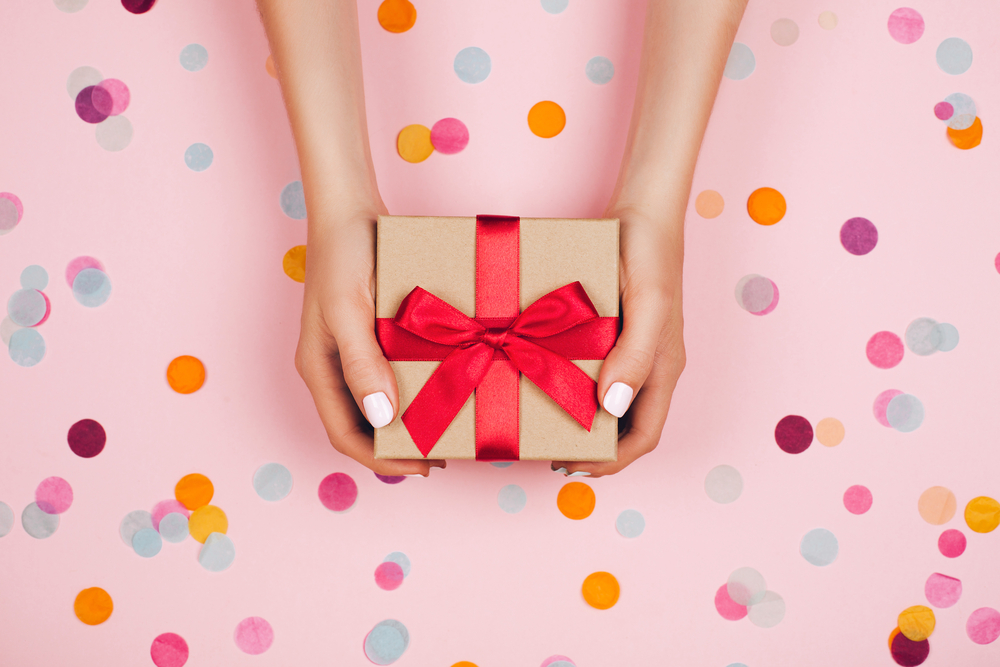 A few years ago, we were doing an office Secret Santa and were pulling names out of a hat. When my friend Hedda reached in to pull the last name, she fished through it before announcing that there weren't any names left. We couldn't find it and had to start over.
A few days later, the owner of the hat said it had been caught in a flap. He found it when it finally fell out.
I'm not trying to say that hats are bad—I'm wearing one as I write this—but I prefer them for my head, not for facilitating games. Just call me… well, new-fashioned, because there are much better ways to draw names. Specifically, a random name drawing app.
The Benefits of a Random Name Drawing App
There are a lot of ways to draw names randomly, even above and beyond the trusty old hat. You can roll dice, you can do a random name generator, you can throw darts. You can fire names from a confetti gun and people can grab at them. You can write everyone's name on a carrot, assign everyone a turtle, and see which turtle goes to which carrot. Simple!
But all of these methods have some problems. Some of them have a lot of problems! A random name drawing app solves a lot of these problems and dramatically cuts down on your turtle costs. Here's how:
You Can Set Exclusion Lists
In any gift exchange, there are going to be people who can't be matched up. This might be immediate family members, partners, supervisors/employees, mortal enemies, etc. But when you just pick names from an actual hat, you might have that moment when someone is like, "Oh, I picked my enemy lol" and has to pick again.
A random name drawing app eliminates these problems. You can establish exclusions lists when you set it up so that when you draw names, you definitely won't pick that one person.
Everyone Plays Equally
Someone has to run a Secret Santa gift exchange, which used to mean that one person would know the identity of everyone's Secret Santa… including their own. That just makes things less fun.
But a name drawing app puts everyone in the hopper the exact same way. No one has to know anything. It makes organizing even more fun.
People Can Participate From Afar
A real bummer about a lot of secret gift exchanges is that you have to get everyone together at an early date to plan for a later party. If people aren't around to draw names, they either can't play or someone has to pick for them. That's all well and good, except that person then takes two names off the board for guessing. It lessens their fun.
With an app, though, the name drawing process can happen virtually—no need to gather in the same room. And if someone can't make the day of the actual exchange, no problemo! You can send the gift directly to them and they can still participate in the fun.
Lets People Communicate Anonymously
When you have an app that randomly and anonymously pairs you up, you can talk to the person for whom you're the Secret Santa… and they can talk to you. You can shoot them questions. You can throw them off your trail. You can just have fun.
Makes Shopping Easy
A random name generator that includes a wish list maker lets you make a wish list on the app. You shop from multiple stores and add items as you think of them. Then, your Secret Santa can peruse your list and buy directly from it.
It's even better if this app has a wish list maker with pictures. You can snap a picture of something through the app and voila! It's on your list.
It goes without saying that very few real hats can accomplish this feat.
A Random Name Drawing App is a Great Plan
The term "random" has a bad connotation. It might mean unplanned, or unpredicted, or just plain weird. And while it does mean all those things, that's okay. You can have unplanned, unpredictable, and weird good times—but with a good Secret Santa app, it won't be messy at all. A random name drawing app on a Secret Santa generator is the perfect plan for a good time.
It makes gift exchanges easier. It lets more people play. It makes it simpler to get gifts. Randomness lets all the planning get out of the way so that you can just have fun. That's something to tip your cap to.
If you want a random name generator app (and so much more!) for your gift exchange, you want a great Secret Santa generator. Elfster makes it easy to pair people up, shop for gifts, and start a Wish List. Plus, you can do it all from the convenience of an iPhone app or Android app.