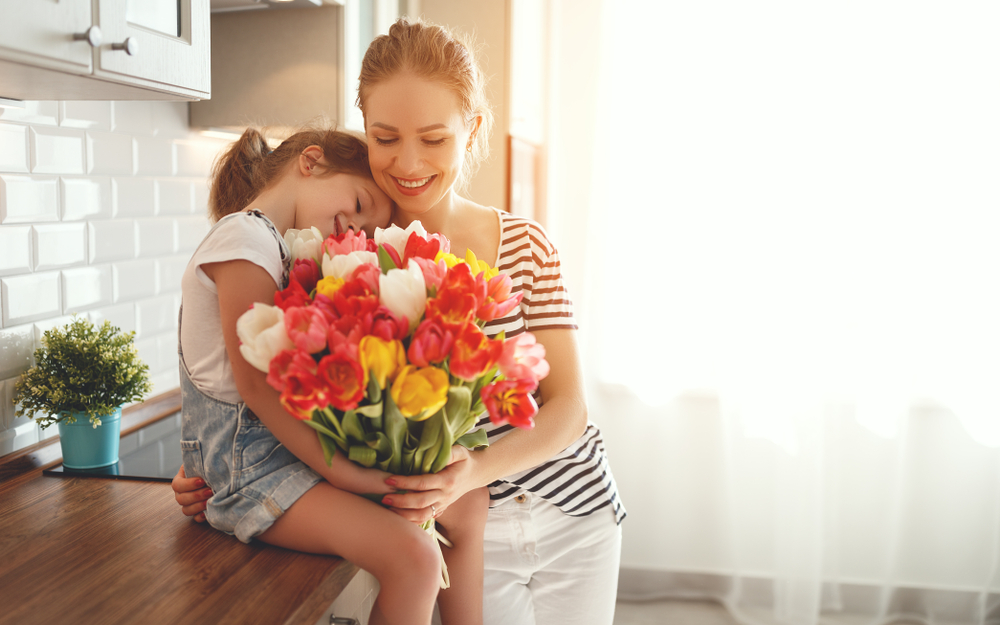 When I was a kid, I gave my mom a unicorn wallet for Mother's Day. She asked me, "Is this a gift for me or for you?" Looking back, the number of unicorns in my collection was in the triple digits, while mom had exactly zero. 
Fortunately, I've come a long way since then. Still, it can be tricky to figure out what to get for a mom who seems to have everything. The best way to ensure you pick a present your mother will adore is to ask her to complete a Mother's Day wish list. This way, she can compile items she would love either online or via a mobile app. It will also make everything super easy if you decide to do a Mother's Day gift exchange. Here's how it works.
The Benefits of Making a Mother's Day Wish List
My mom does so much for my family and I all year long. Giving her a day where it's all about her shows how grateful I am, and using a Mother's Day wish list makes her day extra special. 
It starts by asking your mom to use an online generator to start her wish list. Then she can search for gifts from a variety of online retailers; the best wish list makers will allow you to pull from multiple websites, eliminating the need to make different wish lists for different stores. When she finds something she likes, she can add it to her wish list, which she can update or edit at any time. That's great news for you because the more things she adds to her wish list, the more items you have to choose from. 
You should also use an app or website that lets your mom browse gifts herself. She can check out gift ideas other moms have loved. With a good wish list app, she can even take a picture of an item she sees in-person and add it to her wish list. Or, if she knows the name or description of an item but doesn't have a picture, she can jot it down on a text-only list. Then, when it's time for you to pick the winning gift idea, you can buy directly from her wish list and even send it directly to her if your mother doesn't live nearby.
Remember, a wish list should be easy to create, update, and share. It should bring people together to enjoy the spirit of giving.
Make this Mother's Day the Best One Ever
As kids, we thought our moms had psychic powers. How else did they read our minds? But as adults, we don't have mom's sense of ESP. So, we have to do the next best thing; let her write her own Mother's Day wish list. 
Some of the gifts I've given my mom over the years haven't truly expressed how much I care about her. But I'm going to make this the best Mother's Day ever by letting her pick out things she really wants. And if she chooses several items on her wish list, she won't know exactly which one I'm getting her, so it will still be a surprise. 
I love my mom and I want to give her a gift that will delight her. Because my mom deserves to be happy. This year my gift will make her feel like the queen she truly is—at least for a day.
With Elfster, you can be certain your mom will love her Mother's Day gift. Just ask your mom to start a Wish List online or with our iPhone or Android apps. Are you having a Mother's Day party? You can have a gift exchange using our Secret Santa generator.