Elfster is a FREE gift exchange website to make gift-giving easier. We make Christmas, holidays and other gift exchanges free, easy, and fun! Get Started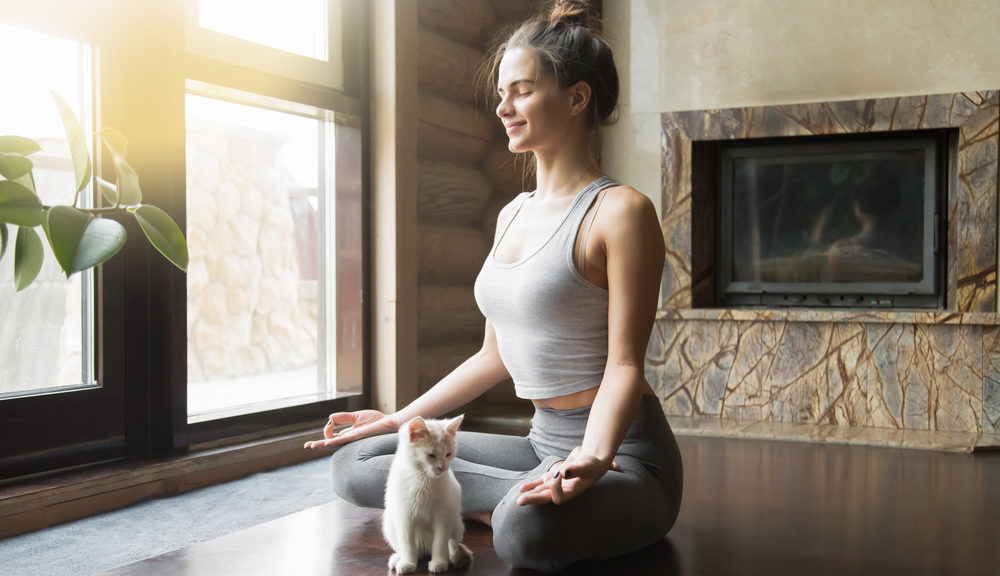 7 Secret Santa Yoga Gifts for the Yogi in Your Life
7 Secret Santa Yoga Gifts for the Yogi in Your Life
One of the cool things about getting older is seeing things change. The other day, my wife and I were having sushi, and I thought about how so many comedies from the 80s had sushi as a signifier of laughable snobbery. Now that's unimaginable. We scarf it down while watching football. It's a normal (and delicious) thing to eat. 
It's the same with yoga. Not too long ago, people thought yoga was weird and just for crunchy granola types. That wasn't fair; it's an ancient practice that connects the mind and body, one that has been practiced in India and other places for thousands of years.
Now, not only is yoga firmly mainstream but the ancient wisdom that imbues it has been accepted as part of the routine. More people understand the science and physiology of yoga. And millions of people embrace it. 
Chances are, there's someone in your life who embraces yoga. If you're their Secret Santa, you want to find them a gift that acknowledges their passion and helps them pursue it even further. Here are seven Secret Santa yoga gifts that the yoga fan in your life will love. 
7 Secret Santa Yoga Gifts that'll Make People Salute the Sun
There's a huge variety of gifts to choose from when it comes to yoga. Here are seven of our favorites. 
Yoga Socks
The first few times I tried yoga, I was just in my normal gym socks. Besides feeling like a goon (which I was), I was slipping around. Yoga socks are designed to grip the floor while still giving your toes flexibility to move and stretch. 
Yoga Tank Top
With yoga, you need to be comfortable. There's no one right way to dress, but a lot of people like wearing a flowy yoga tank top, which gives them breathability, keeps them cool, and lets them move. It's also loose-fitting, which some people prefer over skin-tight workout clothes. It's all about individual preferences. 
Yoga Pants
Here are some classic yoga pants, which balance yoga needs and athleisure stylishness. But most importantly, these give you the flexibility you need while promoting muscle tone. 
Yoga Microfiber Towel
One time, I was leaving the gym after a yoga class and someone asked me how I liked hot yoga. She assumed, since I was drenched in sweat, that it was 100 degrees in the room. But no; that's just me. Yoga, no matter the temp, will make you sweat a bit. That's why it's great to have a yoga microfiber towel that quickly absorbs sweat so you can stay balanced and keep up your routine. 
Yoga Mat Bag
Yoga mats aren't always easy to carry around, especially if you're also carrying other things. That's why I like having a yoga mat bag that I can just sling over my shoulder. And if it's stylish and cool? That's a little slice of peace draped over your right arm. 
Yoga Books
Yoga is simple but also really complex. (How's that for wisdom?) There are a lot of great books about yoga, from ones about going beyond the poses to really tap into the heart of the practice to the Yoga Anatomy Coloring Book (which isn't intended for kids, by the way). Picking up one of these books for your Secret Santa giftee can be a great way to help them learn more about their practice. 
Foam Roller
Okay, this one isn't strictly just for yoga. But you know how yoga works all your muscles? Yeah, that means they can get sore. And you aren't at your downward dog best when you're sore. That's why a high-density foam roller is a great way to make sure that your mind and your body stay sharp. 
Finding the Perfect Secret Santa Gift
If you want to shop for gifts online, you want a way that makes it easy. There's a lot of information out there, and a lot of sites you can visit. That's why I like going to sites that collect everything together in handy gift guides, making it easy for me to find gifts for my friends and for them to create wish lists. 
What I need when I'm shopping for my yogi friend is a site that gives me a Health and Wellness Gift Guide or lets me search for topics like "athleisure wear," "yoga," or anything like that. That way, I can search through the top brands in the world on one site. There's no clicking around. 
Reducing clicking around—and therefore reducing screen time—is a vital part of self-care. It's not as ancient as yoga, but I need it. You might, too. That's why, when shopping for Secret Santa yoga gifts, I suggest you do it the easy way. That'll be enough to make you say, "Namaste." 
Want to find a Secret Santa yoga gift for someone in your life? Elfster is here to help! Our online Secret Santa generator makes it easy to set up a gift exchange and start a Wish List. Don't forget that you can now pick names and more on an iPhone app or Android app. 

Brian thinks that giving someone a gift is just about the most fun you can have, so long as you don't stress out about finding the right one. He likes helping people not stress out during the holidays. Hit him up for ways to make your Christmas more fun.