Spreading love through gift giving can do wonders to promote your good karma. Just ask an elf! Check out these elf-picked gifts for the yoga lovers in your life that both acknowledge their passion and help them salute the sun. It's just another way to nama-sleigh gift giving all year long!
7 Elf-Picked Gifts for Yoga Lovers
Yoga Socks
Keep them grounded in every pose. Yoga socks are designed to grip the floor while still giving your toes flexibility to move and stretch. Socks might seem like an uninspiring gift, but any yoga enthusiast will certainly appreciate focusing on their practice, without the fear of falling.
Yoga Tank Top
With yoga, you need to be comfortable. There's no one right way to dress, but a lot of people like wearing a flowy yoga tank top, which gives them breathability, keeps them cool, and lets them move. It's also loose-fitting, which some people prefer over skin-tight workout clothes. It's all about individual preferences.
Yoga Pants
Here are some classic yoga pants, which balance yoga needs and athleisure stylishness. But most importantly, these give you the flexibility you need while promoting muscle tone.
Yoga Microfiber Towel
Yoga, no matter the temp, will make you sweat a bit. That's why it's great to have a yoga microfiber towel that quickly absorbs sweat so you can stay balanced and keep up your routine.
Yoga Mat Bag
Yoga mats aren't always easy to carry around, especially if you're also carrying other things. That's why a yoga mat bag that you can just sling over your shoulder makes a handy gift. And if it's stylish and cool? That's a little slice of peace draped over your right arm.
Yoga Books
Yoga is simple but also really complex. (How's that for wisdom?) There are a lot of great books about yoga, from ones about going beyond the poses to really tap into the heart of the practice to the Yoga Anatomy Coloring Book (which isn't intended for kids, by the way). Picking up one of these books for your giftee can be a great way to help them learn more about their practice.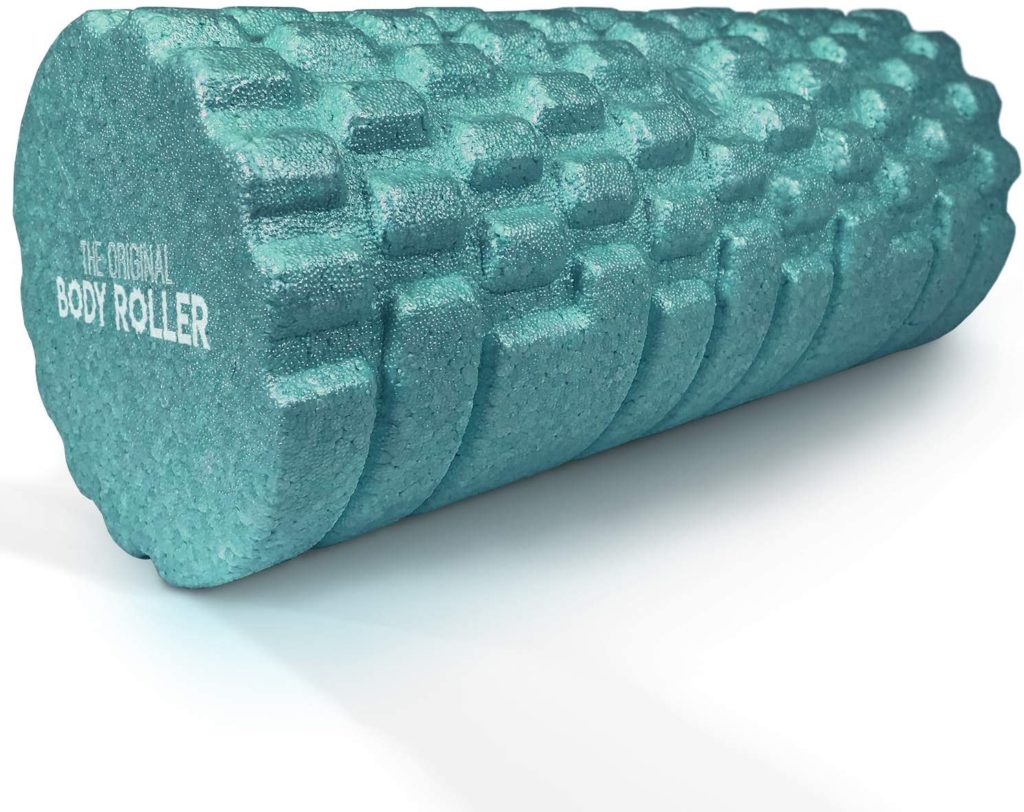 Foam Roller
Okay, this one isn't strictly just for yoga. But you know how yoga works all your muscles? Yeah, that means they can get sore. And you aren't at your downward dog best when you're sore. That's why a high-density foam roller is a great way to make sure that your mind and your body stay sharp.
Find the Perfect Gifts for Yoga Lovers
If you're looking for the perfect gifts for yoga lovers, explore our Health and Wellness Gift Guide or search in the Elfster Shop for topics like "athleisure wear," "yoga," or anything like that. That way, you can easily search through the top brands in the world. That'll be enough to make you say, "Namaste."
Elfster may receive a small commission for any clicks or purchases made on an affiliate website using links on our site.
Need help? You can reach us via Facebook here, Tweet us @Elfster or follow us on Instagram at @Elfster and TikTok @elfster_ Don't forget that you can pick names and more on an iPhone app or Android app.