Summer is not over yet, there's still a few weeks left to lounge in your unicorn pool float or spend the day munching on nothing but ice cream and rosé. Enjoy every moment you can of these last few weeks, but know that the end is in sight. To ease the pain we all feel this time of year, we've come up with a few ways to beat the summer's (almost) over blues.
Plan a Staycation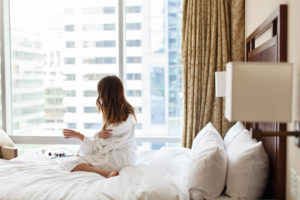 Vacations are an amazing end-of-summer tradition, but if you just can't swing it this summer, try a "staycation." Stay one night in a local hotel and pretend you are far away from all of the craziness of your everyday routines. Sleep in, order room service, pretend you are tourists for the day, whatever you do just let yourself relax and feel like you are anywhere but home.
Host an End-0f-Summer Gift Exchange
Nothing cheers people up like a party and even better if it's a party that revolves around presents. Make it super easy and use Elfster to plan an end-of-summer gift exchange with your best friends or family. Encourage everyone to bring gifts that are fall related to get excited and ready for all those cozy fall vibes.
Embrace the Positives
I am actually one of those people who loves everything about the Fall. I love the coziness, the cooler days and the fresh starts. Even if you aren't totally on my page, focus on the things you DO love about fall. Treat yourself to some fun back-to-school gear or stock up on cozy throws for crisper nights or test out some hearty new recipes for your first big tailgate, just choose what you love about the season and embrace it.
Create an End-of-Summer Tradition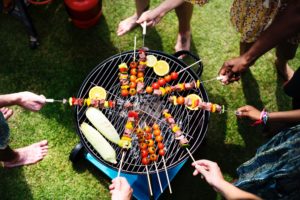 This could be one of the above ideas or even something super simple like an annual neighborhood BBQ or a day trip to the lake. But whatever it is, choose one thing and focus on making it a yearly tradition. Make it something to look forward to and also be a time when you relive your favorite summer memories each year.
Let Your Memories Live on in Photos
When the summer days are winding down, spend some time sorting through your photos and turning them into something special. Create a photo book with Blurb, create a photo wall art from Minted or even get a favorite shot turned into an oil painting.
The summers always come and go faster than you imagine, so enjoy what's left but also prepare yourself to look forward and embrace what's next.
If you're looking for a few things to finish out the summer, check out our Summer Fun Gift Guide or head here to start a gift exchange. You can follow Elfster on Facebook, Instagram @Elfster, or Twitter @Elfster to get more ideas that are sure to thrill the ones you love.