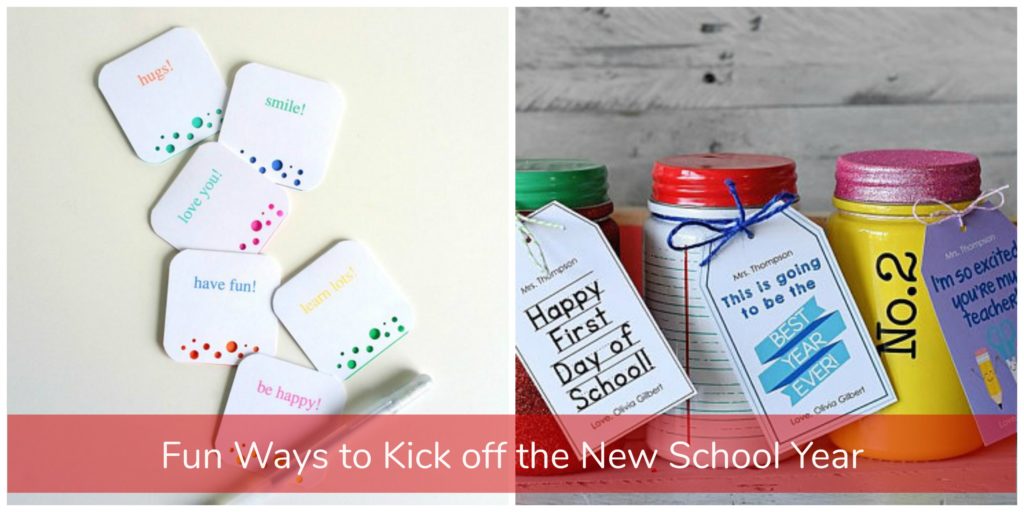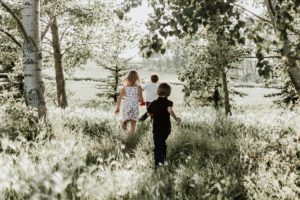 It's hard to think of anything more universally loved by kids than summer vacation. Camp, swimming, long, unscheduled days with friends—and, let's be honest, parents who are a little bit more relaxed about screen time for a couple of months. As we say goodbye to the lazy days of summer, how can we help make back to school more fun for the whole family?
Get Your School-Year Groove Back
Amanda Carman, a teacher and owner of Excited2Learn suggests planning fun activities bright and early the week before school starts. "Establish a tradition of following the bedtime and morning routines of the upcoming school year. As your children practice sticking to the wake up and bedtime hours, their bodies will begin to settle into their school-year sleep pattern. This will help ease you and your children into the fall routine well rested and ready to go!"
Carman also suggests having your kids pick out their clothes for the first week of school. "Let them decorate index cards, labeling them M, T, W, Th, F. Punch or poke a hole in the label to slide over the top of the coat hanger. You can also add a "bonus" coat hanger and outfit to allow for some flexibility. It can be swapped out for any of the other five days. This helps children gain independence in a more leisurely fashion without causing a time crunch in the morning."
Set New Goals Focused on the Positive
Eileen Roth, author of Organizing for Dummies, says doing special things during the first week of school will make for a brighter beginning, for example, "For the first day, make their favorite lunch or include a sweet treat." And intermittently that first week or month, or even all year long, "Put a little love note in your child's lunchbox. A simple cutout heart with 'I love you' or 'I know you'll do great on your quiz' will make for a better day."
Roth, an organizing pro, also suggests making a star chart for accomplishments and rewards during the school year. Give a star for a specific grade or a certain number of pages read or homework done diligently and without complaint—and when your child gets a certain number of stars, offer a gift of some sort. Making the chart, decorating it, and negotiating the terms of work and reward with your child will be part of the fun. Before school even starts, they'll get in a positive mindset around setting goals and working to achieve them.
Involve the Kids In Back-to-School Prep
Child clinical psychologist Katie Davis, PsyD says something as simple as shopping for school supplies can be a fun way to get kids excited for the school year and to start a positive conversation about the upcoming year. "I think the best way to make going back to school more fun is to instill in children a sense of ownership. Bring them along on trips to buy school supplies, and let them tell you what they think they will need. Help them self-assess, to set goals for the year, and to think about concrete things they want to accomplish. Speak about school as if it is their job."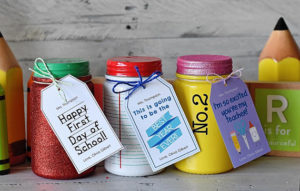 Author, speaker, and certified life coach Krista Rizzo agrees with the importance of involving your kids in the preparations. "I love to include my kids in back to school preparation. It may be a little more stressful to have the kids around when you're trying to check things off your list, but involving them in the getting ready phase can be fun for them. Allowing them to pick out their own supplies and new clothes will give them a sense of accomplishment and involvement. We also like to make a gift for the classroom for the first day of school. Crayon wreaths have been a big hit for us!"
Rizzo says when you're talking to your kids about going back to school, focus on the positive. Ask questions like, "What are you most excited about this school year?" Or, "What things do you want to learn this year?" About her own kids, Rizzo says, "I want to know if they have any expectations set for themselves as they start a new school year. For me it's about trying to create an atmosphere of excitement and fun. I try to keep it light and casual because I want my kids to look forward to learning new things without feeling pressured to perform before they even step foot into their new classroom."
Fuel Them Up for a Great School Year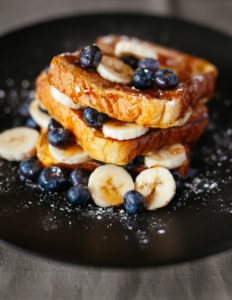 Lastly, to start out the big day on a high note, lifestyle blogger Holly Zink suggests making an extra special first-day-of-school breakfast for the whole family. "Tell your children beforehand and build the hype around it so they're excited about school and breakfast. Some great ideas for an ultimate breakfast include French toast with fresh strawberries or an All-American breakfast with eggs, sausage, bacon, and toast." Whatever your family's favorites, make it a first-day breakfast to look forward to every year.
Looking for more fun ways to kick of the school year for your kids? Our Elfster Back to School for Kids & Teens Gift Guide can help. You can also share your ideas with us on Elfster's Facebook page, our Twitter @Elfster, and our Instagram @Elfster.