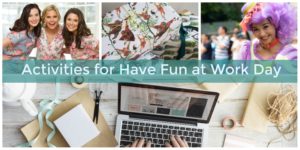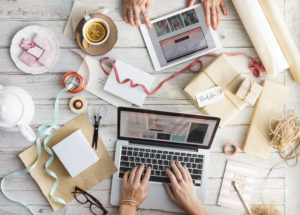 I smelled the burning coffee before I saw it. My coworker Jana looked up from her desk and asked if anyone else smelled something funny; I took a big whiff, then bolted out of my chair and sprinted to the breakroom. It was January 2nd, and in my sleepy post-holiday state, I had forgotten to put a coffee filter in the machine!
Going back to work after the holidays is always interesting. Summer is far away, everyone's a little more lethargic than usual, and it feels like we're all looking for a reason to get excited about getting up for work in the morning. That's where National Have Fun at Work Day on January 28th comes in.
While my co-workers and I had a hearty chuckle after the coffee incident, we realized that having a party or game day to look forward to in the next few weeks would help us feel more energetic as we got back into the swing of things. So we instituted an annual National Fun at Work Day celebration, not only to lighten the mood but also as a way for us to bond and rebuild our team after spending some time apart. Whatever your workplace, these National Have Fun at Work Day game ideas are the perfect way to get everyone excited about spending another successful year together.
Throw a Costume Contest
My mom was at the door, holding double fistfuls of colorful feathers. She had followed a trail of the fluffy confetti from the craft closet all the way upstairs to my bedroom, where I was sitting in the middle of a pile of glue bottles, sequins, and more feathers than should be allowed in any single family home. The reason? Tomorrow was crazy hat day at school, and I was determined to win the prize for the wackiest head-topper in my class.
I didn't win that year, but my love for dressing up in fun costumes has extended from those schoolroom days to my time working in an office. One of my favorite traditions was having a Halloween costume contest at work, but to make things interesting on National Fun at Work Day, why not throw an impromptu costume contest of your own? Here are some different themes you could try: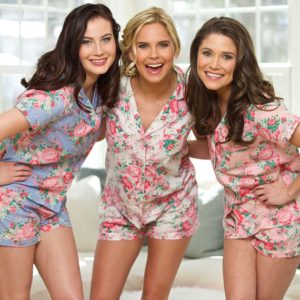 Pajama Day: Have everyone come to work in their pajamas—bonus points for those who arrive in onesies!
Crazy Hat Day: Hat Day is great for more professional offices, where people still need to wear regular work clothes the rest of the day. You can set aside some time for everyone to show off their fancy head toppers and give a prize to the person who most wows the crowd.
Dress Like Your Boss Day: Nothing brings together a workplace like the chance to gently rib the boss! Let people be as silly or serious as they want with their look-alike costume, then have everyone vote on whose costume best represents the person in charge.
Throwing a costume contest is the perfect way to help everyone break out of their shell and have a little fun when they decide what to wear to their job in the morning.
Have a Scavenger Hunt
"More coffee?" I asked, getting up from my desk for what seemed like the 14th time that day. Working at a desk job meant that I sat for about 8 hours a day, and making and serving coffee to my coworkers was the only excuse I could think of to get up every now and then. That's why I always loved it when my boss organized a fun event for the team, whether that meant walking to the local coffee shop together or taking our intra-office meetings outside in the springtime.
But on National Have Fun at Work Day, you need something even more exciting. So why not organize a scavenger hunt that will get everybody out from behind their desks? Create a list of scavenger items either in your workplace or somewhere outside (but not too far away!). Depending on the size of your group, you can split into teams. The team leader should use their mobile phone to take pictures of the items on the list they successfully find. Set a time limit, and when everyone returns, the team that found the most items wins a prize. It'll add a ton of energy to the work day, and the friendly competition is always a fun change from the usual professionalism of the workplace.
Host a Silly Gift Exchange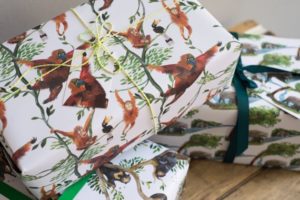 What do a gallon of ketchup, a long pink wig, and a two-person sweater have in common? They all make great gag gifts for a funny game of White Elephant or Secret Santa. In the past, my office only did gift exchanges during the holidays, but they've always been the highlight of the year. So it got me thinking—why not have another gift exchange for National Have Fun at Work Day?
This year, I want to do something totally silly, so I think a gag gift exchange is the way to go. You could set it up as a classic Yankee gift swap, where everyone brings a wrapped gift to be exchanged during the game, but sometimes I like the more personalized feel of a Secret Santa game. Using an online service like Elfster to organize an office Secret Santa makes it super easy—just add everyone's email, and the site automatically pairs people off. You can even set a price limit so no one goes wild and purchases a vintage Oscar Meyer Weiner mobile or something.
Opening gifts is already a blast, but watching as each of your co-workers opens a silly mystery gift that's specifically meant to make them laugh is pretty much the best way I can think of to spend a work day!
National Have Fun at Work Day Ideas to Brighten the Office
Work doesn't always have to be a chore. Keeping the atmosphere light and bright with holiday celebrations and group activities helps bond everyone together, so when you show up in the morning, it feels like you're greeting a group of friends.
Nothing brings people together like laughter, no matter if you're the boss or just starting out. Work is a huge part of most of our lives, and it should be a positive one. Playing games and making sure to take time out every now and again to have some fun makes it so that work feels rewarding not just professionally but also personally.
Still not sure how to put a smile on your co-workers' faces? Check out Elfster's For the Office Gift Guide. You can share your favorite ways to make work fun on Elfster's Facebook page, on Twitter @Elfster, and on Instagram @Elfster.