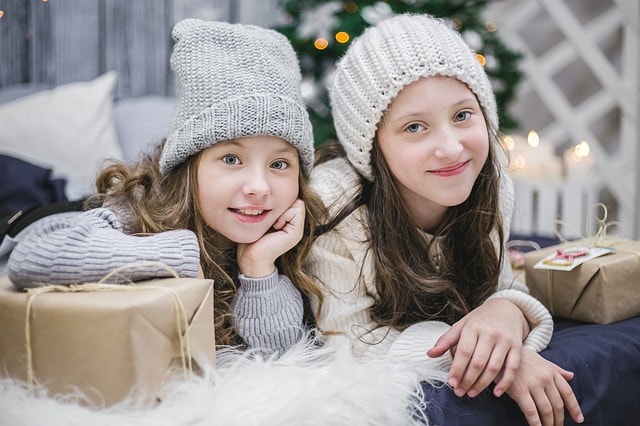 A Festive Christmas Wish List Maker for Kids That's Online, Free, and Easy
A Festive Christmas Wish List Maker for Kids That's Online, Free, and Easy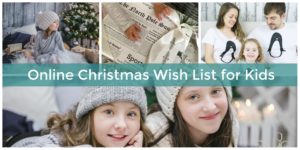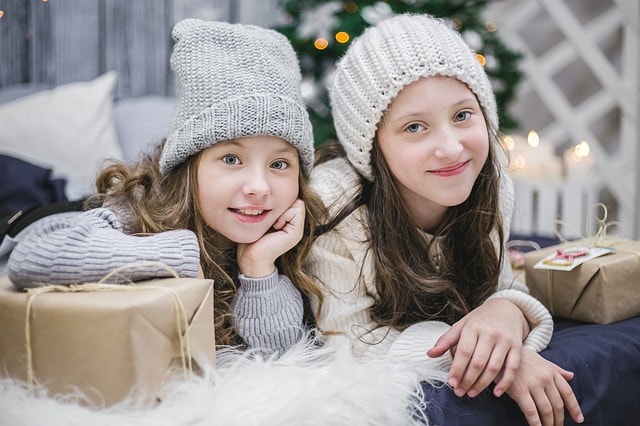 When my daughter told me she wanted "the new Barbie" for Christmas, I should have known there was more to the story than that. I arrived at my local big box retail emporium and asked an employee to direct me toward the "cool new Barbie." She led me to the toy section, then down a hot-pink aisle lined floor-to-ceiling with dolls. "They're pretty much all new this year," she said.
I bought (and eventually exchanged) the wrong "new" Barbie, and from that year on, I swore I'd find a better way for my kids to make their Christmas wish lists. I tried using simple paper lists, but it was too easy to lose them (never mind how often they would rip in my perpetually over-stuffed purse). I made a list on my phone, but writing out the exact product and where to buy it was just overwhelming.
Finally, I found a solution—a totally free online Christmas wish list maker. The first year we used Elfster, I was amazed at how much simpler it was for my kids to tell me exactly what they were hoping to unwrap on Christmas morning and how easy it was for me to shop online directly from their wish lists.
These days, I find myself spending more time making DIY ornaments and working on fun Christmas activity books with my kids during the holiday season than I do deciphering their handwritten shopping lists at the mall. If you've been struggling to keep your kids' wish lists organized, here are just a few perks of using a Christmas wish list maker online.
Add Items From Anywhere Online to Your Christmas Wish List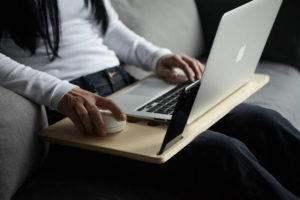 Apparently, every year different stores carry different toys exclusively. So if you have a Lego fanatic in the house, it's paramount that you shop at all the various big box stores so you can find the right toys. My family used to use retailer-specific wish lists, but once my daughter got really into collecting Legos, it became harder and harder to keep track of the lists on all those sites.
The solution? We switched to Elfster. Using their wish list tool, we can add items from any online retailer and keep them organized in one place. Not only did this make it easier for me to shop for my kids—I just followed the links on their list—but it also made it easier for my kids to double check their lists to make sure everything they wanted was there, without navigating to several websites. That means we all have more time to focus on the fun parts of the holiday season, away from the computer.
Using Elfster to Organize Your Child's Christmas Wish List Online
Every Thanksgiving, I start cooking and freezing my meal, one dish at a time, in the weeks leading up to the feast. My reason? I'm a terrible multi-tasker. Keeping track of all the dishes and rooting through my fridge to find the right ingredients the day of is too much to focus on—just ask my family about the great pumpkin stuffing incident of 2012 (I poured pumpkin pie filling into a tray of stuffing…I know, I know). The same thing used to happen to me with Christmas shopping. I'd ask the kids to make their lists, then somehow get them all shuffled up—and believe me, you don't want to accidentally tell the aunts and uncles that your kids want warm socks and the hubby is hoping for a new set of Legos!
With Elfster, my kids and I can keep their lists super organized, so shopping and list-sharing is a total cinch. These are some of the ways I like to organize our Christmas wish lists online:
Organize by priority:

After my kids add items to their wish list, it's easy for them to sort it from most-desired gifts to lower-priority items. All they have to do is drag and drop the items on their list into the desired spot. Then, once the list is shared, everyone knows which presents would please them most.

Organize by price:

Each user can make more than one wish list. I like to have my kids make a list of presents $15 and under to share with any friends, cousins, or distant relatives who ask what they want for Christmas. This option is great for

gift exchanges

when there's a price limit set for presents, but it's also a useful way to avoid putting too much pressure on people who aren't super close to the family but still want to contribute a present. The big-ticket items stay on a different list for me and the grandparents to take care of, and no one ends up feeling like they should get my kids a present they can't actually afford.

Create a private shopping list:

Sometimes, my kids forget to add a toy to their list. Usually, it's something they mentioned off-hand a few months back. That's why I always create my own wish list on Elfster that I use as a shopping guide. I set the list to private so no one else can see it, then I add items from anywhere on the web—even if my family members don't have it on their list.
Sharing a Christmas Wish List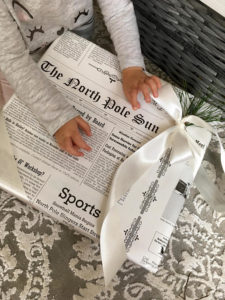 "Transformers XT Mega Set," I practically yelled into the phone. I was talking with my mother, trying to relay my son's Christmas list, and our connection was terrible.
"Transform her XT Mega Jet?" she said back, understandably confused. I sighed.
Back in the day, my kids either had to write out several wish lists and mail them out, or I would try to give the lists to our relatives over the phone. Both were tedious and led to errors. Luckily, things got easier once I started having my kids make their Christmas wish lists online.
On Elfster, wish lists can be shared almost any way you can think of. Email, text, Twitter, Facebook, Pinterest—if your mom only uses Pinterest or you have an emoji-obsessed uncle (hey, I feel for you), you can easily share your child's wish list in their preferred medium. Then, they can shop directly from the list via their computer or view it on their smart device when they visit the store.
You can also have people mark off items from your kids' wish list as they purchase them. All they have to do is "follow" the wish list. Other followers of the wish list will be able to see which items have been purchased, while your child, the creator of the wish list, won't be able to see. That way, they'll still be waking up to a pile of surprises on Christmas morning, while shopping becomes easier for the adults.
The Benefits of Using a Christmas Wish List Maker
Once we switched to making Christmas wish lists online with Elfster, the holiday season became so much less stressful. I have my kids' lists all in one place, we can add to them from any store on the web, and sharing with relatives is a breeze. Now I spend less time at the mall, and the communication problems that used to crop up when sharing their lists are non-existent, leading to a smoother, happier Christmas season.
These days, we use our online wish lists for other holidays, too. Birthday, anniversary, and graduation party shopping have never been simpler. The bonus is that the time we would have spent trying to juggle all our gift getting and list organizing can be spent where it matters most—with our friends and family.
Not sure what to get your kids for Christmas? Check out Elfster's Gift Guide for Kids. Share your favorite finds with us on Elfster's Facebook page, on Twitter @Elfster, and on Instagram @Elfstergram.

Justina H. loves creating things, whether it's sewing a dinosaur-themed quilt for a friend's baby or whipping up a healthy meal using seasonal ingredients. Her favorite gifts are always homemade, and her overly-stuffed craft closet and fabric collection are always threatening to take over her apartment. Her favorite Elfster feature is the
secret santa app
. When Justina's not busy planning her next quilt, chances are she's writing the day away, Facetiming her niece, or engaging in a battle of wills with her temperamental cat. Hit her up for creative ways to bring a DIY flair to all of your fabulous gifts and parties!

Latest posts by Justina H (see all)
Please follow and like us: