Be Our Guest! Bonjour to Imaginative Beauty and the Beast Disney Dinner Party Ideas
Be Our Guest! Bonjour to Imaginative Beauty and the Beast Disney Dinner Party Ideas
When I heard the opening arpeggio of that familiar piano tune and saw the dark, wistful castle again for the first time in years while sitting in a silent movie theater, I got tears in my eyes. The sheer beauty of the French Baroque styling, the gorgeous costumes, and, of course, the talents of Emma Watson make Disney's upcoming live-action retelling of Beauty and the Beast my "can't miss" movie of the season. I'm so excited I've watched the trailer online about a hundred times. In a row.
I'm not the only one of my friends who still obsesses over each new Disney release, animated or not, even as an adult. So, I decided to throw a dinner party for my fellow Disneyholics to celebrate the newest film. I took memories from the Be Our Guest restaurant at Walt Disney World (which I've treasured in dreams since my sixth birthday), as well as inspiration from the original and new films, creating a soiree to rival any Disney celebration, fictional or not.
So, come along—we've got a lot to do!
Say "Bonjour" at the Door
The best part about dining at Disney is that your experience begins immediately. From the moment you enter the restaurant's waiting area, you're immersed in a whole new world. The Be Our Guest lobby welcomes you with life-sized suits of armor, baroque decor, and waitstaff who give a cheerful, "Bonjour!" To emulate this warm welcome in your own home, create a sign for your front door to greet guests as soon as they arrive.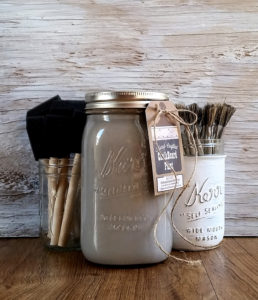 The Materials:
Blank chalkboard sign

Regular chalk

Chalk marker

Paintbrush
The How-To:
Search online for a calligraphy print of "Be Our Guest" or "Bonjour" that you particularly love. Print out the image scaled to the size of your chalkboard using regular printer paper and black ink.

Turn your image over and "color" the entire blank side with regular chalk in a thick layer, especially where you can see lettering. Tap the paper to shake off some of the excess then tape it, image side up, onto your chalkboard surface.

Using your unopened chalk marker, trace the outline of the lettering by pressing hard with the marker's end against the paper. This makes an imprint in chalk dust on your chalkboard. Don't worry about smudging with your hands as you trace—this is easily fixed later.

Remove your paper image to reveal the chalk dust imprint beneath. Trace and fill in the lettering directly on the chalkboard surface with your chalk marker.

Use a paintbrush to lightly brush away any chalk dust smudges (or even use a Q-Tip dipped in water if you need to make detailed adjustments). The chalk marker is semi-permanent so won't remove nearly as easily as the regular chalk dust.
You can get as crafty as you like here. Use hot glue to attach a red silk rose to your sign, or decorate with doodles of a chipped teacup and a hand mirror. You can hang your sign from bright gold ribbon, or lean it next to a warm, flickering lantern.
Your guests can be also be welcomed by their old friends Lumiere, Mrs. Potts, and the whole gang with a simple display. Arrange a candelabra, a china teapot, an old-timey feather duster, and a clock on your foyer table atop a rich-toned table runner to remind your guests of who, and what, met Belle when she first entered that enchanted castle.
Craft a Table Worthy of an Enchanted Castle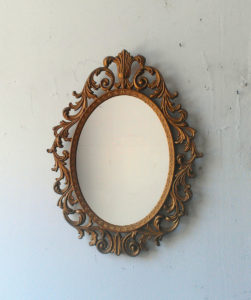 With a little bit of creativity, we can recreate some of the golden Baroque decor from the Beast's ballroom in our own homes. You can design a stunning centerpiece with a little bit of DIY magic to set the stage for your culinary cabaret.
Using Belle's hand mirror as inspiration, find a large, ornate mirror at a local thrift store and spray paint the frame gold. Once dry, center it on your table and arrange vintage-looking books and flickering candles on the mirror's surface.
To create your own enchanted rose for the center, buy a bell jar, often found at dollar stores, and secure the stem end of a red silk rose upright on the base with a generous dollop of hot glue. Scatter spare petals around the stem to help mask your "enchantment."
To further infuse your table with an elegant nod to classic icons of the film, pin silk roses to printed place cards for each table setting. If your dinner party guests enjoy floral fashion, you can go even further. Secure each rose to a hair pin or clip before sliding the card into place. Your guests will bring home a party favor they can wear long after the candles have died down.
The Disney Effect: Little Details Matter
If you've ever been to a Disney park, you know what it's like to step into the world of yesterday, tomorrow—and fantasy. You're surrounded by (nearly) hidden details that bring Disney to life right before your eyes. You can imbue your own party with sweet, memorable details as well.
If you want your guests to reminisce on the soup-slurping and cozy wintertime-reading-by-the-fire scenes, you'll want them to see something that wasn't there before. I'm talking about changing the weather for your dinner party, folks.
Create a gently falling snow effect by stringing cotton balls of different sizes on fishing line and hanging from the eve outside your dining room windows. Finish setting the perfect ambiance by also playing the score from Beauty and the Beast quietly in the background.
Send Guests Home with Fairy Tale Memories
Before your guests retire home to their own private West Wing bedrooms, have them sign a guestbook, titled "Be Our Guest," of course.
You can craft your own by laying open a vintage-looking scrapbook album and prompting your guests at the top of the page to let you know their favorite moment of the evening. Fill the remaining pages later with smiling memories of the evening (i.e. pictures), and your personal souvenir is complete. This will be a dinner party to remember, and it's nice to have a lasting memento of the occasion to look back on.
Hosting dinner parties brings so much joy to your friends, especially when they're themed around the (arguably) best Disney movie of all time. I consider hosting to be a gift I give my loved ones, wrapped up in beautiful memories, soundtrack singalongs, and happy laughter. It's a chance for us all to get dressed up and pretend we really do live in Belle's fairy tale world. That's an experience that I'll joyfully create again and again.
If you're looking for more dinner party ideas to bring imagination to your social circle, check out what the elves have been up to over on Pinterest. We're constantly dreaming up new ideas for party fun, so be sure to share your dinner party pics with us on our Facebook page, on Twitter @Elfster, or Instagram @Elfstergram.

Mandi S. is a 20-something artist and gift-giver extraordinaire who loves to cook delicious meals at home. When she's not traveling the globe exploring new cultures, she can be found under a cozy blanket with a rather large book in hand. She believes traditions are the spice of life. Mandi's also incredibly in love with her 95 pound lab puppy, Leben.
Please follow and like us: