Christmas Shopping Tips to Help Soothe Sensory Overload in Special Needs Kids
Christmas Shopping Tips to Help Soothe Sensory Overload in Special Needs Kids
Christmas music chimes through overhead speakers, brightly colored lights gleam in window displays, and vast aisles of decor offer an assortment of musical novelty toys all belting out carols like a dissonant choir. Rushed shoppers are out in droves, lined up at check-out counters. As their treasures beep across the scanners, I hear them chatting on cellphones, or yelling to a spouse to make a run for a forgotten item while they hold down a coveted place in line.
The sights and sounds of festive holiday shopping trips can overwhelm even the veteran shopper.  But, for my son and many others with special needs, it's sensory chaos. Navigating this over-stimulating environment as a parent with a sensitive child is not for the weak of heart, but since a strong offense is the best defense, here is my plan of attack to survive the holiday bustle with my little one in tow.
1. Make a Shopping List with Goals Appropriate for Your Child's Needs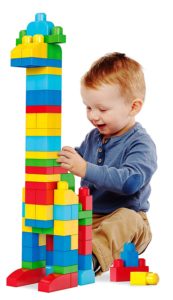 As the parent of a child on the Autism spectrum who struggles with sensory processing, shopping trips can vary from difficult to harrowing, even on our best days. But, I can help set my kid up for success by taking a little time to gameplan before we even leave the house. By understanding my child's needs and triggers, there are certain steps I can take to make the most of our shopping experience. For instance, I know my son can only handle about an hour of shopping, and a maximum of two stores, before his anxiety kicks in, so we keep our goal simple—a present for dad and one for his little brother.
We've also recently started asking our family members to make their Christmas wish lists online—it's a terrific way I can include my son in shopping by letting him help pick which wishes we set out to grant for our family and friends. Plus, everyone on our list gets a gift they're certain to love.
Once we've decided on gift ideas, I print out pictures of the gifts we're hunting for, whether it's a new pair of indoor/outdoor slippers, a tackle box, and a fleece hoodie for dad, or a few bath toys and a building block set for little brother.
Having a visual really helps my son to focus on the task at hand, and makes it more like a scavenger hunt as we make our way through the stores. My boy thrives with clear transitions in place, not left to wonder what is next. Having objectives clearly spelled out gives my son's busy mind the peace it needs to function amongst all the commotion of the bustling shops during the holiday season.
2. Manage the Variables in Your Control
Although it may seem simple enough, keeping to stores where my son is familiar with the layout helps tremendously in maintaining calm during a holiday shopping trip. Being familiar with where we find certain departments, or where the restrooms are located, keeps my boy feeling in control of his surroundings—loud dancing penguin decorations add enough extra stimulation, he doesn't need the added stress of navigating a new location.
Avoiding the busiest times of day, when holiday shopping mayhem is at its peak, also keeps my son from falling into a fight or flight mode. The majority of people tend to hit the stores from noon to 4pm weekdays and from noon to 6pm on the weekends, so shopping first thing in the morning or right after an early dinner means less foot traffic and noise. Every choice I make to control the number of potential triggers while out seeking Christmas gems helps to make the trip more enjoyable and safe for everyone involved.
3. Plan and Practice with Kids at Home
Before we even load up the car to get going, I take a few minutes to discuss our list and shopping plan with my son. Spending this time going over the items we're searching for, and the order of our destinations, helps act as a transition for him, so he's ready to face the tasks ahead. With the holiday crowds being a bit more to contend with than the norm, we may even act out a couple instances that might occur (such as people bumping into our cart or cutting in front of us in line) to offer suggestions as to how we can handle the situation, should it arise.
Offering signals, such as a tug on a coat sleeve or a code word to say when my son is feeling uncomfortable, overwhelmed, or even unsafe, gives him the tools he needs to feel a sense of order amongst the pandemonium of Christmas shopping. These practice runs can be invaluable to him when he is nearing a neurologically overloaded state and would not otherwise know how to communicate his feelings in the moment.
And, while we plan, we provide some extra motivation by having a reward for helping complete our shopping goals. We also come up with planned "pit stops" at some favorite store sections, such as the book department for my avid reader or choosing a fun pack of stickers in the crafting aisle, to give extra incentive to finish out the shopping trip with a smile.
4. Provide a Means to Recenter and Refocus When Senses Run High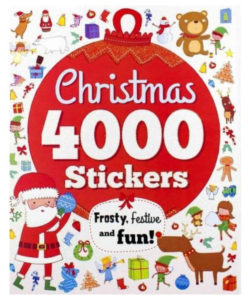 Holiday shopping can cause a plethora of signals in my child's brain that he can't effectively process all at once—the sights, sounds, and scents surrounding him can cause a sensory traffic-jam that makes him want to just shut down. Sometimes, finding a bench near the back of a store to munch a quick treat, and cuddle a lovie from home, can act as a reset button when he's nearing a melting point.
Fuel for the trip is a good idea in general, so having had a healthy meal before going shopping and keeping a snack handy keeps blood sugars balanced and serves as a positive distraction. Granola or protein bars are my son's go-to snack of choice and are portable energy boosts for those need-a-break moments.
During our quiet pause for a snack is a perfect time to give him praise for all we've accomplished. Positive reinforcement is so important in children with sensory processing disorders since they are extremely prone to anxiety and depression when trying to work through hyperstimulation. To combat these negative feelings, we make sure our son knows just how proud of him we are, and that we realize the great effort he is making to help with our Christmas shopping. Our vote of confidence in him can really support him through this challenging task.
5. Get Away From Sensory Chaos and Go Digital If All Else Fails
Even the best-laid plans often go awry, and that's okay. I can't predict how each day will unfold, nor can I always guess exactly how an ever-changing environment will impact my son. Bearing this in mind, I always step out with the mindset that if it all gets to be too much for my child, I can arrange to shop alone at a later date.
When the hustle and bustle of holiday shopping is more than my little man can handle, I couldn't be more grateful for the awesome resource of online shopping! Being able to sit at home with my son at ease, and feeling included in the decision making as he scrolls through gift options, makes my heart sing. Utilizing the wish lists we had our family and friends make online, we have the perfect gift for each person on our list, right at our fingertips. We can finish our shopping without fighting through crowds or risking hyperstimulation for my son.
One thing is certain, whether we prepare and then brave the Christmas rush, or we use the helpful tools available to us online, our whole family can get in on the fun of holiday shopping, without sensory overload, when we do a bit of careful planning and preparation.
Want to help your kids set up their own holiday wish lists and find wonderful ways to get your whole family in on the Christmas shopping this year? The elves are at your service! Check out our tutorials on YouTube to get you started with ease, and take advantage of the many ideas shared on Facebook, Instagram @Elfstergram, and Twitter @Elfster this holiday season!

Jeni is a music-loving, crafty boy mom of 2. When she's not crawling on the floor after her toddler, she can be found DIY-ing up a storm, coffee cup in hand—there's always a reason to party in her world.
Please follow and like us: