The Cutest Cakes in the World!
The Cutest Cakes in the World!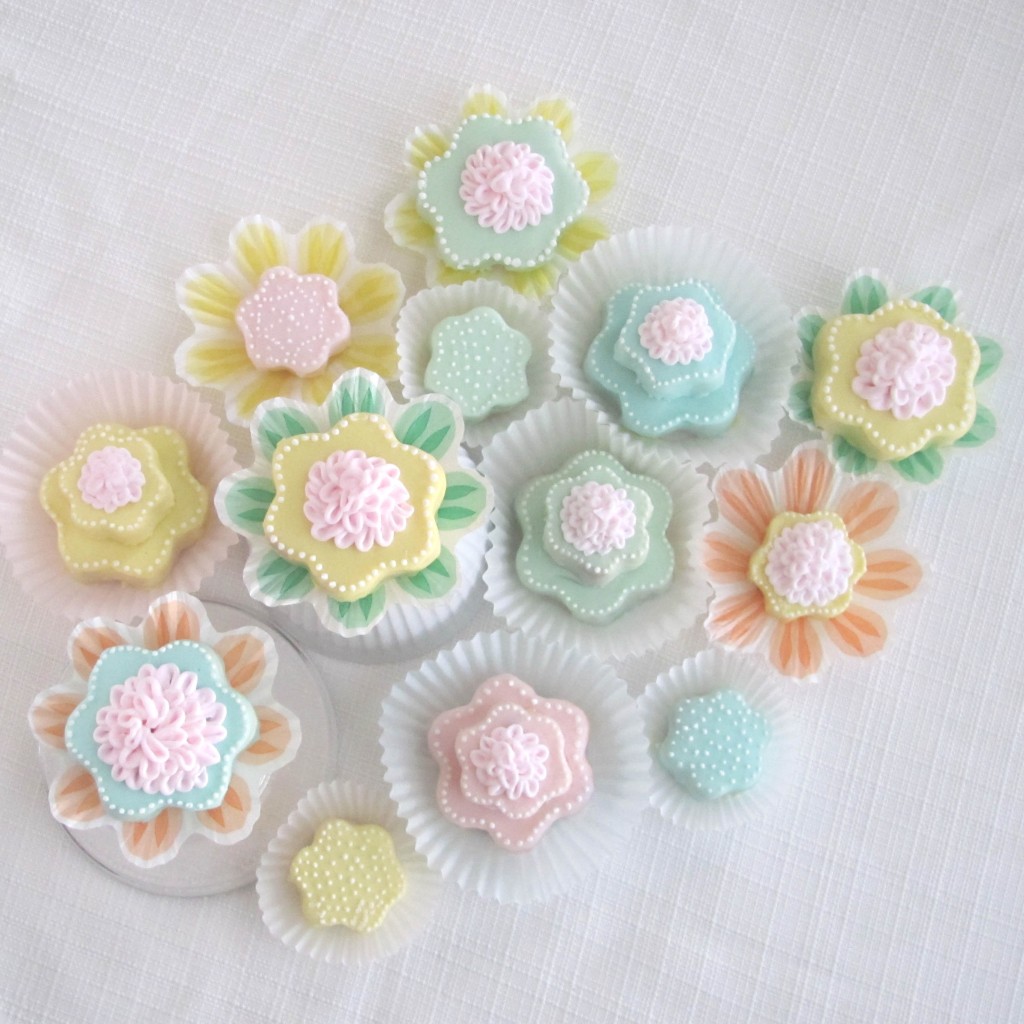 Photo courtesy of Baker's Royale
What says Springtime better than flower cakes in pastel colors? Bring them to an Easter party, a picnic, or to the office for a reminder of new grass and sprouting buds! Baker's Royale has a whole list of tips and tricks on how to make these mini masterpieces, for both the die-hard baker or the novice who needs a few shortcuts (Sara Lee to the rescue!)
Photo and recipe courtesy of Picky Palette
For an even easier treat, these fudge-dipped Oreos take two minutes to make but will please both the eyes and the sweet tooth!
Ingredients
Bag of Oreo Cookies
Bag of Wilton White Candy Melts (I found mine at Michaels)
Food Decorating Paste or Food Coloring (red, yellow, blue and green)
White nonpareils Sprinkles
Instructions
Melt candy according to package directions until smooth.
Divide white chocolate into 4 separate bowls then add paste or food coloring until desired color is reached.  Start with just a tiny drop so you get pastels 
Dip tops of oreos in chocolate.  Use spoon to spread evenly.
Sprinkle with sprinkles then place onto foil, parchment or wax paper to dry. Serve room temperature or chilled, Enjoy!!
And since you have the dipping fudge and sprinkles handy, the possibilities are endless! These peeps from Jun Belen just beg to be invited to your next party!
Please follow and like us: