Come on, Barbie, let's go party! The Barbie: The Movie hits theaters this month and the excitement is totally Ken-tagious! We elves are tickled PINK over the supersized sensation of the summer, so we've rounded up the best Barbie movie-inspired gifts to celebrate the iconic doll as she takes over the big screen to prove you can be anything!
💝 Elf-Picked Barbie Movie Gifts
From creative collabs to all things Barbiecore, our Barbie gift guide has options galore! Give 'em as gifts or add 'em to your own Elfster Wishlist to get great gifts you'll adore.
Gift: The Mini Weekender in Barbie Pink
Pack your bags for your next Real World adventure! This bag is a traveler's dream – plenty of space for an overnight trip or a weekend getaway. It even features a separate bottom compartment, perfect for shoes!
Gift: Barbie x Dragon Glassware Wine Glasses
Bring Barbie into your own Dreamhome with this cute collab from Dragon Glassware! These adorbs wine glasses are designed to impress, featuring iconic Barbie style in pink and magenta.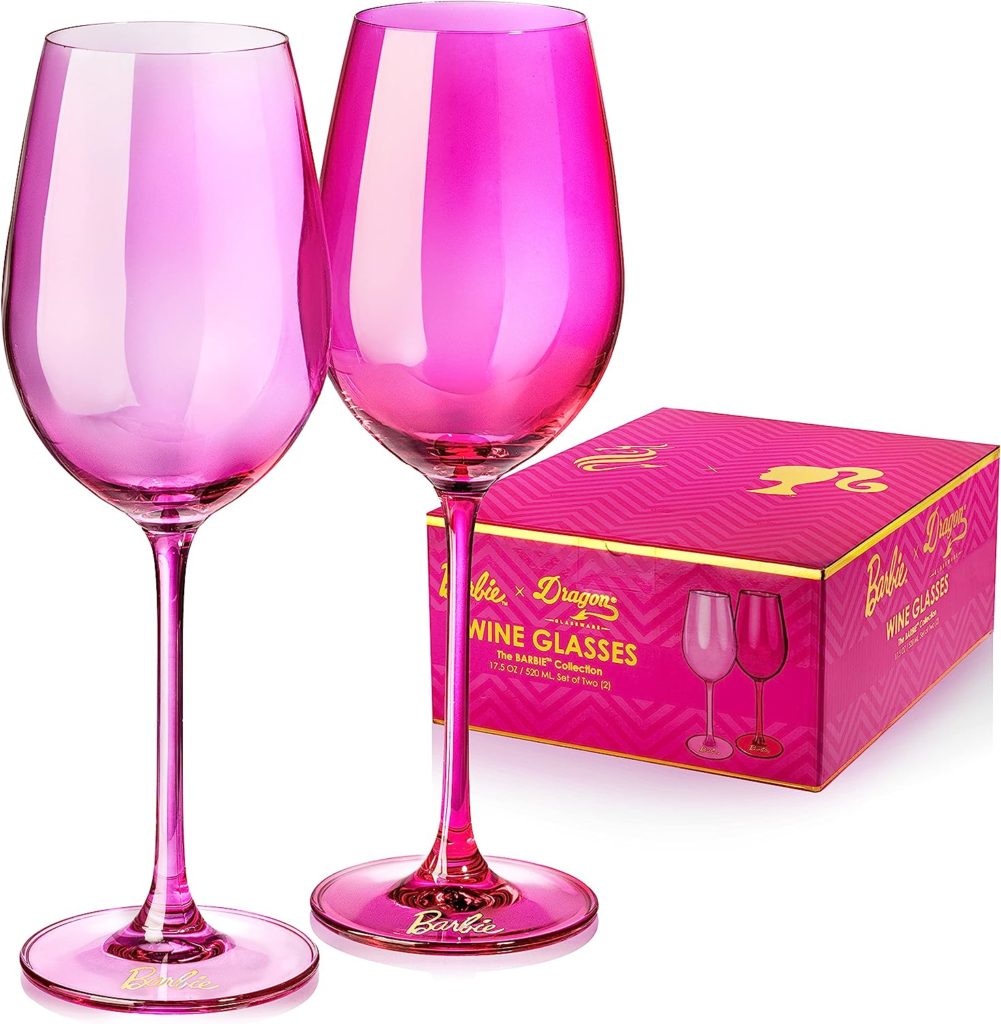 Gift: "Come on, Barbie, Let's Go Party" T-Shirt
If you're a Barbie girl in the Barbie world, you NEED this shirt! Life in plastic, it's fantastic!
Gift: Barbie x Swoon Pink Lemonade
Cool off on the hot days of summer with this limited-edition zero-sugar Barbie pink lemonade from Swoon. Through this collab, the brand will donate 10% of lemonade sales to Mattel's Dream Gap Project, which empowers young girls to dream big and defy gender inequality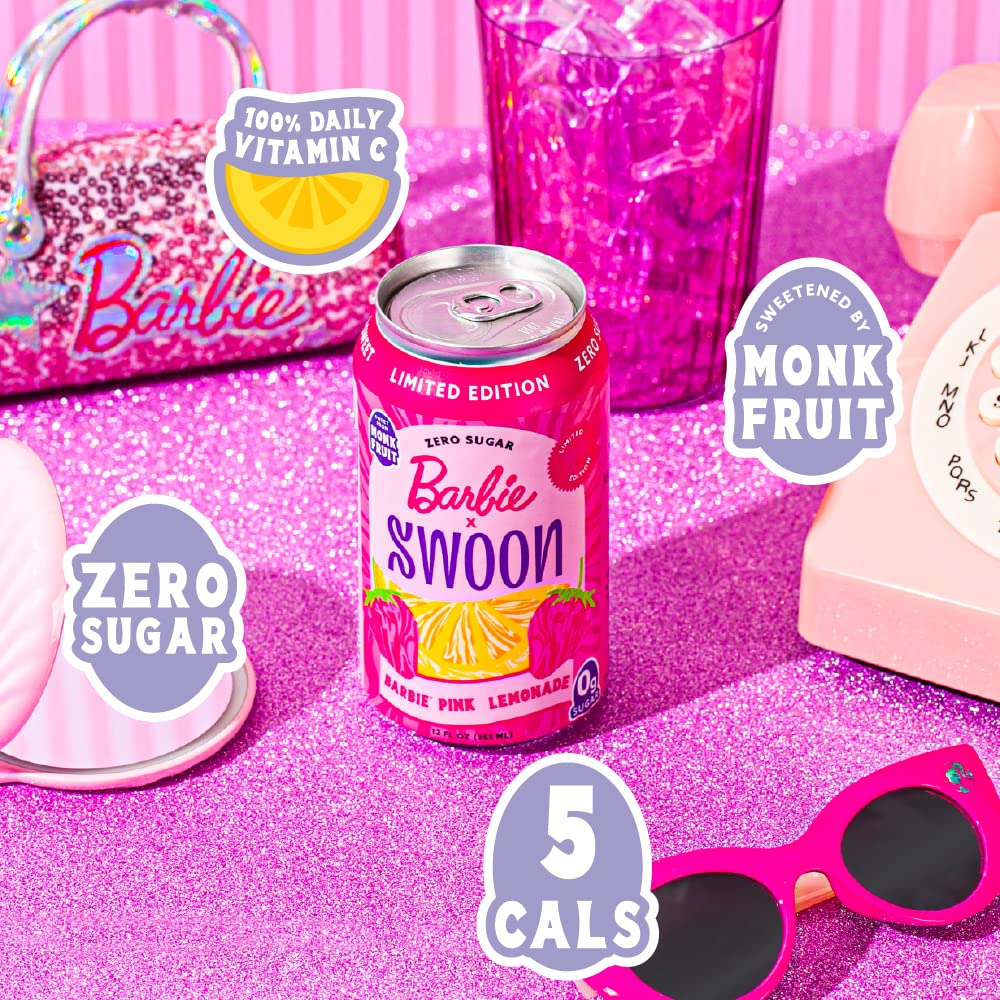 Gift: FUNBOY x Barbie Speed Boat Inflatable Pool Float
All aboard for summer pool cruising on this pink Barbie speed boat! This limited-edition collab with FUNBOY is straight outta Barbie Land!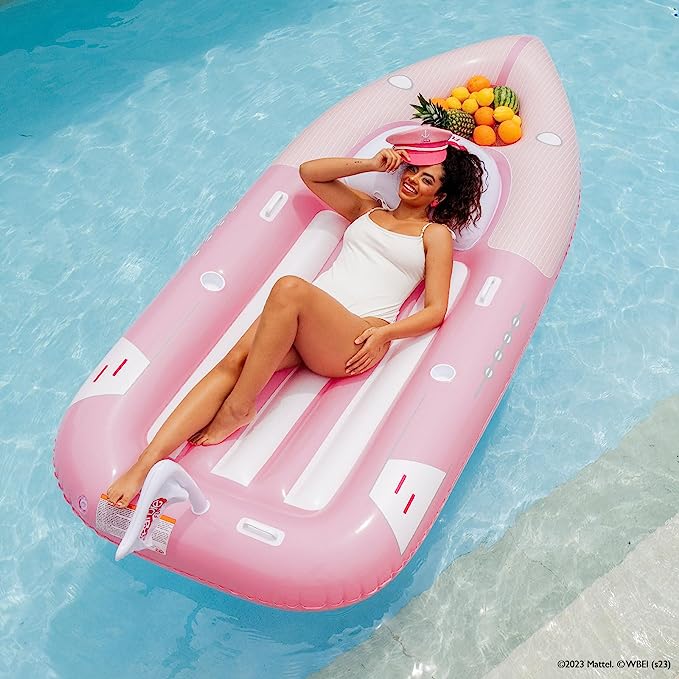 Gift: Barbie Butter x Truly Whipped Body Butter
Inspired by your favorite Malibu babe, this whipped body butter will have you feeling fabulous! Formulated with acai berries, matcha and plant-based collagen boosters, Truly Beauty's cruelty-free, vegan Barbie Butter will leave your skin feeling soft and smelling scrumptious.
Gift: Barbie Cozzzy Crocs
Hey Barbie Girls, time to get cute and cozzzy! Lined with electric pink fuzz and loaded with six iconic Barbie Jibbitz charms, you'll be styling all year long!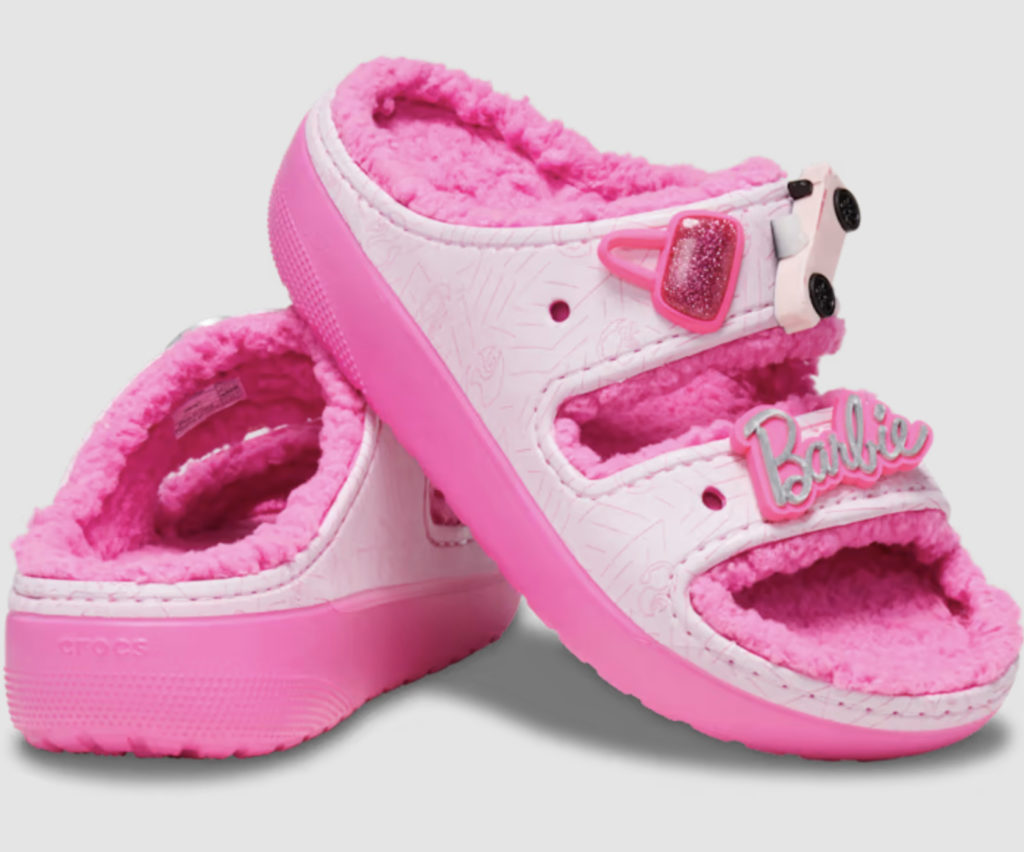 Gift: Pearly Knotted Headband
Bring on the Barbie bling! This glamorous hot pink and pearl headband is a total show stopper. It's the perfect accessory to top off your Barbie look.
Gift: CHI x Barbie On The Go Travel Kit
Take the glam show on the road with a travel kit perfect for touch-ups and on-the-go hair styling. This CHI x Barbie collab includes a ¾" travel flat iron, travel hair dryer and Barbie travel case.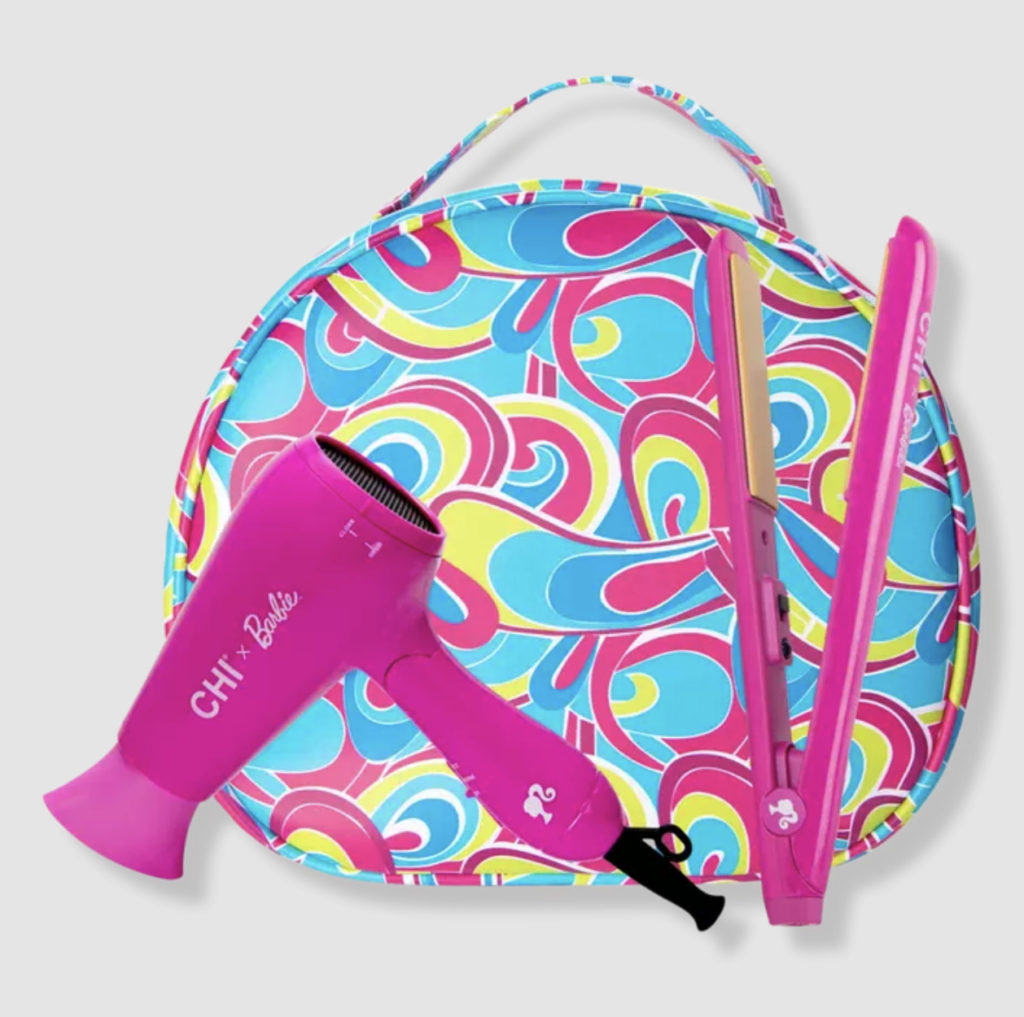 Gift: "Did You Bring Your Rollerblades?" T-Shirt
Ken: "I literally go nowhere without them!" 😂
Looking for More Barbie Inspo?
Explore our curated Barbie Gift Guide for more gifts sure to make your summer sizzle. Add these gifts to your own Elfster Wishlist – it's an easy and polite way to let everyone know what you really want that's perfect for birthdays too! Wanna share your love of Barbie with your fave friends? Start a Barbie Themed Secret Santa to give and get gifts that'll have you seeing pink!
Connect with Elfster for gifts, giveaways, and great news on Facebook and Instagram for more ideas that are sure to heat up your summer.
Elfster may receive a small commission for any clicks or purchases made on an affiliate website using links on our site.