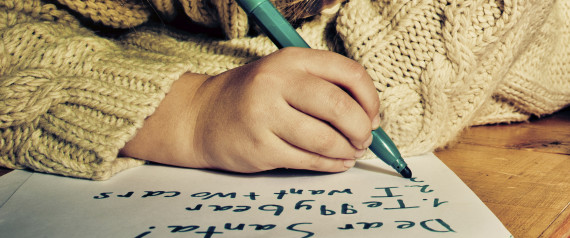 Holiday Alert — Christmas is less than 90 days away! It's time to get wishing…
We all know how time flies, so it's never too early to start planning with Elfster. What are the top picks for your little ones this year? Have they made any special wishes? Avoid the frequent phone calls from loved ones who just don't know what the kids are into this year or what they already have. Keep it organized and let them know just what your kids are wishing for by easily creating an Elfster wish list or an Elfster account for everyone in the family to share with family and friends. (An Elfster wish list is great for birthdays, too!)
Need help getting started? Elfster can help. Check out these great video tutorials to make the job quick and easy—and FREE. Best of all, you'll be the "holiday hero" and the kids will be all smiles when they get just what they've always wanted!
Make A Wish List For A Child
A quick and easy option is to simply create an Elfster Wish List for each child.
1. Simply click on the "new wishlist" button from your Elfster home page.
2. Title the list with the name of the child.
3. Then add wishes to the list. People you share groups with, or are following you,
will be able to see the wishes for the child as well as your own wishes.
Create An Elfster Account For A Child
If you'd like to enjoy all the benefits of a full account for the child (such as adding their adorable photo to their wish list page), it's just as easy. Best of all it's totally FREE for as many profiles as you need.
1. Click on the down arrow from the top right hand side of your home page.
2. Select "create child account".
3. Set up username and password for the new account.
4. From the down arrow, select the name of the new account and begin adding wishes there.
Don't forget to keep your own Elfster wish list up-to-date with great ideas for your holiday must-haves. If you're looking for a great way to share the season with the ones you love, organize a gift exchange with friends and family. Elfster is the Web's top-rated online Secret Santa generator and our gift exchanges are a great (and free!) way to connect, no matter what the occasion. Need help? You can reach us via Facebook here. Tweet us @elfster or catch us on Instagram at @elfster.
If you have any questions, or need help getting your accounts set up, you can contact us at help@elfster.com.
Wish. Gift. Shop. Share.