Happy Birthday, Loveable Leo – let's hear your roaaaar! Always the life of the party and celebrating your summer birthdays July 23 – August 22, it's time to take center stage! Born with a heart of gold and ruled by the sun, your spirited fire sign shines in both friendships and romance with your enthusiasm, natural warmth and loyalty.
🦁 Elf-Picked Leo Zodiac Gifts
Check out the purr-fect Leo zodiac gifts that speak to your sign's key traits. They're as bright and sunny as the fiery planet that rules you!
Key Trait: Heart of Gold
Gift: Tiny Gold Heart Necklace
Loveable Leos have some of the biggest hearts in the zodiac, always going ALL IN on kindness and generosity. This dainty minimalist necklace truly represents your heart of gold and the goodness you radiate.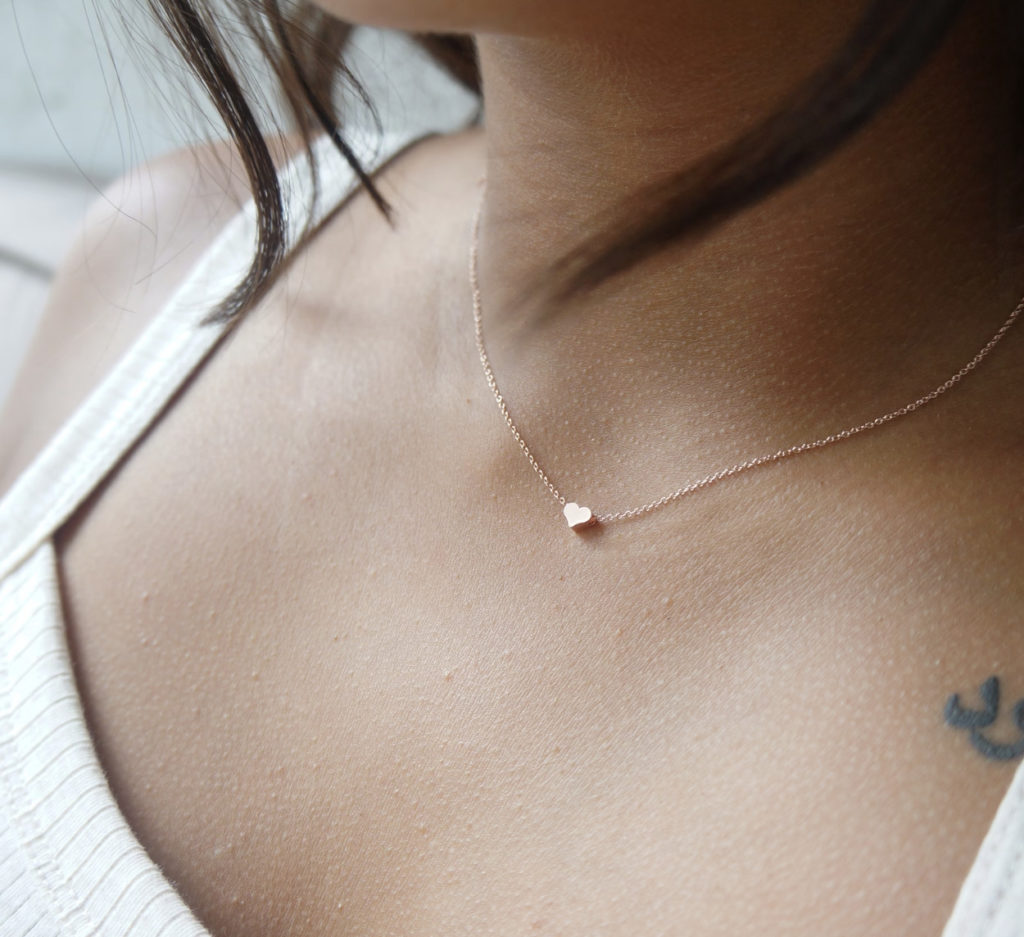 Key Trait: Humorous & Entertaining
Gift: Funny Leo Candle
Leo's agenda: make people laugh! As a natural performer, you love the attention that your fiery wit brings. Here's a fun reminder that you're the star of the show!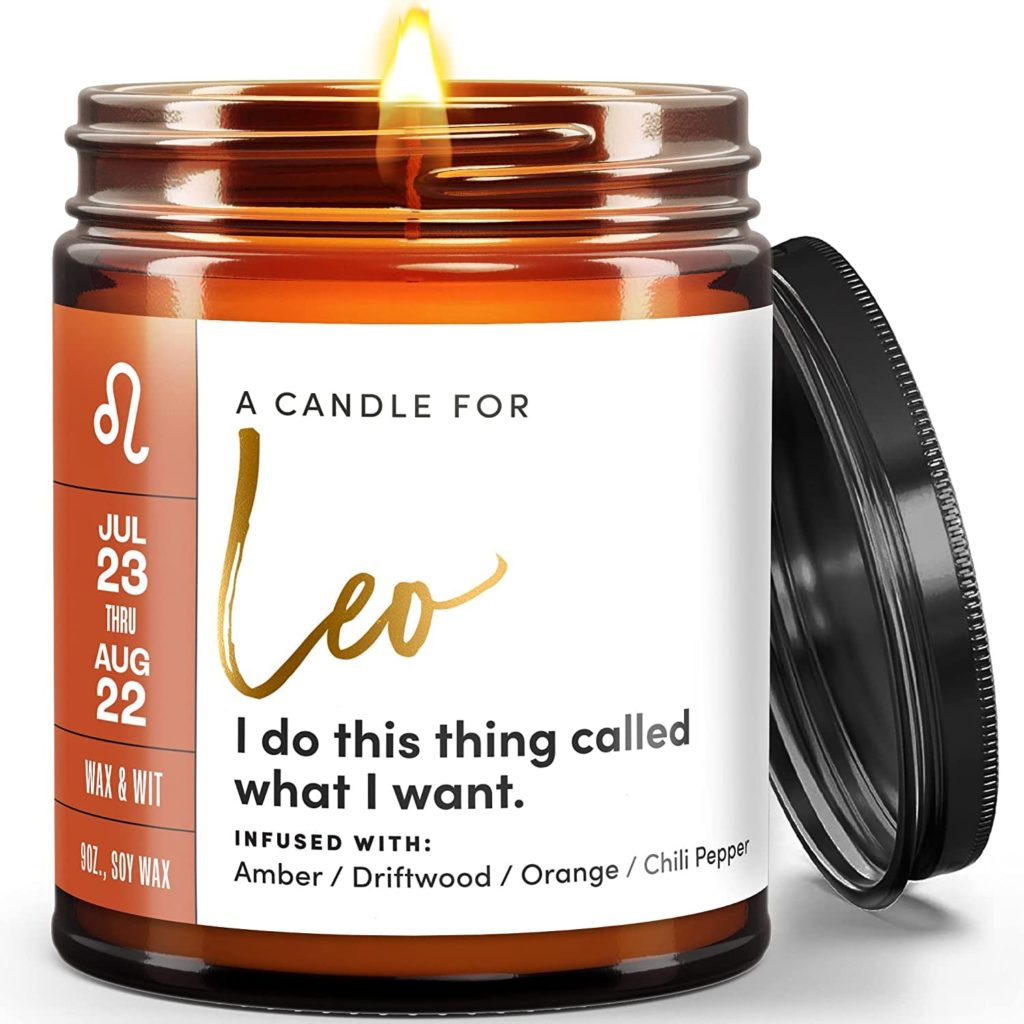 Key Trait: Creative & Artistic
Gift: Leo Modern Cross Stitch Pattern
Leos rule when it comes to artistic expression! Level up your own creative game with an artsy, modern twist on a traditional folk art craft in vibrant shades to match your bold zodiac sign.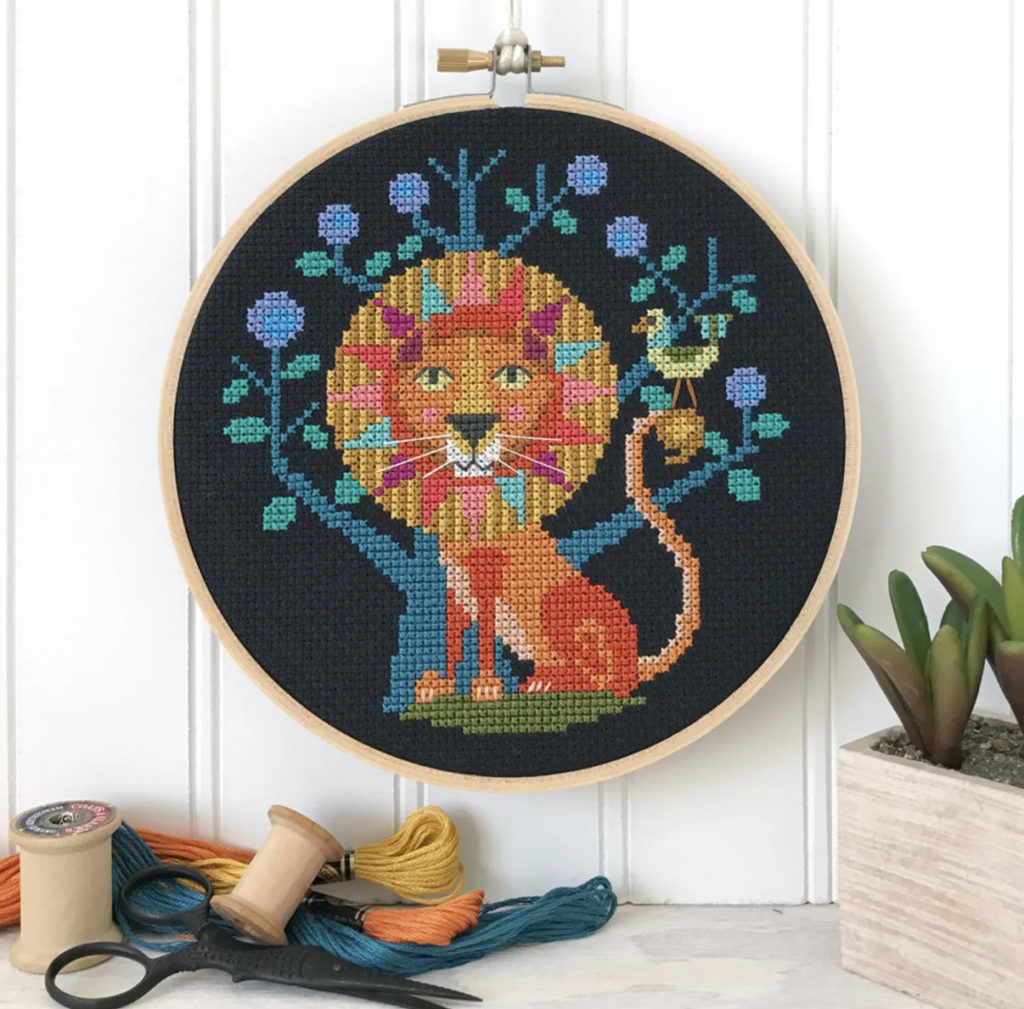 Key Trait: Cheerful & Bold
Gift: Statement Earrings
Go bold or go home! Leo personalities are flamboyant, favor indie labels and look great in bold colors. These one-of-a-kind iridescent Leo earrings are the perfect statement piece for your next grand entrance.
Key Trait: Life of the Party
Gift: Bluetooth Karaoke Mic
Never to be upstaged, Leo is the life of every party – aka the loudest in the karaoke crowd. You'll love this cute & portable bluetooth karaoke mic to take the show on the road.

Key Trait: Natural Leader
Gift: 'Call The Shots' Sunglasses
Just like the earth revolves around the Sun, so does the world revolve around Leos. You'll be 'calling the shots' in these spicy cat-eye sunnies with a design perfectly reflecting your fearless personality.
Key Trait: Confident
Gift: Bossy Cosmetics Vegan Lip Gloss – Outspoken
Leo's power color: Orange. Highlight your confident vibes with a bold lip shade that speaks the truth – Outspoken! As a generous sign, you'll also love to support Bossy, a brand that gives back to non-profit organizations that advance human rights of women and girls around the world.
Key Trait: Vibrant Energy
Gift: Retro Roller Skates
Leos love to bring cheer & sparkle wherever they go, so chances are, you're into activities to match those high-energy vibes! These retro skates will pair perfectly with your passion for playful dance beats, too!
Key Trait: Passionate
Gift: Leo Affirmation Cards
As a fire sign, Leos have BIG passion. Symbolized by the courageous Lion, you are bold and unapologetic. These healing affirmations will channel your regal energy to help you fuel your powerful Leo nature.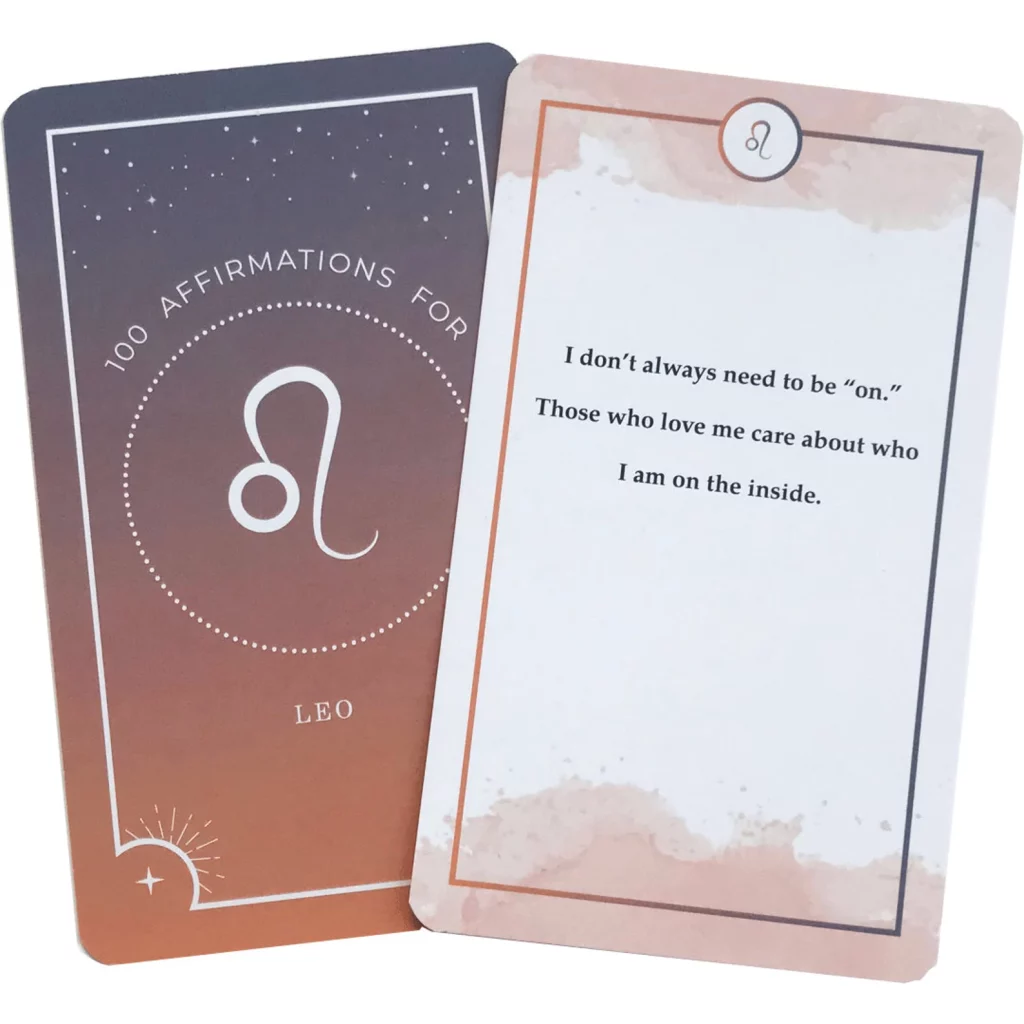 Looking for More Leo Zodiac Gifts?
Calling all Astrology Lovers! Check out our Zodiac gifts for every sign to give as a gift or add to your Wishlist!
Connect with Elfster for gifts, giveaways, and great news on Facebook and Instagram.
Elfster may receive a small commission for any clicks or purchases made on an affiliate website using links on our site.