Hey Scorpio! It's time to celebrate YOU! As some of the most empathetic, intuitive, loyal and passionate people in the Zodiac, it's no surprise you're into gifts as energy-charged as you. Born in the heart of spooky season – October 23 and November 22 – your obsession with all things mysterious is what makes you one of the most interesting signs.
Explore some bold picks below from our Scorpio Gift Guide to add to your Wishlist. Each gift represents a key trait, so you'll learn more about your sign along the way. Because whatever you're into, you're probably really into it.
🦂 9 Elf-Picked Gifts for Scorpios
Key Trait: Intuitive
Gift: Mystic Mondays Tarot: A Deck for the Modern Mystic
Scorpios have the ability to know or understand things without any physical proof, which is why this Tarot Deck is perfect for connecting to your intuition.
Key Trait: Passionate
Gift: Scorpio Season Eye & Lip Palette
You're never shy about showing off your passionate side, so you'll LOVE this sexy palette and lip set features shades like That's Deep, Burning Passion, Mystery and Secrets Secrets. That Sting Lip Gloss completes the sexy look in a perfect moody plum.
Scorpio Season Eye & Lip Palette | Colourpop, $16
Key Trait: Brave
Gift: Carnelian Gemstone Ring
Never afraid to make a bold statement with some bling, Scorpios aren't afraid to be daring. The Carnelian gemstone is believed to increase vitality and energy, promote courage and enthusiasm and protect against negative emotions.
Key Trait: Brave
Gift: Funny Scorpio Candle
Ruled by Mars, Scorpios are determined, energetic and persistent when it comes to pursuing their passions. This funny candle will lighten up your often intense vibes.
Key Trait: Loyal
Gift: 'We're Not Really Strangers' Card Game
Scorpios are incredibly loyal and attuned to what their loved ones need and desire. This interactive card game will empower meaningful connections that you will cherish.
Key Trait: Intuitive
Gift: The Astrology Journal: A Celestial Guide to Recording Your Cosmic Journey
As water signs, Scorpios are intuitive and clairvoyant – this celestial astrology journal will help you on your cosmic journey.
Key Trait: Powerful
Gift: Scorpio Zodiac Blanket
Crafted just for Scorpio, this statement blanket or wall decor will surround you in bold and strong imagery to match your equally powerful personality.
Key Trait: Resourceful
Gift: 5-in-1 Tool Pen
As a one of the most resourceful signs, you're always on the hunt for creative solutions. This 5-in-1 Tool Pen keeps problem-solving gadgets – a screwdriver, capacitive touch stylus for smart devices, an integrated bubble level, ruler and pen – always within reach.
Key Trait: Problem-Solver
Gift: Magic Society Zodiac Journal
Power up your problem-solving skills with this colorful Magic Society Scorpio Zodiac Journal where you can keep track of your problems and focus on conclusions for clarity. This notebook will fit your Scorpio vibe perfectly.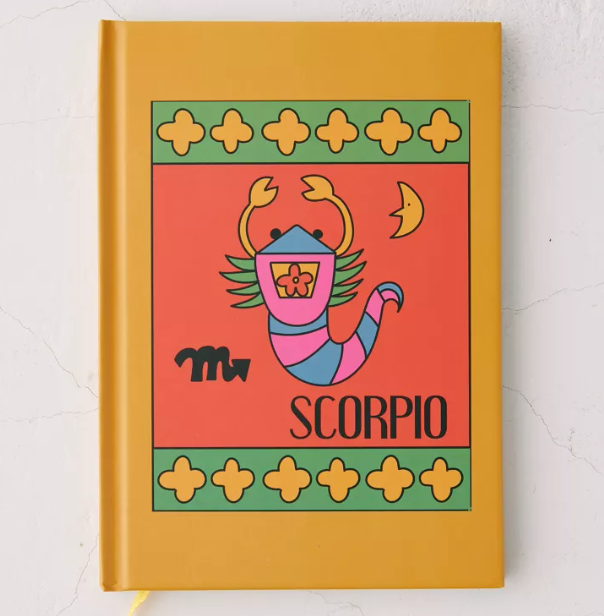 Looking for More Scorpio Gifts?
Explore our Scorpio Gift Guide to find the perfect gift ideas packed with Scorpio passion. Add these gifts to your own Elfster wishlist to be sure you'll get what you really want.
Calling all Astrology Lovers! Check out our Zodiac gifts for every sign to give as a gift or add to your wishlist!
Elfster may receive a small commission for any clicks or purchases made on an affiliate website using links on our site.
Need help? You can reach us via Facebook here , Tweet us @Elfster or follow us on Instagram at @Elfster.