The generosity of Virgo lasts all year, and now it's time to spoil them back!
Born from August 23 to September 22, these analytical earth signs are known for their precision, care and attention to detail. It's true that Virgos have discerning taste, but lucky for you, our Virgo gift guide will help you pick out the perfect gift to spoil even the pickiest Virgo. And Virgos, these gifts are a perfect addition to your own Elfster wishlist — it's an easy and polite way to let everyone know what you really want!
11 Practically Perfect Gifts For Virgo
Key Trait: Practical
Gift: Earth Tone Nail Polish
As a practical Earth Sign, Virgo is one of the most frugal signs of the zodiac, but still loves a "polished" look. So when it comes to their low-key approach to beauty, a DIY mani with this cozy cinnamon brown nail polish has the just right amount of sweet and spicy.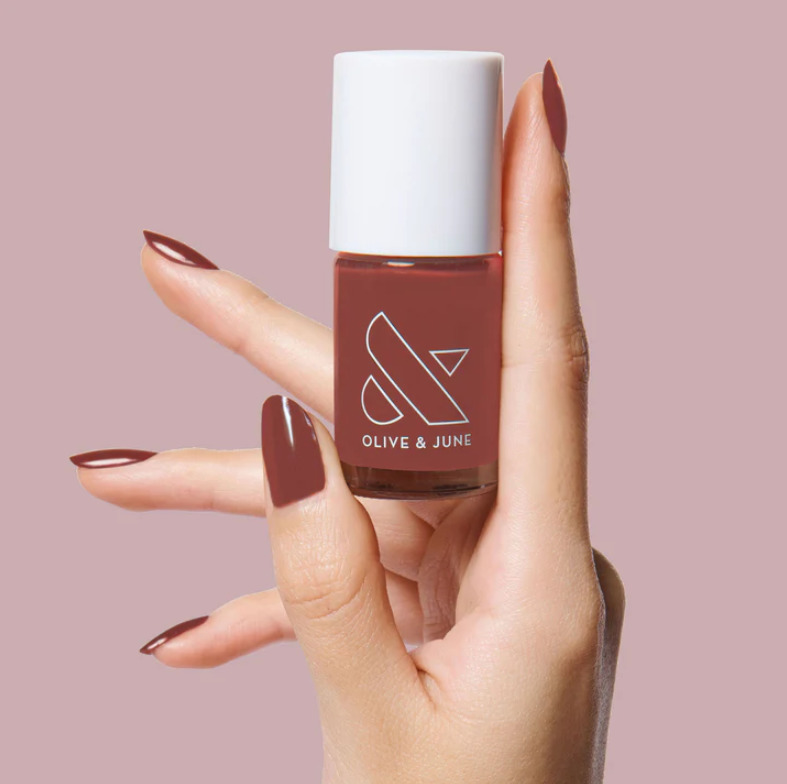 Key Trait: Loyal
Gift: Instax Square Camera
Virgos are the most loyal friend you can wish for and would adore a gift to preserve precious memories with their besties. Gift them an instant camera to capture snap shots of their favorite people living their best moments.
Key Trait: Kind
Gift: Kindness Matters Wall Art
Ruled by Mercury, Virgos show kindness and compassion through words and good deeds. As one of the sweetest signs of the zodiac, show them you appreciate their gentle nature with motivational wall art, cause kindness matters!
Key Trait: Organized
Gift: Stylish Storage
Nothing satisfies Virgos like seeing things neatly set in their place! The clean lines of these water hyacinth storage baskets made from renewable materials will take their organization game to new heights!
Key Trait: Practically Perfect
Gift: 'Very Virgo' Lip & Eye Palette
Virgos love a clean, fresh and flawless look when it comes to enhancing their natural beauty! The Like a Virgo Palette features shades To The Tee, Perfection, Details Details and Workhorse. Complete the Virgo look with The Fixer Lip Gloss in deep rose with silver pinpoints.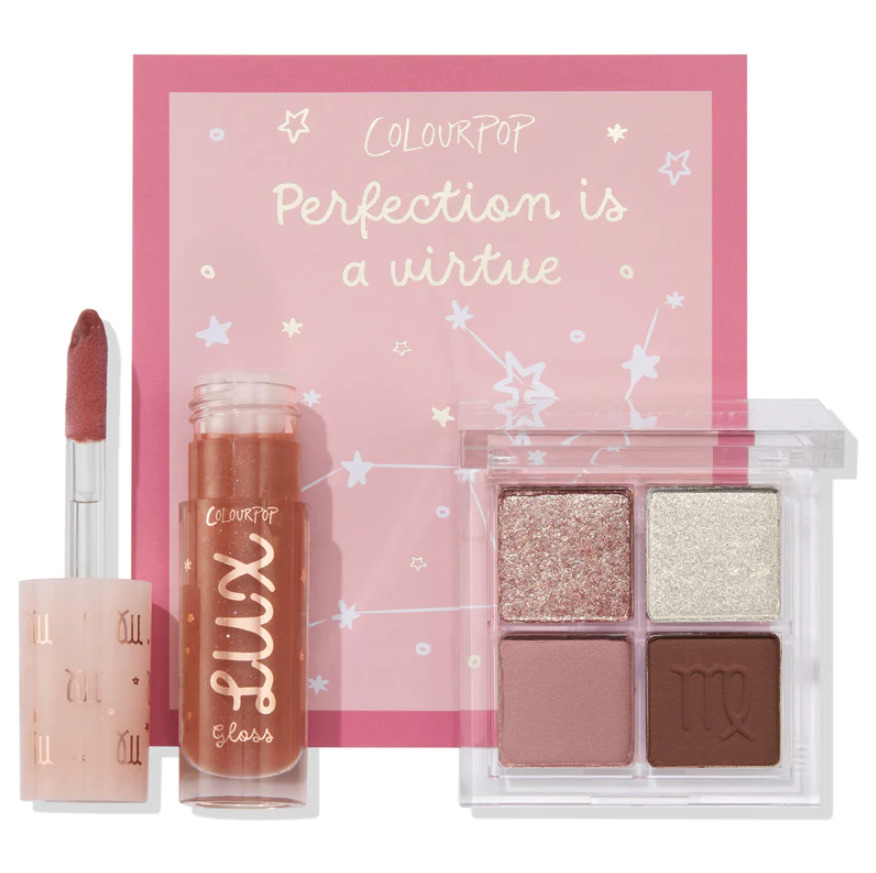 'Very Virgo' Lip & Eye Set | Colourpop, $16
Key Trait: Down to Earth
Gift: Organic Hand Soap
As an Earthly sign, Virgos are grounded and care deeply for the Earth. This beautifully-scented, all-natural bar of soap inspired by the flower, color, crystal and herb (which also speaks to their love of cleanliness) makes it a perfect indulgence. Plus, every bar is handmade with vegan, all-natural ingredients and essential oils.
Key Trait: Creative Communicator
Gift: Embroidered Virgo Journal
Creative Virgos love to express themselves through the written word and this chic journal features dots for bullet journaling to help keep them stay on track with reminders, to-do lists and even a bit of brainstorming.
Key Trait: Hardworking
Gift: Yoga Mat
Smart, hardworking Virgo needs to take time for self-care! Help them return to their roots and encourage relaxation with a yoga mat perfect for their practice.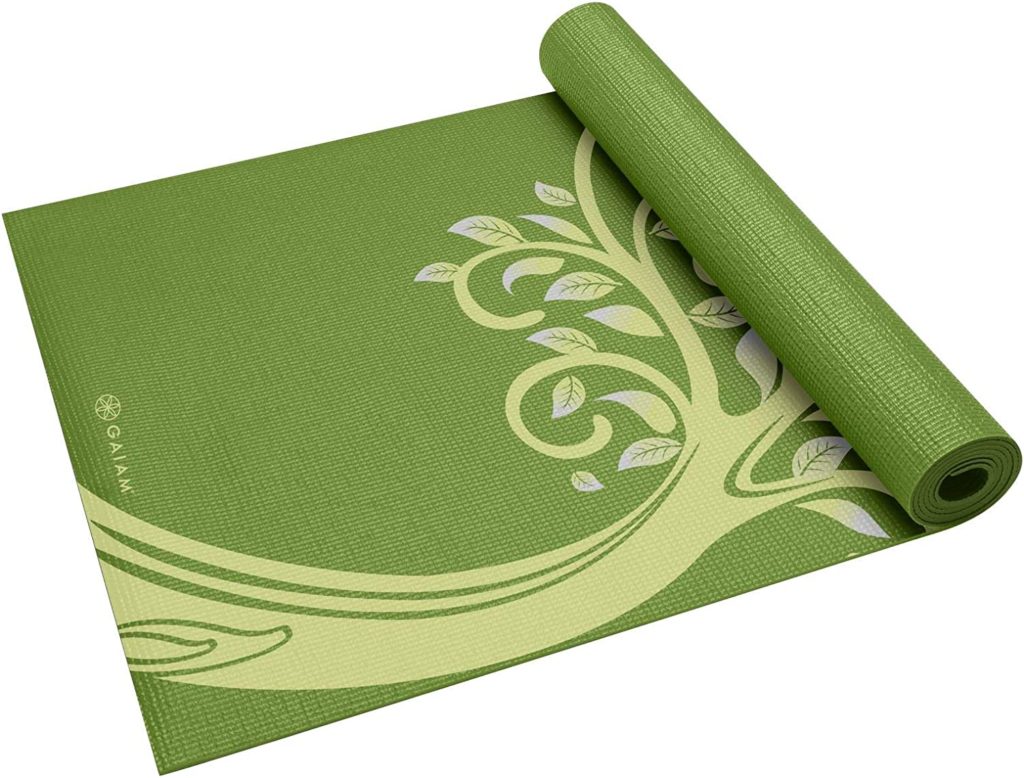 Key Trait: Nature Lover
Gift: National Park Journal
Nature-loving Virgo can't wait to enjoy time in the great outdoors and in all likelihood, they're nuts for the National Parks. Inspire their next National Park adventure with a simple, meaningful journal to record where they've been and spark some inspo on where they'll head next!
Key Trait: Health Conscious
Gift: Portable Smoothie Blender
Virgos are very health conscious and sensitive to what's happening in their body. This portable blender will give them just the nutrients they need in a smoothie, even on the go. They are USB rechargeable and the petite size makes it the perfect blender to stay healthy at home, in the office or out on an adventure.
Key Trait: Detail-Oriented
Gift: Desktop Vacuum
Detail-oriented Virgos are always on high dirt-alert. So when it comes to things being out of place or dirty, they will obsess about it until it's neat and tidy. This USB-charged portable desk vacuum cleaner will get in all their nooks and crannies, giving peace of mind to any neat freak Virgo.
Looking for More Gifts for Virgo?
Virgos prefer simplistic and practical gifts over extravagant indulgences. They are down-to-earth, creative and inquisitive earth signs who will always appreciate a thoughtful gift. You'll find many practical gifts any Virgo could wish for in our Virgo Gift Guide.
Explore our Trending Gifts Guides to find the perfect picks with Virgo Vibes! And Virgos: these gifts are a perfect addition to your own Elfster wishlist to be sure you get what you really want.
Elfster may receive a small commission for any clicks or purchases made on an affiliate website using links on our site.
Need help? You can reach us via Facebook here. Tweet us @Elfster or catch us on Instagram at @Elfster.