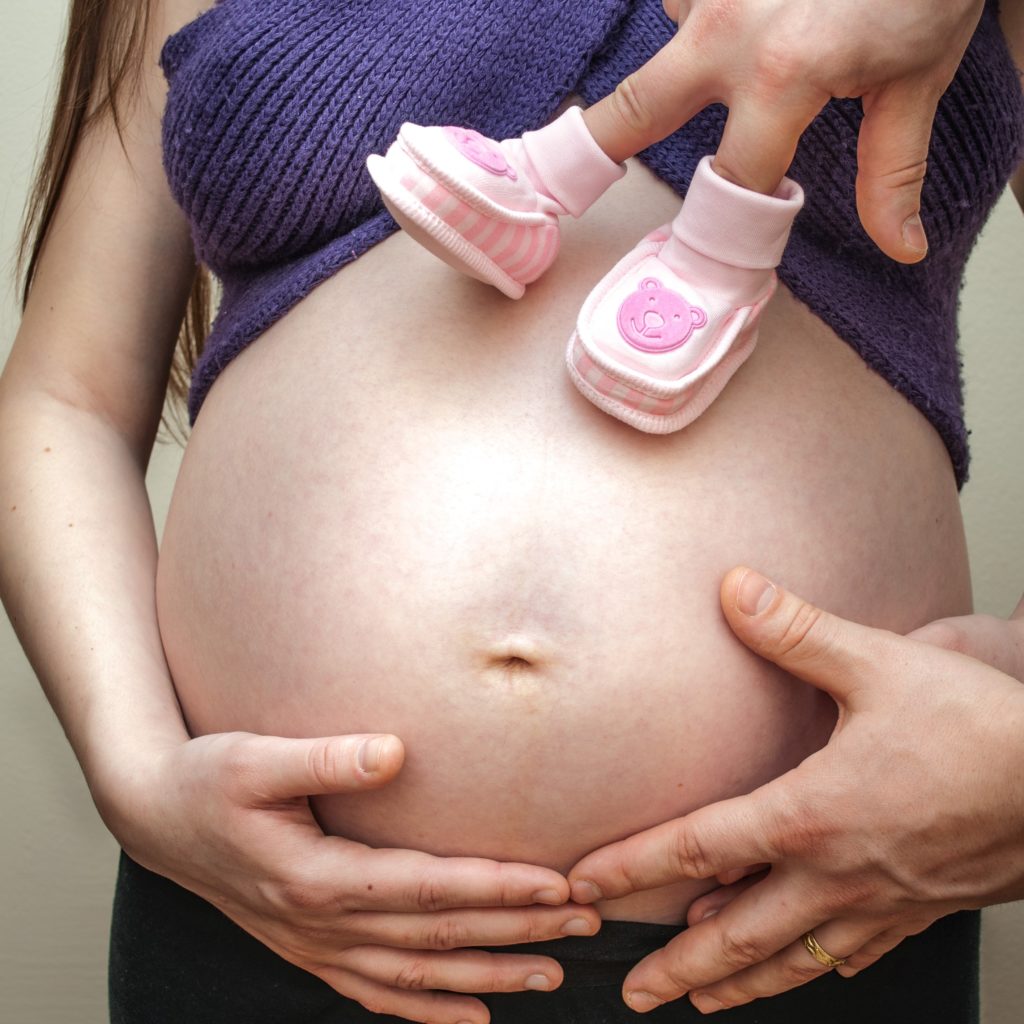 Your pregnant wife has a lot on her plate. From frequent doctor visits to shopping for baby clothes, there's a lot to take care of before giving birth. On top of all this, she has to deal with the emotional and physical toll that is weighing on her during her pregnancy. As her husband, you need to look for ways of making her feel special.
And what better way than getting a gift for the mom-to-be on Mother's Day! Remember that even if she hasn't given birth, she is already making mother-level sacrifices: morning sickness, sleepless nights, bloating, and countless other unpleasant symptoms.
Read on to get inspiration for your pregnant wife's Mother's Day gift, whether it's a gift that will make her more comfortable or one that will be useful after the delivery.
How to Pick Out a Mother's Day Gift for Your Pregnant Wife
Buy a gift that will ease her pain. With swollen feet, an aching lower back, and persistent nausea, there are so many options for giving her some much-needed comfort.
Practical gifts will go a long way as well, especially if they're going to be useful for years to come.
We probably don't have to say this, but don't just get her something that you like and would use often. Be thoughtful and attuned to her likes and needs.

A Few Other Things to Consider When Buying Your Pregnant Wife a Mother's Day Gift
Your wife's age
Her favorite colors
The prices of different gifts
The gift's packaging

Top Gifts to Buy Your Pregnant Wife
After knowing what to consider when buying your wife a gift, you may be looking for gift ideas. Below are some gift ideas for a pregnant woman.

1. Maternity Bag
Depending on how long your wife has been pregnant, you may be thinking about buying her a maternity bag. This item is quite essential since your wife will need it when going to the hospital for delivery. She'll also need it for all the baby's essentials when out and about: diapers, wipes, bottles, etc.
2. New Clothes
As the pregnancy progresses, your wife is likely to outgrow her old clothes, so maternity clothes are a great option that will make her feel more comfortable and confident. Just make sure they're the right size by subtly asking or checking the current sizes of the clothing she's wearing at this point in the pregnancy.
Nursing tops will also be useful for when the baby is born and your wife is opting to breastfeed. But you can also get her a beautiful maternity dress for her baby shower or other special occasions. And don't forget to compliment how great she looks in it!
3. Personalized Jewelry Pieces
Personalized jewelry is a great idea for this occasion. Have your wife and child (or children's) names engraved on a necklace or bracelet so they can cherish it for years to come.
4. Organic Body Care Products
Pregnant women have to be careful with the body care products they use since so many contain harmful ingredients, so if you get her lotions, creams, or bath products, make sure they're made from organic ingredients. Look for moisturizing ingredients like cocoa or shea butter so that she can prevent or reduce the appearance of stretch marks. Also, ensure that the products are free of sulfates, BPA, phthalates, and parabens since these compounds are bad for sensitive skin.
5. Baby Book
A baby book will hold a lot of sentimental value as your child grows and you keep record of their milestones. This way, your wife can record the day the unborn child first kicked and include sonogram photos and the baby's tiny foot and handprints. Then, one day, you can both share these memories with your child when they're old enough.
6. Maternity Compression Socks
Your wife's body is likely to go through many changes during pregnancy, including swelling of the feet and ankles. With this issue in particular, maternity compression socks can be a lifesaver.
These socks will put steady pressure on your wife's legs and feet, preventing unpleasant swelling, pain, and varicose veins.
The compression socks we have listed come in a variety of patterns and colors, but there are many plain color options as well!
7. Mom-to-Be Card
A mom-to-be card is an excellent gift to give to your pregnant wife on Mother's Day. It will show her how much you support and love her. To make it a perfect gift, ensure that the card has a message expressing how much you care for her, and how excited you are to meet your little one.
You can accompany the mom-to-be card with a bar of chocolate or a gift card to their favorite restaurant.
8. Pampering Session
Pregnant or not, your wife will be sure to appreciate a spa day. Bath bombs, face masks, candles, a massage—show her that she deserves to kick back and relax!
When buying these products, ensure that you buy products that pregnant women can use. If possible, opt for organic and all-natural products.
9. Mini Instant Camera
A mini instant camera is a creative Mother's Day gift that will help you and your wife capture almost every step of her pregnancy journey. With the instant printing function of these cameras, you can put them on display immediately or place them in a photo album. The choice is yours!
10. Date Night
You might be wondering about when you will take your pregnant wife out on a date when all she does is sleep. Mother's Day is a perfect day to do this. On this day, take her to her favorite restaurant. Come up with the activities that you will do during the day. From a picnic in the park to fun and games, make that day enjoyable for her.
11. Birth Month Glass Dish
If your wife has a lot of trinkets or earrings, rings, and other jewelry pieces, she needs a place where she can keep track of all of them.
To ensure that they do not get lost, buy her a birth month glass dish. These personalized dishes are made from stained glass and contain crystals and beads threaded along a copper wire. They are of different colors, with each color representing a specific month.
12. Succulent
You probably wonder why you should buy your wife a plant when she is likely not to have much free time after having a baby. But a succulent will make a great, low-maintenance Mother's Day gift for a woman who loves flowers.
It is good to gift your pregnant wife on Mother's Day. When choosing the items to buy her, think about what she likes, her favorite colors, and her needs. It would help if you aimed to buy something that will keep on giving or solving some of your wife's problems.
The above list is only a small sample of the awesome gifts we have listed on our site. Browse the rest of our collections at Elfster to find the best gift for your pregnant wife!