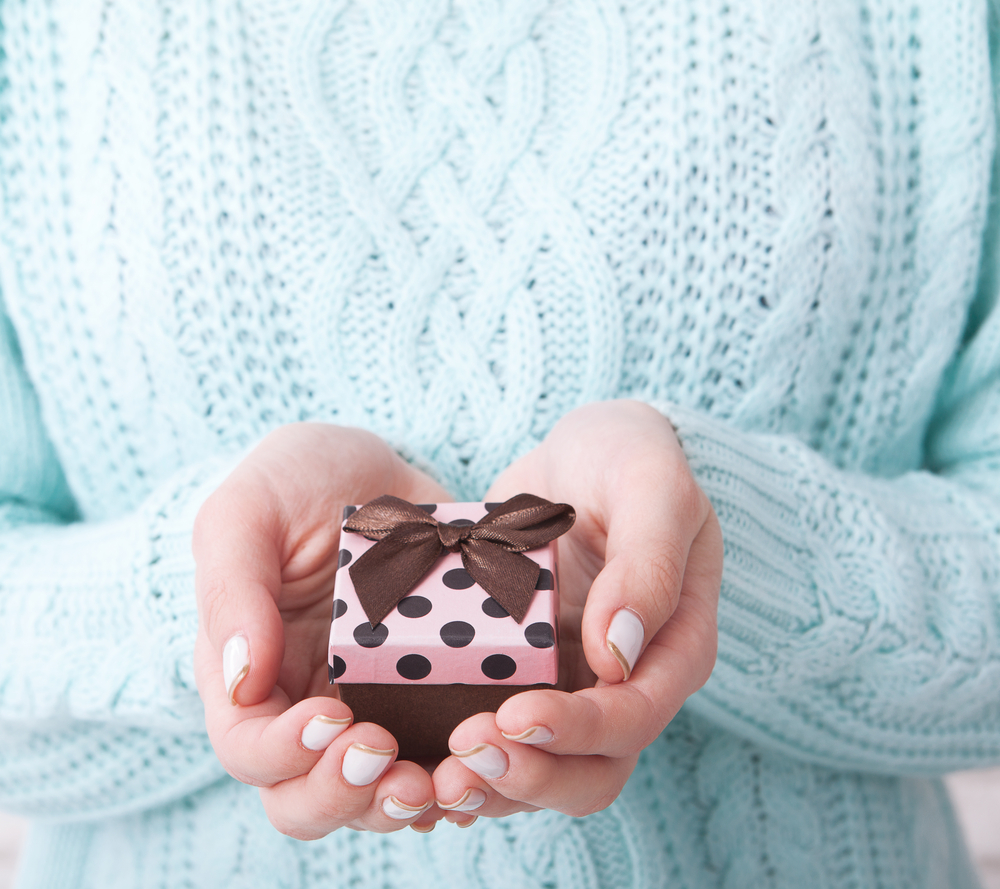 While many remember the pink piggy banks we had as children, I recall a big white elephant bank with a blue suit and a yellow cap. Not your traditional piggy bank, but I treasure it because my Mom made it in a ceramics class.
Today's children may or may not know what it means to drop coins into the slot of an old-fashioned piggy bank, but there are still reasons to keep an eye on your spending. Maybe you have a birthday party coming up and have to adjust the budget restrictions to take into account current events? Or perhaps you just need a little pick-me-up for your family, friends, and social network?
Whatever the reason for a budget-friendly gift exchange, the notion of saving money is a good lesson for all of us even as an adult and especially when hard times hit. That's why small Secret Santa gift ideas for an economical gift exchange will really help everyone attending an inexpensive gift exchange.
Small Secret Santa Gift Ideas that Won't Break the Bank
By their nature, gift exchanges are usually relatively budget-friendly since you only have to buy for one person rather than an entire family or office staff. But setting a spending budget can always be helpful to make sure no one feels pressured to spend more than they are able.
Gifts that don't break the bank require some more creative ideas like gift cards, snacks, or edible treats in budget ranges under $10. Here are some great small Secret Santa gift ideas that are all between $10-15:
Secret Santa gift exchanges offer a clever and enjoyable way to give without breaking the bank. Along with some simple gift exchange etiquette, it's helpful to know the simplest way to set up an economical gift exchange.
Coordinating a Budget-friendly Gift Exchange
You'll be able to enjoy a simple, free process of setting up a budget-friendly gift exchange with a Secret Santa generator that enables you to:
Add your personal information.
Include specific event details, such as:

Date and time.
Place (in-person, virtual, or a combination)

Note: If you conduct an event with a virtual video connection, be sure and include that link in the invitation.

Set up your group with names and emails of participants.
Set spending limits for gift exchange, such as "under $25," as well as exclusions so no one gets a giftee that's, say, an immediate family member or sibling.
Once you finalize the details and the RSVP information, your invitees will receive an email inviting them to join the gift exchange.
Then, you can wait for participants to RSVP, make their wish lists, send reminders as necessary, and randomly pair gift exchange participants online.
It's important when you're trying to save money—but still host an amazing event—to offer opportunities for your gift exchange participants to browse gift guides and make their own wish lists. It's even more critical to set a price limit on your exchange and enable guests to filter gift guides by price.
How to Host a Simple Gift Exchange
Pandemics, job loss, community shifts, and national changes naturally affect the economy. So, with birthdays, anniversaries, company meetings, and upcoming holidays, a Secret Santa gift exchange may be the best option so you can still connect with loved ones without spending as much as you normally would.
As the old saying goes, "A penny saved is a penny earned."
That remains true no matter what decade you grew up in. So, when you're hosting a budget-friendly gift exchange, you can save a great deal of money with small Secret Santa gift ideas that make your gift exchange a really incredible event.
Elfster makes it easy to host a budget-friendly gift exchange. With our free Secret Santa generator, you can pair up participants, shop for gifts, and start a Wish List. Plus, you can access it all from an iPhone app or Android app.