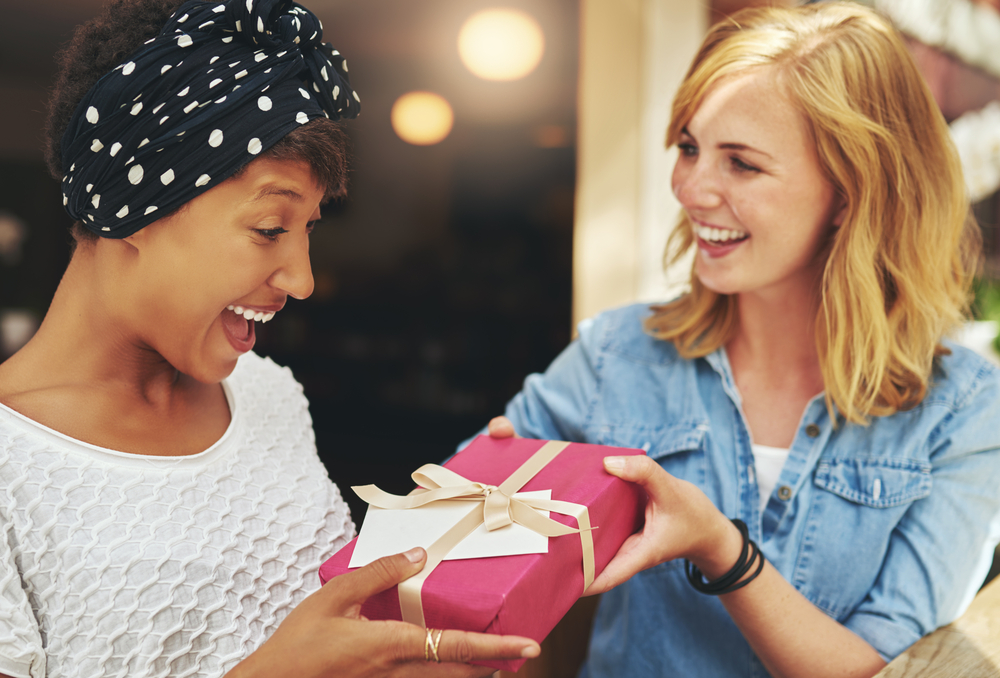 If there's one thing I love, it's variety. If there's another thing I love, it's giving and receiving gifts. Oh, and I also love my friends and family and music and parties. Turns out I love a lot of things, and celebrating them all requires that first thing: variety.
That's why I love to do gift exchanges for different occasions. They don't have to just be during the holidays and they don't have to all be the same. There are a lot of ways to run a Secret Santa game, and you certainly aren't bound by any ideas. Your Secret Santa options are virtually unlimited.
Secret Santa Options that Celebrate a Theme
With Secret Santa themes, all the gifts are grouped around a certain idea. There can be a lot of variations inside that theme, but everyone is guided by a shared interest.
Say you're having a work party and you want a Secret Santa theme that works in the office. This needs to be broad enough for everyone to enjoy, but not so broad that it doesn't make sense. All gifts should relate to something that matters to everyone playing, so the themes could be:
Coffee (mugs, beans, gift cards)
Wellness (yoga mats, weights)
Office (notebooks, small desk fountains)
Of course, themes aren't just for the office! If you're getting together for a party with friends, you can decide to do something fun based on shared interests, such as:
Now, the themes can also be shared hobbies or passions. You might be getting together for a movie or a book release. Or maybe you're all just getting together to binge a series. In that case, a good theme could be something like:
Any of these themes can work for either the holidays or any other time of the year. A summer BBQ party can have kitchen gifts. You can have a Very Alice in Wonderland Christmas. These can be for kids or they can be Secret Santa themes for adults. It's entirely up to you and your loved ones. And no matter your theme, you can easily find the right gift for your list or for your giftee with a themed online gift guide.
Secret Santa Options for Different Gatherings
Gifts can be exchanged all year round. Indeed, there are some events where you might not think gift-giving would be important, but where it matters more than anything else.
Some of these include:
Youth group gatherings
High school proms/parties
Reunions
Support groups
Let's take a look at the fourth one. One thing we've learned is how important it is for support groups to stay connected. I know a lot of military families who find that connecting with each other is very helpful. We've seen the same thing with the families of people braving danger during wildfire season. Sometimes, they do a gift exchange. It's a way of showing another person that you're thinking of them. It's a way of showing that you care.
Secret Santa for Every Occasion
As long as people know the Secret Santa rules, it's easy to play. Using a web generator helps you play Secret Santa online, which means you can connect people from across the country and around the world. It just makes everything easier.
It doesn't matter how you play. It doesn't matter if you have the most traditional Secret Santa or lean toward the avante garde. It doesn't matter if you have it at Christmas or in a sweltering July, to celebrate frivolity or to band together when strength is needed. What matters is that you celebrate with the ones you love.
If you're doing a gift exchange for any occasion, you'll want a Secret Santa generator that makes everything go smoothly. Elfster makes it easy to pair people up, shop for gifts, and start a Wish List. Plus, you can access it all from an iPhone app or Android app.