Finding eco-friendly gift ideas is a lot easier now that sustainability and environmental awareness have become so widespread. That's something I noticed when I was choosing gifts for my friends for our annual Earth Day party. There were so many options available, from small and large companies alike.
Still, it's wise to be selective with the gift you choose. After all, many companies claim their products are safe for the earth, but sometimes it's hard to tell if that's true or if it's just advertising.
Fortunately, technology has given a boost to going green! Not only has it limited the need for massive amounts of paper, but it also provides an opportunity to really research what we're buying. With a few clicks of a button, we can discover the best companies for finding eco-friendly gifts while avoiding those that use it as just a marketing tag. That makes this coming Earth Day an especially important day to celebrate, as we've reduced our physical footprint in exchange for a digital one.
The Top Eco-Friendly Gift Ideas
Don't be blinded by buzz words when buying eco-friendly gifts. Recently, I thought I had picked the perfect birthday gift for my mother—then I looked at the fine print and realized the gardening set I'd selected was hardly eco-friendly. Sure, the tools would have helped my mom garden, but the shipping from Australia to the US would have left one heck of a carbon footprint! Those are the kinds of little things you need to think about.
Here are some sustainable gift ideas that you can trust are good for the environment:
Handmade Gifts: Handmade gifts, like handmade jewelry, tend to be eco-friendlier since they're not mass produced, which can be taxing on the environment. Seek out handmade gifts from independent sellers to offer a present without the environmental impact. Alternatively, you can try your hand at a DIY eco-friendly Earth Day gift for an extra personal twist.
Natural/Sustainable Materials: An eco-friendly gift is one that isn't going to stay in a landfill for the next thousand years. Choose gifts made from biodegradable materials, rather than synthetic ones like plastic or polyester. Bamboo, cotton, and wool are all great, natural materials that don't hurt the Earth. A stainless steel water bottle would be a great option too!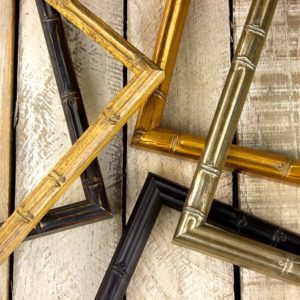 Growing Gifts: Plants are a great way to appreciate Earth Day, but you need to be careful with what you choose. Keep the climate in mind when giving a plant. For example, you wouldn't want to send your aunt in Arizona a blueberry bush, as the hot, dry climate could never support a cold, wet weather plant like that. Check out plants that are indigent to the receiver's region or buy a plant designed to be kept inside. Or, if you have a green thumb and a garden of your own, you might consider gifting your loved ones with edible gifts from your garden's bounty.
Charitable Contributions: Sometimes, the best gift you can give is the gift of goodwill. There's plenty of charitable contributions you can buy in someone else's honor. For many, you can even send them a notification online to cut down on mail. To double the impact, you can also choose a gift from a company that donates some of its proceeds to charity.
All these gifts are great ways to cut down on the burden we place on the Earth. To make sure the whole thing is as environmentally conscious as possible, you can use eco-friendly wrapping paper to package your Earth Day present. Whether you're giving gifts to family or setting up an office Earth Day gift exchange, these gifts should be about environmental awareness as much as they are about celebration.
Taking Gift Giving Online in the Spirit of the Holiday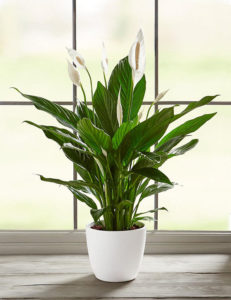 You don't want to make the same mistake I almost did, by purchasing a gift that would leave a carbon footprint just because of the shipping process. When you're seeking eco-friendly gifts for Earth Day, you need to keep in mind how wasteful the buying and shipping of a gift can be.
With that in mind, try to do your purchases online and limit them to sellers from your region. That's easy to do on indie sites like Etsy, where you can get a lot of great eco-friendly gifts from independent sellers.
Another good way to limit the shipping impact is to buy the perfect gift so you can cut back on the waste involved in returns. Consider using an online gift registry like Elfster to create a wish list and ask your friends to create their own. You can even schedule an online Secret Santa exchange to set up a fun Earth Day activity without the waste.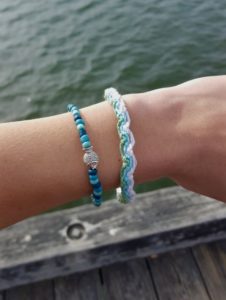 Just be mindful of the environmental impact of shipping that gift and try to keep it as streamlined as possible. Avoid buying from places really far away or companies that use excess shipping materials or unsustainable products like Styrofoam packing peanuts.
Choosing eco-friendly gifts is a fun, sustainable way to celebrate Earth Day, whether you're with friends and family or at the office. People are more aware of their impact on the environment today, and that's why the best eco-friendly gift ideas make a positive impact on the receiver and the planet. Using an online gift registry can help cut down on shipping waste and offers an easy way to keep gift giving organized. With these strategies for selecting your "green" gifts, you're sure to enjoy an eco-friendly Earth Day!
For more sustainable gifting inspiration, check out Elfster's Eco-Friendly Gift Guide. You can share your favorite ideas with Elfster on Facebook, Instagram @Elfster, or Twitter @Elfster.