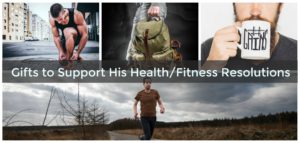 I love my brother Sam, but wow, is he a pain to shop for! One year, I bought him a video game, but he never played it. His girlfriend Kelly later told me, in whispers, that he only played first-person shooters. I had gotten him the wrong kind of game!
Then last year, he grew a beard, which he really got into. So I bought him a fancy beard grooming kit, complete with oils and brushes. When he came over Christmas morning, he had shaved it off!
This year, I got my shopping done early, except for Sam's gift. I dreaded spending money on him only to learn my present was useless. And it isn't just Sam. Many guys are just plain hard to shop for. When you're shopping for one of your girlfriends, it seems like you can always find something cute. But what can you get that would be fun for a guy? Cologne? Ties? Ick. Talk about boring.
When shopping for guys, it's helpful to look for a gift you know they need or something related to their interests. I've noticed my brother always makes New Year's resolutions about getting into better shape, so I thought I'd check out some health and fitness gifts for him. If a special man in your life is also working on his fitness goals, here are some fabulous ideas for presents he can use to start the new year off right.
Fun AND Useful: Health and Fitness Gifts for Him
A few years ago, I tried getting into shape by doing cardio and lifting weights. The problem was, I hated it. Then one morning, when I had avoided going to the gym by telling myself I had to re-organize my closet, my personal trainer sent me a text: "The healthiest exercise is the one you'll actually do."
I was surprised. Weren't personal trainers supposed to make us suffer through awful exercises? But she was right. I started doing water aerobics and discovered it was actually fun! I still do it twice a week and exercise no longer feels like punishment.
So before you buy the man in your life a gift, consider the following questions to ensure you're catering to his interests:
What is his current level of physical activity? If you're shopping for someone who is very active, they may be able to adapt to something new easily. However, if your gift recipient is more the couch potato variety, you may want to give him something a beginner can enjoy.
Is he interested in a sport? If he's a sports fan, then he may enjoy gifts that encourage him to play the game, rather than just watch it.
What are his fitness goals? We all have fitness goals we dream about. The trick is figuring out precisely what his are. Does he aspire to be a pro basketball player? Would he rather do laps in the pool? Keep your ears open for clues.
What activities are convenient? Think about your giftee's schedule and what type of exercise might fit into it nicely.
Does he like to work out with friends? Does he prefer to exercise alone or to play competitive games with friends? If he likes company when working out, this could even be a chance for you to have some bonding time together.
After you've considered these questions, you should have a pretty good idea of what sorts of activities he might enjoy. For me, I concluded that my brother would want a possibly social activity for someone of an average fitness level and with a flexible schedule. Now, the next step is, of course, the actual shopping!
Do You Even Gift, Bro? Beginner and Advanced Fitness Gifts
It's important to do your research and really consider where he's at in his fitness journey. You don't want to get a gift that will come across as either intimidating or boring! As an organized shopper, I made a list of health and fitness gifts when I was deciding what to buy Sam. To make things easier, I split the list into two sections: beginner and advanced.
Here are my top picks for gifts that are geared toward people of beginning fitness levels:
Gym Gift Card: There's bound to be a gym nearby, but maybe the cost has been off-putting. Help him jumpstart his fitness journey with a gift card that will let him work out on his own or take classes at a local gym.
Blender or Food Processor: With a blender, your guy can quickly and easily make nutritious (and yummy!) smoothies to keep him well fueled.
Water Bottle: No matter what physical activity your guy is into, he's going to need to stay hydrated. If you want to get fancy, choose a brand like Corkcicle that keeps drinks cold for up to 25 hours or hot for up to 12.
Exercise Ball: People of all skill levels can use exercise balls to develop muscle tone, core stability, posture, and balance.
Indoor Putting Green: An indoor putting green lets you practice your stroke anywhere, even when you need to let off a little steam at the office.
If your guy is a hardcore weekend warrior or an athlete, he might want something a little more advanced. Here are some great selections for the workout aficionado in your life:
Jump Rope: Jump rope isn't just for kids! An adjustable jump rope system can be used to develop strength, stamina, and athleticism, not to mention augmenting weight loss programs.
Backpack: If he loves hiking, he's going to need a reliable backpack. If you want to take things to the next level, consider getting him a weighted backpack for an extra challenge.
GPS Bike Computer: A GPS bike computer with advanced metrics is an excellent gift for the cyclist in your life. These handy gadgets display real-time performance data during your ride, including heart rate, and connect you with other riders so you can stay on route and compare data.
Dumbbell Set: Time to get swol! A set of dumbells will let him lift weights in the comfort of his own home.
Remember, even though fitness goals aren't always entirely fun to fulfill, you should aim to get him something he will genuinely like and use. So, choose something geared to the correct fitness level and really think about catering to his unique interests and personality.
Don't Sweat It: Choosing a Health/Fitness Gift for Him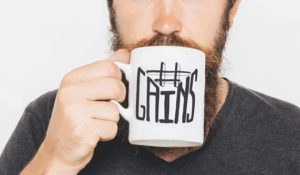 After considering my options, I decided to get Sam a gift card to LA Fitness. I crossed my fingers, wondering how I'd done. To my delight, he loved it! Turns out, he'd been meaning to hit the gym more often and just needed that little boost. The best part? I could see real appreciation in his eyes, and it felt wonderful knowing my gift truly made him happy.
Chances are, one of your favorite guys is making some New Year's resolutions related to fitness for 2018. It's the perfect time to help him get a running start! And talk about sincere—what could be more thoughtful than the gift of good health?
Need more gift ideas? Check out Elfster's Gift Guide For Him. You can share your finds with us on Elfster's Facebook page, on Instagram @Elfster, and on Twitter @Elfster.