The warm and woodsy smell of pencil shavings, the feel of a waxy crayon between my fingers, the spirited squeal of a guinea pig in the corner of the classroom—this is what I remember from my first day of kindergarten.
I loved kindergarten. It was a whole day of playing: singing songs to teach us the letters of the alphabet, counting and sorting dried beans (math was so fun back then), or feeding the class pet, a guinea pig named Cinnamon (what better way to learn about biology and compassion?).
The first day of school is a huge deal, not just for the kids who are about to start their adventures in education, but also for parents who may be facing days without their children under their feet for the first time. Sure, planning neighborhood block party was a cinch, but seeing your kid off to school is a whole different ballgame. It's a momentous occasion marking the end of the summer—and the start of a new chapter in your family's life.
Help kids get excited about the beginning of their new school year by sharing with them a first day of kindergarten gift. It's the best way to show them that education is something fun, and can help ease their first day jitters—it's hard to be nervous about spending your day doing something so special it warranted a gift!
Arts and Crafts First Day of Kindergarten Gifts
I can still remember the smell (and, I'll be honest, the strangely satisfying minty taste) of the paste we used to make hand puppets in kindergarten. I loved to cut out funny shapes to stick to the paper bag face of my puppet, complete with bulging eyes, crooked smile, and tangle of orange yarn hair.
What I didn't realize was that every time we completed an art project, we were learning. Using our hands was developing fine motor skills, and cutting out shapes and coloring inside the lines was building spatial reasoning. And, my imagination was being stimulated by the sensory smells, touches, and (not authorized!) tastes of paste, paint, and crayons.
An artist's work is never done, no matter what their age. These gifts make sure that kids are expressing their artistic side outside of the classroom as well.
Watercolor pencils, watercolor paper, paint brushes: For kids who are excited by change, watercolor pencils are a fun adventure. First, they scribble, sketch, and color their drawing, then they brush with water to see how the colors soften and blend. Look for paint brushes with thick handles easy for little fingers to grasp.
Finger paints, finger paint paper, and a monogrammed smock: Now that your little one is in kindergarten, it's time to get professional. A monogrammed smock will give them an air of esteem that will fuel their next fingerpaint masterpiece (and protect their clothes).
Play Dough, glitter, and cookie cutters: Sure, you can buy glitter Play Dough, but it's so much more fun for kids to mix and match and knead the colorful glitter into the dough themselves. Then, they can use cookie cutters to make fun shapes with their new creation.
The Best Wild, Woodsy Gifts for Outdoorsy Kindergartners
Muddy knees, grass stains, a salamander in my jar, and a smile on my face: that was how I spent the summer before kindergarten. I had a sibling, but even only children get caught up in fun outdoor summer activities. When the school year starts, no kid should have to stop exploring the great outdoors (hey, at least there's recess). That why my mom made sure that after school and on weekends we still went on family hikes, nature walks, and took trips to the local wildlife sanctuary.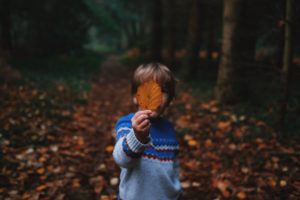 Don't let your kid lose their wonder for nature just because they're in a classroom all day. Whether they're turning over rocks to look for earthworms and spiders or kicking a soccer ball in the backyard, these gifts will ensure that kids still get their fill of the outdoors, even when school's in session.
Magnifying glass, binoculars, bucket hat: Curious kiddos will love this nature explorer gift set that gives them the ability to examine things close up and far away without letting the harsh sun or pesky rain get in the way. Whether they're peering at paw prints in the snow or looking at a bird's nest in early spring, this gift will engage them throughout the four seasons.
Net, bucket, galoshes: If you live near the ocean, a river, a small pond, or a roadside creek, you're in luck—there's no better place to take your kid exploring. From minnows to frogs, hermit crabs to turtles, this set of gifts will help them get up close and personal with the aquatic world.
Jump rope, sports ball, decorated water bottle: Some kids like being outdoors for one simple reason: to burn some energy. Help your kid decompress from a day behind the desk with a gift set that can keep them busy outside before coming in for dinner.
Expressive First Day of Kindergarten Gifts for the Drama Lovers
"Mr. Crebbot? The room's spinning…I'm going to…I think I might…MERCY," I cried, fainting at my teacher's feet. Um, pretending to faint, that is. Let's just say I was a theatrical child, and luckily Mr. Crebbot was an appreciator of the dramatic arts. After following the rules and being quiet all day, theatrically expressive kids need a way to let their energy out.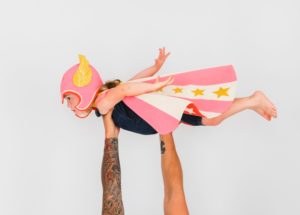 Pretend play helps kids be active, encourages creativity, and can help foster an understanding of human relationships, making it easier for them to focus on their education while following the rules in class. Help them express themselves with some fun gifts that will encourage them to be creative with their emotions.
Paper bag, googly eyes, pipe cleaners, foam shapes, glue: It's a homemade paper bag puppet kit! Not only can kids exercise their creative muscle while designing their puppet, but it's a great role play tool, too! Use it to help solve any problems they're having with others at home or at school.
Face paint, thrifted dress-up clothes: Whether they're a superhero in a repurposed thrift store pajama onesie (complete with pillowcase cape) or a magical creature wielding a wand and sporting wings, dress-up and pretend play can occupy kids for hours. Help them act out their favorite stories the teacher read them at school, or take the focus off the classroom and let them make believe whatever their little hearts desire.
Kazoo, egg shakers, bongo drum: Dancing and singing can be cathartic for kids who had to sit still and wait their turn to talk all day in the classroom. Give them the tools to make music so they can beat the drums, twirl around, and sing a funny song to burn off their after school energy.
A First Day of School Gift Exchange to Foster Best Friends
"Achoo! Aaaaachooo!" My mom couldn't stop sneezing. I had brought home another bouquet, this time made with goldenrod, a yellow flower known for its abundance of pollen. Hey, I just thought it would look pretty with the withering dandelions and dropping vase of clovers I had previously picked (which she pretended to love, of course).
Kids love giving gifts. From macaroni necklaces to straggly bouquets of weeds, kids have an instinct to show people they care with gifts. This year, why not make it easier than ever for your child to foster new bonds by coordinating an online gift exchange for their kindergarten class?
Talk to the teacher first to get an email contact list for the class. Then, reach out to the parents, inviting them to join you in a free online gift exchange. Each student will be randomly assigned a gift recipient and, after registering, parents can help their kids make a wish list on the site using an agreed-upon price range so that each gift-giver can choose a present for a new friend. On the first day of school, the teacher can execute the exchange.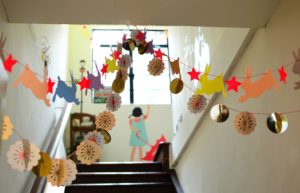 It's a great way to ensure that each kid has some one-on-one time with another student; it's hard for a kid to not become friends with someone who just gave them a gift! And now that everyone is well-versed in the system, it'll be even easier to set up an end-of-year teacher survival kit gift exchange to show appreciation for your child's educators.
At the end of my kindergarten year, I could barely walk under the weight of my bounty. My arms were full, overflowing with a year's worth of memories from finger paintings and popsicle stick sculptures to alphabet worksheets. Kindergarten was over, but everything I had learned would stay with me, the building blocks for my years as a student—and for a lifetime of learning to make friends and the best of new, sometimes scary, situations.
Kindergarten may be for little kids, but it's a big deal. It's the start of what's usually at least 13 years of schooling, the very first drop in what will someday be a pond of life experience. Show your child that you're excited for the journey they're about to begin—and proud of their successes so far—with a thoughtful gift. It can help them get through the first day of school tear-free but, hopefully, it will also set them up to be excited about all the years of learning they have ahead.
Still stumped about what to get your new student? The elves can help! Check our Back to School Gift Guide, and don't forget to share your ideas and get new inspiration from Elfster's Facebook page, Twitter @Elfster, and Instagram @Elfster. Questions about how to set up a gift exchange for your little's classroom? We have your Secret Santa exchange rules and answers!