(Originally posted 5/22/17)
Believe it or not, another busy, hectic school year will soon be coming to a close. Students are already buzzing with plans for bidding farewell to the classroom in exchange for the carefree days of summer. And for teachers, the official countdown to their yearly vacation from the whiteboard has begun. I may be going out on a limb here, but I think they're just as excited as the kids!
Knowing firsthand how demanding the end of a school year can be, Ashley Reed and Chandra Dills, both first-grade teachers in Georgia (as well as busy moms and uber creative bloggers) recently reached out to fellow teachers across the country. They found that other educators were ready to jump at the chance to be part of an online teacher survival kit gift exchange meant to encourage each other in the race to the finish line. Because who doesn't need a little encouragement when it comes to wrapping up another fast-paced school year?
Exchanging Teacher Survival Gift Kits to Encourage Peers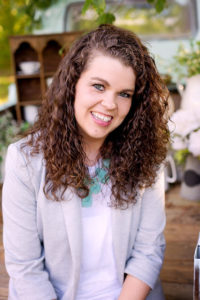 Not only do Ashley and Chandra keep busy every day in the classroom, but they're both Curriculum Designers for Teachers Pay Teachers (TPT), the world's first and largest educational marketplace with more than two million original teacher-created resources available for use today.
According to the TpT website, "Our dream is to make the expertise and wisdom of all the teachers in the world available to anyone, anywhere, at any time. Teachers Pay Teachers (or TpT, as we call it) is a community of millions of educators who come together to share their work, their insights, and their inspiration with one another. We are the first and largest open marketplace where teachers share, sell, and buy original educational resources. That means immediate access to a world of expertise and more time to focus on students and teaching."
Just when this dynamic duo thought they couldn't possibly squeeze anything else into their busy days, the two teachers got even busier and created "The End of the Year Survival Swap," using Elfster as the online tool to connect their community of fellow teachers from around the country. The goal was to create an online gift exchange for school teachers to be able to reach out and encourage their peers.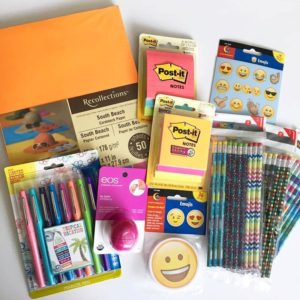 Are you getting burned out? Counting down the days til the end of school? All teachers need a little boost of encouragement as we get into the home stretch. In this gift exchange, you'll be partnered with another teacher somewhere in the US and you'll mail him or her a package no later than April 28th. Please try to spend $20 on your gift. Your gift can include fun school supplies, inspiring quotes, handy gadgets, and more….whatever would brighten a teacher's day! Join the fun as we ALL try to survive the end of the school year! :)
"We reached out to other teachers and invited them to participate in this exchange," explains Ashley.  "Many of these teachers are TPT authors and bloggers as well—but not all are!"
A Peer-to-Peer Teacher Appreciation Gift Exchange Online
Ashley discovered the joys of sharing and spreading generosity while using Elfster for a previous online gift exchange. "I originally participated in an exchange with a group of mamas I met in an online forum. These were women all over the country, so I knew how easy and effortless Elfster was for the organizer!" So she reached out to teaching communities using Facebook and Instagram—and almost 180 teachers decided to join in the swap!
"Since we're all in the same boat (teachers surviving the end of school—many of us also parents surviving the end of school), I hope that we'll just have fun and be an encouragement to one another," she explains.
The elves at Elfster sure hope we've made the job of managing this great community just a little easier (and we think Ashley agrees).
"I don't have to worry about drawing names from a hat, matching people up, emailing everyone, and answering a million questions," she explains.
"Because, let's face it…I'm a busy teacher JUST LIKE THEY ARE! :)"
And as the group of educators heads into the final days of the school year, hats off to Ashley and Chandra for giving so much of their time, generosity, support, and enthusiasm to encourage their fellow teachers. Here's to a great summer for all!
Are you a teacher looking for inspiration?
Check out Ashley's blog here: http://justreedblog.com/
Check out Chandra's blog here: http://www.teachingwithcrayonsandcurls.com/
Looking for a great way to spread a little generosity in your own community? Organize a free, online Secret Santa-style gift exchange with Elfster. It just takes minutes! Want to connect with the elves at Elfster? You can reach us via Facebook, Tweet us Elfster, or catch us on Instagram at Elfster.