"Above the river and over the woods, to Grandmother's house I'll fly…" I can't help but laugh at my own goofy rendition of the familiar holiday tune, all the while puzzling on how I can possibly fit everything I'd love to gift my family into my carry-on suitcase—without needing to oust my favorite outfit of worn-in jeans and a cozy flannel top.
Then it dawns on me. I don't need to forgo my fireside comfies, nor will I have to check an enormous suitcase for an astronomical baggage fee. I just need to think a little outside the box—the gift box, that is—and I'll have no problem fitting all my Christmas presents into the overhead compartment this year.
Big Things Can Travel in Small Suitcases
There are some petite, yet meaningful presents that can be tucked under rolled-up socks and folded tees—and I made sure to use every square inch of my carry-on to squeeze in as much Christmas cheer as possible, no matter the size of the parcel.
My sister-in-law will love her delicate, raw Aquamarine pendant necklace that matches a bracelet she dons at every holiday event—and this gift fit right into my purse for safe keeping on the flight. She definitely deserves a little sparkle for putting up with my brother and their busy brood all year.
And, speaking of busy broods, Grandma will rave for months over the personalized photo book I had printed for her and Grandpa featuring all the antics our family has gotten into over the years. After searching photo bins stashed in closets and filtering through files on PCs, my siblings, cousins, aunts, and uncles all emailed me their favorites family photos, along with explanations of the memories so I could properly caption each one.
Once I had the photos assembled, I:
Meticulously sorted the pictures in chronological order, giving each of Grandma's kids their own section to show off their own branch of the family tree.

Uploaded the photos to an

online photo shop

where they were automatically filled into a beautiful template, arranged precisely how I wanted them—complete with silly inside jokes and family quotes.

Finalized the order and, in about a week, had a gorgeously bound, but not bulky, photo book to lovingly wrap and tuck into my suitcase.
Lots of reminiscing will ensue as the family looks through the photo book on Christmas day between sips of eggnog and nibbles of turkey. I know I can't wait to hear Grandpa retell the tale behind a picture of my cousin Aaron and me as children, caught climbing shelves in Grandma's pantry, the ground covered in flour and cereal crumbs.
Experiences That Last Long After the Return Flight
Living a couple states away means I don't get to share in my family's day-to-day lives, but that doesn't mean I can't always be there in spirit. A gift certificate for a new experience allows me to be part of an exciting adventure—even when I'm a plane ride away.
Given his flair for adventure that's continued well past our flour-coated, pantry-climbing days of old, I made sure to get Aaron a gift that would appease his inner adrenaline junkie. With a certificate for a rock climbing excursion, he can pick out his next climbing feat, and I know when he books that adventure he'll think back to the pantry scaling we did together as kids.
Aaron's wild ways are (usually) kept in check by his wife, who prefers calm crafting projects to daredevil outings, so, to soothe her nerves after his thrill-seeking endeavors, I bought her a certificate to a local spa, including a facial and 90-minute massage. That way, she can unwind and take a few deep breaths after Aaron returns safely from his climb.
And then there's my Uncle Bill, who's tinkered with his old cameras for years and has really developed a knack for capturing the perfect picture. Last year, one of his beloved cameras broke and, while he keeps it on display in his office, I happen to know that Aunt Helen upgraded him this year to a digital Nikon so he can get back to documenting life via his photographs. He loves learning about lighting techniques and which angles are ideal for each shot, so the gift of an online photography course will keep him up-to-date on the latest tricks of the trade.
Subscriptions Boxes Bring Christmas Joy Year Round
Whether it's photography, crafting, or collecting, everyone has a hobby that delights them. The gift of a subscription box means I get to inspire that joy multiple times throughout the upcoming year!
My sister, a true bookworm, will squirm with delight when gifted a subscription box of a monthly vintage read, with little extras like handmade bookmarks, cards, and a sweet treat of candy from the year the featured book was published. I think I've finally found a way to give her book stack a chance against her nightly binge-reading sessions!
Little Sis isn't the only one that gets to revel in happy monthly mailings, though. Even the fluffy pomeranian pooch my Mom adores will get spoiled by goodies, pampered with a monthly gourmet dog treat box—I'm sure my Mom will be as tickled as her precious fur baby each month.
Memberships That Carry on the Cheer
As I readily check family off my list, I come to the pair that keeps me challenged, but, this year, I have the perfect present in mind. Since Dad is forever traveling for work, and Mom typically tags along to lounge at the hotel or nearby shops during his meetings, I thought of a way to make their trips a bit more luxurious and relaxing.
By getting my parents a membership for lower rates and exclusive upgrades on luxury hotels, each business trip they take next year will feel more like a vacation! They'll be thanking me until next Christmas—it's truly a gift that keeps on giving and a total parent present win!
Presents That Make the Trip Before Takeoff
Now that I have nearly everyone covered, with room to spare for my pair of sparkly holiday heels, there are just a couple more pint-sized members of my family I just have to go big for: my nephews Zachary and Zander. So, with a little heads up to my Sister-in-law to watch for the delivery guy, I made sure to order and ship their oversized gifts ahead of my arrival.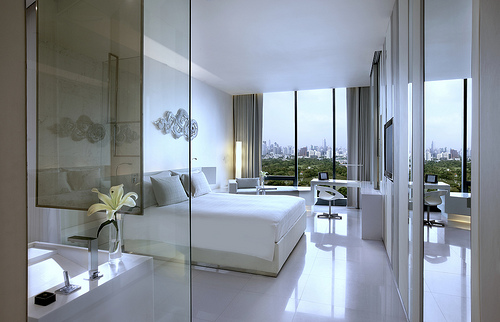 Express shipping, and a little sneaky communicating with their mom, enables me to send the boys toys featuring their current character obsessions: a Mickey Mouse ride-on toy for Zack and a Thomas the Tank Engine one for little Zander. I'll wrap them up when I land, and they'll never know the packages arrived before their auntie did.
It's my favorite thing about the holidays, to leave lasting smiles on the faces of those I love well into the new year, so I went for gifts that make big impressions without taking up huge chunks of real estate in my luggage.
No matter if I am coming around the mountain—or flying over it—I know that when I reach my destination, singing my own merry little remix, I'll be loaded up with plenty of Christmas cheer to share with all those I hold dear.
Trying to pack your suitcase with the perfect gift for everyone on your list? Let the Elves help you arrive prepared with our Christmas Gift Guides! Travel over to our Facebook, Twitter @Elfster, and Instagram @Elfster for tons of inspiration to carry with you this holiday season.