Unique Diwali Gift Ideas: Celebrate India's Festival of Lights Around the World
The word Diwali, with its upward-lilting last syllable, already carries within it a lightness and a note of grace. That's fitting, too: A translation of the word reads "rows of lighted lamps," a beautiful and warm image invoking peace, warmth, and openness. Diwali, also known as the Festival of Lights in India and around the world, is one of the high points on the Hindu calendar, a day when light triumphed over darkness. And it's that selfsame light that we celebrate today.
Imagine thousands of lights over thousands of houses and across vast lands, stretching back into the mists of times, and you have Diwali. It's a day where people clean and redecorate, much like the traditions of the Chinese New Year, pushing away the darkness of the last year. And it's a day to give presents to the ones you love.
Exchanging gifts is fitting for such a wonderfully happy day. Gift exchanges celebrate the love that you have for each other, and the joy of having people near you. That's the purest expression of light—that which comes from within us, and can be felt by others. Even if that light is unseen, there's the physical glow of the festival, a historical celebration of family and friends, illuminating your every smile.
This Diwali, make sure you let your loved ones know how much they mean to you. Be a beacon through every darkness with unique Diwali gift ideas for celebrating India's Festival of Lights anywhere around the world.
Why Is Diwali Important and Celebrated: The Story of Diwali
The story of Diwali is well known in many parts of the world, but there are many different reasons why it is important and celebrated from region to region throughout Asia. In northern India, it recognizes the return of the god Rama to his sacred city after 14 years in exile. In southern India, the day focuses on Lakshmi, the goddess of fortune and prosperity. In Nepal, it celebrates Lord Krishna's victory over Narakaasura, the demon king, while in Bengal it's most often associated with the goddess Kali.
The point is the same, though: A memorialization of the triumph of good over evil, knowledge over ignorance, hope over sadness, and light over darkness. That's why it's a holiday in India, Nepal, Singapore, Sri Lanka, Fiji, and many other countries, including parts of Pakistan.
The holiday is about joy and jubilance. There's no room for mourning or despair. It recognizes victory and, more importantly, the chance for more victories to come. It recognizes that we can triumph in our own lives. And because it's a party, there are always traditional foods. In this case sweets, perhaps to signify just how sweet life can truly be!
Unique Diwali Gift Ideas for Family and Friends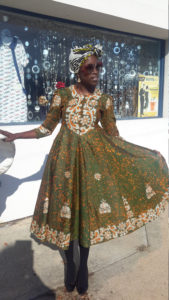 It isn't a Diwali party without sweets and candy, but the celebration of Diwali is about more than just food. It's also about giving gifts. You just have to know the right ones to give. Here are some unique Diwali gift ideas for friends and family this year, from gifts that will dazzle to gifts keeping with 2017's minimalist trends:
A party dress

: A Diwali dress is very important, as they are themselves a representation of lightness, a manifestation of the swirling beauty in the cosmos. Reflecting the intricate minaturisms that characterized much of Hindu art, and suffused with bright colors, a dress becomes a treasured item, a reminder of a new year—and of the person from whom it came.
Diwali books:

These are especially great for children who are just learning what this sacred and beautiful day really means.

Diwali books

can be about the history of gods triumphing over darkness, or about how we celebrate it today. There are two sides to Diwali: the light without, and the love within, and good books help children recognize that from a young age.
Statues:

Representations of the gods can bring good fortune and joy to the recipient, and are a reminder of why we celebrate.
An Om tapestry:

Sacred in Hinduism, the Om (or Aum) pattern is the representation of the sound of the universe. An

Om tapestry

brings that transcendental peace and oneness to any recipient.

Candles:

It is the Festival of Lights, after all. Give a candle and when it is lit, it will join the millions around the world, shining through the darkness.
A Diwali Gift Exchange
As we've pointed out, Diwali is celebrated around the world, and not just in countries where it's an official holiday. The Hindu diaspora is in every corner of the globe, bringing unique and beautiful traditions of learning and peace wherever it goes. But that might mean your Diwali celebrations are spread out over many continents. Luckily, you can still have an online gift exchange to bridge those miles.
An online gift exchange allows you to randomize and anonymize selections so that the giver of the gifts is a surprise. The recipient can create a wish list from top online retailers, and the list will be given to their secret gift giver. The presents will be sent, and they can all be opened at the same time,
Your friends and family don't all have to be in the same room, the same city, or even the same side of the earth to break bread and eat sweets together. You can bring that spirit, that light that makes Diwali so special, through the darkness of countless miles. By being able to celebrate with the ones you love, from anywhere, you are bringing the endless glow of Diwali with you everywhere.
What light illuminates you? Tell us about your favorite Diwali gifts and memories on our Facebook page, on Twitter @Elfster, or on Instagram @Elfstergram. And, for inspired Diwali dessert gifting, browse our Sweet Gift Guide.
Brass Lakshmi image in banner is courtesy Amazon.