Six Stress-Free Last Minute Christmas Shopping Tips
Six Stress-Free Last Minute Christmas Shopping Tips
"Rockin' around/the Christmas tree," crooned Brenda Lee. I was making circles in the mall parking lot, and this was the third or fourth rendition of my favorite holiday song I'd heard in the time it was taking me to find a spot. Usually, I try to Christmas shop throughout the year to avoid these eleventh hour journeys, but I'd been traveling for work a lot that year. Now I needed to get gifts for everyone in the family—on the last Saturday before Christmas.
The parking lot was too crowded, so I left the mall and went to get a cup of coffee. While I was in line, I noticed something—there were plenty of items all around me that would make great gifts. I scooped up a shiny gold water bottle, a floral travel mug, a few bags of coffee, and some chocolates, saving myself a trip back to the packed mall. It was a holiday victory where I least expected it!
The holidays are always busy, but the shopping crunch late in December can really speed up time. So this year, shop smarter, not harder, with these last minute Christmas shopping tips. You'll be able to spend less time at the mall with an elevated blood pressure and more time doing what really matters—relaxing with your family and loved ones by the Christmas tree.
The Top Last Minute Christmas Shopping Tips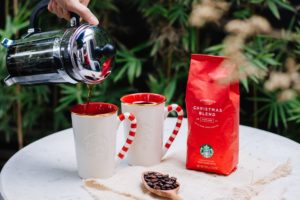 1. Don't go shopping on an empty stomach. Hanger is a real thing, and it'll be a lot easier to make your trip to the mall quick if you're not lured in by the teriyaki chicken and freshly baked pretzel aromas drifting out of the food court. Eat a healthy meal before you head out, so you can stay focused and feel energized enough to grab your presents and get out in record time.
2. Check store apps ahead of time for deals and coupons. Christmas shopping at the eleventh hour means you won't have been saving up the circulars and coupons you get in the mail. But there are still plenty of deals to be had! If you know what store you're heading to, check out their app on your smart device. You can often see weekly deals and even find coupons there, so you can save a bit of money (or buy even more presents with your savings!) once you get to the store.
3. Take a look at last year's wish lists. My family makes online wish lists on Elfster every year. That way, we can share our lists with ease and add items from all over the web. But if your family was late on the wish list game this year, check out last year's lists. Chances are there are a few items that didn't get purchased then, and you can surprise your loved ones with a present they forgot they desperately wanted this time last year.
4. Wait, don't search, for a parking spot. Instead of driving all around the mall parking lot looking for a spot, pick a row near the entrance and wait. You have a better chance of snagging a spot when someone returns to their car than finding one while randomly driving around. Since finding parking is one of the biggest challenges to expedient holiday shopping trips, this tip should make your retail adventures a lot easier.
5. Go at odd hours to avoid heavy crowds. Most stores have extended hours during the holiday season. Consider hitting them up after or before work on a weekday to avoid the heavy weekend crowds. It might even be worth it to use your lunch break or take a half-day off work so you can do your shopping in peace.
6. Think outside the (big) box. It's pretty much a guarantee that the mall and big box stores are going to be packed and bustling until after the holidays are over. So why not look elsewhere for your last minute Christmas gifts? Here are some fun alternatives: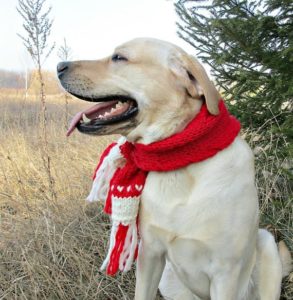 Pet Stores:

For friends with a furry someone in their life, visit the local pet store and put together a pack with toys, treats, and a snazzy new food bowl or leash. The only thing better than getting presents for yourself is getting presents for your pet!

Grocery Stores:

You probably need to stop at the grocery store anyway, so while you're there, put together a gourmet foods gift basket. Dark chocolate, cured meats, roasted seasoned nuts, grissini, olive oil, and more can all be picked up at your local grocery store. Any foodie will be more than happy that you put off your shopping until the last minute!

Book Stores:

Picking out the perfect book for someone else can take a lot of time, but book accessories are another matter entirely. Put together a gift package of a book light, a fancy bookmark, a candle to light while reading, and a gift certificate to give your favorite bookworm this holiday season. They can pick out what they want to read, then use the accessories to make the most of the experience.

Coffee Shops:

You need to stay well-caffeinated during the holidays so you can keep up with all the festivities anyway, so while you're at your local coffee shop, you might as well put together a gift package. A new travel mug, some freshly ground coffee, and a sweet treat or two makes for a tasty basket.
Keeping the Holiday Season Stress-Free
Once you have a plan in place, your last minute Christmas shopping trip should go off without a hitch. Sure, you should still plan ahead when you can, but we all find ourselves scrambling for an unexpected present every now and then, and these tips make the process as quick and simple as possible.
Presents shouldn't make the holidays stressful. They're supposed to make people happy, and that includes you, the gift-giver. So this year, use our advice to make sure any last minute shopping goes smoothly. You'll be able to save your time and energy for snowball fights, whipping up an indulgent pot of hot chocolate, or organizing a festive Christmas gift exchange game for the whole family.
Looking for even more last minute Christmas gift ideas? Check out Elfster's Christmas Gift Guides. Share your ideas with us on Elfster's Facebook page, on Instagram @Elfster, and on Twitter @Elfster.

Justina H. loves creating things, whether it's sewing a dinosaur-themed quilt for a friend's baby or whipping up a healthy meal using seasonal ingredients. Her favorite gifts are always homemade, and her overly-stuffed craft closet and fabric collection are always threatening to take over her apartment. Her favorite Elfster feature is the
secret santa app
. When Justina's not busy planning her next quilt, chances are she's writing the day away, Facetiming her niece, or engaging in a battle of wills with her temperamental cat. Hit her up for creative ways to bring a DIY flair to all of your fabulous gifts and parties!

Latest posts by Justina H (see all)
Please follow and like us: