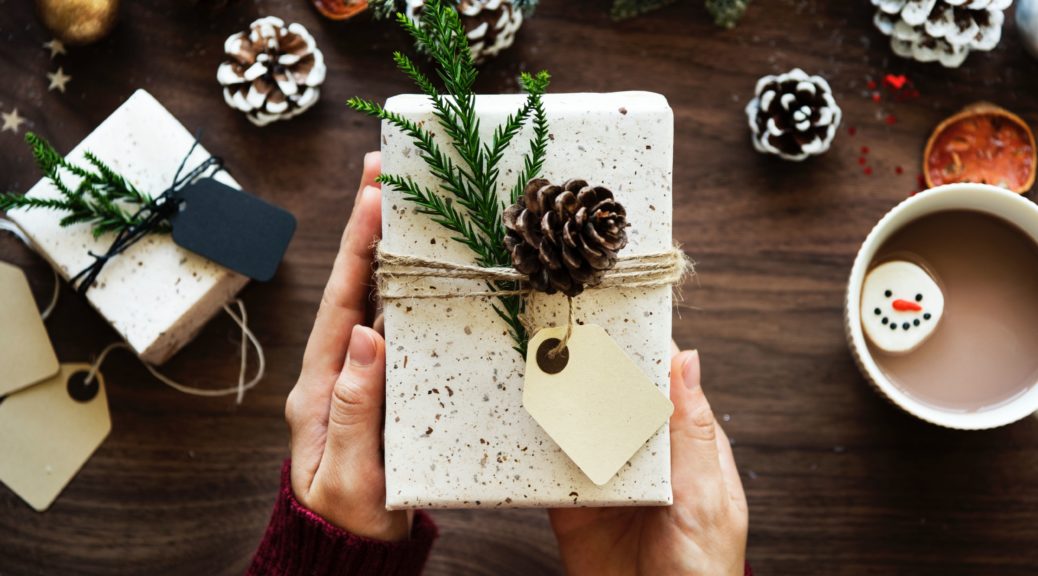 Easy Last-Minute Christmas Gifts
Easy Last-Minute Christmas Gifts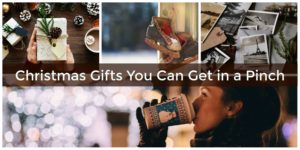 "They're here! They're here!" my kids squealed, running between the just knocked-upon front door and the kitchen, where I was elbow-deep in sugar cookie dough. My sister was slated to arrive for a Christmas visit that night, but she was two hours early. Not to worry! I thought, remembering all the time we spent meticulously cutting out and decorating cookies when we were kids. I wiped the dough off my hands and ran to the door, flinging it open to see my sister…and my two favorite cousins, whom I hadn't seen in years.
"Surprise!" they shouted, as I dove into their arms for a group hug. We spent the night making cookies and watching Christmas movies, finally going to bed around midnight. Which is when my mind went into overdrive—because I didn't have any presents for my cousins, who'd arrived with an armful of pretty wrapped boxes for my family! I lay awake brainstorming—could I put together any last-minute Christmas gifts that would still be heartfelt?
Luckily, I'm no stranger to unexpected guests, and I had a few ideas up my sleeve. These easy last-minute Christmas gifts totally saved my holidays. When we were sitting around the tree opening presents together, my cousins each had a gift from my family and felt included in our celebration. And fortunately, it doesn't take a lot of time or money to get a gift that will be truly meaningful.
Something Edible
I could smell what was inside the box before I opened it. "It's here!" I shouted, calling my kids downstairs. Every year, my mom sends us a huge package of holiday treats. Chocolate truffles, shortbread cookies, candy canes, hot cocoa mix—the works. Tearing into it makes me feel like a kid again.
Pretty much everyone loves to eat, and even at the grocery store, you can find tasty morsels that are almost as good as anything you can make homemade, for a lot less time and hassle. With your specific Christmas guest in mind, one of these last-minute edible gift baskets could be the perfect present.
Chocolate Lovers:

For those with a sweet tooth, put together an irresistible basket filled with chocolate truffles, chocolate-covered pretzels, drinking chocolate, fancy hot fudge sauce, and a king-sized version of their favorite candy bar. Tie a

festive gift tag

to the basket with ribbon, and you're good to go!

Cheese Lovers:

Some people prefer the savory side of life, and this basket will keep them snacking happily. Include a selection of cheeses—a simple but tasty idea is a fine aged cheddar, triple creme brie, and a soft goat or blue cheese. Include some fancy crackers, a jar of honey or fig preserves, and a jar of olives to complete the set.

Health Nut:

It can be hard to snack sensibly during the holidays, but this basket will help. Add some gluten-free treats, natural granola bars made with whole ingredients (think nuts and oats, not those chewy protein bars), seaweed snacks, green tea, and some raw or roasted nuts.

Adventurous Eaters:

Get ready to visit the far-reaches of your grocery store to put together this basket! For adventurous eaters, give a collection of exotic spice blends, imported olive oil, cayenne-spiced chocolate, tropical fruits, and any jars or cans of fun international foods.
These gift baskets don't require a stop at anything other than the grocery store, but when your recipient opens their present, it will be clear you were thinking of them this Christmas.
Something Experiential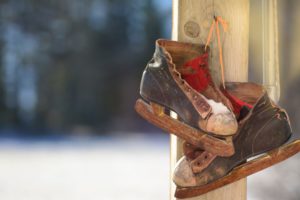 Sometimes, instead of planning ahead, the easiest last-minute Christmas gifts come from planning into the future. A couple years ago, my two best friends presented me with a gift I never expected—tickets to see Hamilton on Broadway…11 months later! It was definitely worth the wait. It gave us time to plan our trip, and booking tickets that far out meant they were less expensive.
So if you find yourself needing a last-minute Christmas gift, check for upcoming events or offer a gift for a fun experience with no date attached, like a shopping trip or a weekend away. Here are my favorite experiential gift ideas:
Sports Game:

Pick up a water bottle boasting the logo of their favorite team. Inside, slip tickets to a game or a note explaining that you'll treat them to a night watching their team go to battle.

Movie Night:

A movie night is a super easy last-minute gift. You can pick up gift certificates at your local theater or write out an IOU in a card. Tuck it into a basket along with some popcorn and movie theater candy, and you're all set.

Ice Skating:

Whether they're a kid or adult, everyone could use a reminder that the winter cold is a good thing! A voucher for a trip to the ice rink and cocoa afterward is a fun way to make sure you hang out once the holidays are over.

A Shopping Trip:

This last-minute gift is great for tweens and teens who might be hard to shop for (though creating a

family-friendly online Christmas wish list

makes it easier!). In a card, let them know you'll bring them on a shopping trip to the store or mall of their choice. Include their spending limit and when you're free to take them. It's a more intimate gift than just money since you'll actually get to spend time with them when they redeem their gift.
Something Sentimental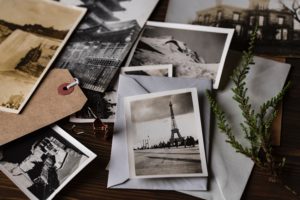 One of my mom's favorite gifts I ever got her was a poem I had printed out, then decorated with watercolor paints around the edges. It was an adoption poem I had read online that immediately made me think of my mother (my sister and I were adopted when we were very young). It didn't take a lot of time to print out, paint, and frame, but my mom loved it so much, she still has it hanging on her wall almost a decade later.
This year, try making a sentimental, homemade gift for that person you still need a present for. Write them a poem, create a custom streaming playlist of songs that remind you of the times you've spent together, frame a photo collage of favorite pictures of you two, or put together a scrapbook filled with some of your most cherished memories.
Remember, it's not the amount of time it takes to create the gift that matters; it's the fact that it comes from your heart. A gift made with your own two hands will show your loved one just how much you cherish their presence in your life.
Easy Last-Minute Christmas Gifts That Show How Much You Care
The holiday season isn't really about the presents. It's about spending time together, strengthening old bonds, and making new memories. So needing a last-minute Christmas gift shouldn't become so stressful that it gets in the way of focusing on those important things.
Surprise Christmas guests are always delightful, even if it means you have to put your brain into overdrive to make sure you can put a present under the tree for them before the big day. Maybe next year you'll remember to Christmas shop throughout the year, but this go-around, you can use one of these easy last-minute Christmas gift ideas to make sure they know you were thinking of them.
Still not sure what to give this year? Check out Elfster's Christmas Gift Guides for inspiration. Share your finds with us via Facebook, on Twitter @Elfster, or on Instagram @Elfster.

Justina H. loves creating things, whether it's sewing a dinosaur-themed quilt for a friend's baby or whipping up a healthy meal using seasonal ingredients. Her favorite gifts are always homemade, and her overly-stuffed craft closet and fabric collection are always threatening to take over her apartment. Her favorite Elfster feature is the
secret santa app
. When Justina's not busy planning her next quilt, chances are she's writing the day away, Facetiming her niece, or engaging in a battle of wills with her temperamental cat. Hit her up for creative ways to bring a DIY flair to all of your fabulous gifts and parties!

Latest posts by Justina H (see all)
Please follow and like us: