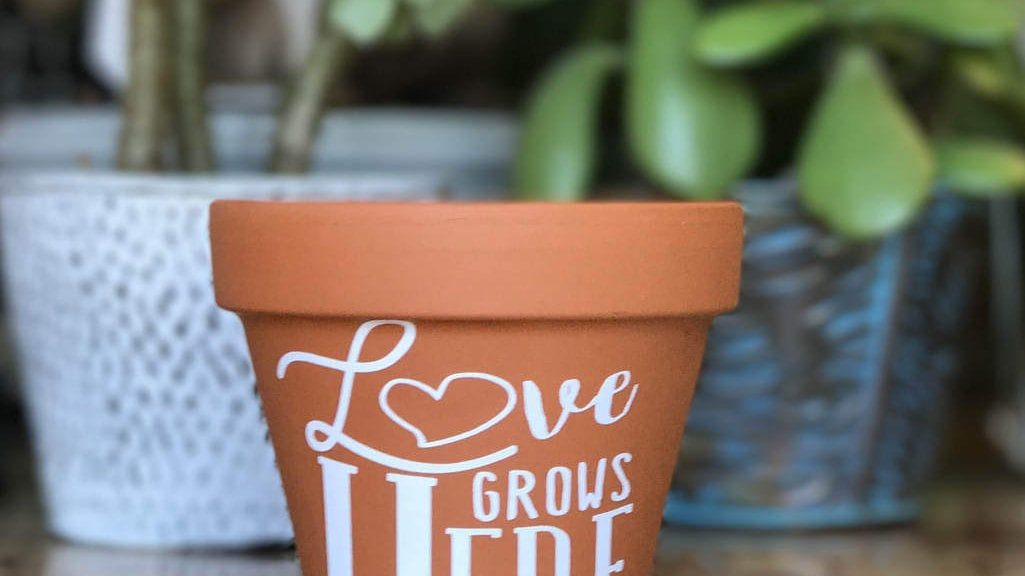 DIY Summer Wedding Favors Guests Can Take Home
DIY Summer Wedding Favors Guests Can Take Home
From outdoor receptions under the sun to an ice cream cart for guests and bouquets filled with peonies and lavender, summer weddings fill the air with a refreshing warmth and relaxation.
As I daydream about my own wedding, I've started to love the idea of DIY summer wedding favors for guests to take home—a tiny tidbit to remind them of the day and to thank them for coming.
From foodie favors, like mason jar jams and herbal salts, to nature-inspired gifts like macrame plant hangers and hand-painted place settings, there are so many creative ways to bring the season's bounty to your special day.
DIY Edible Summer Wedding Favors
Food is the perfect favor idea during the warm summer months: From barbecues to potlucks and late night dinners on the patio, chances are your guests will have a reason to put these gifts to a delicious use.
Spread the Love with Sweet Strawberry Jam
Mini mason jar jam is a cute gift that guests can throw in their purse or their back pocket when they're done dancing the night away under the glow of the moon. And from strawberries to peaches to honeydew melon, you can certainly find seasonal fruit that goes with your unique wedding color scheme!
Here's a recipe for one of my favorite simple summer jams, a strawberry basil jam that's made in a slow cooker (which means you can throw it on and save time as you run around in your pre-wedding craze).
The Ingredients List:
1 pound fresh strawberries, hulled and sliced

1 tsp. lemon juice

1 cup cane sugar

½ cup fresh basil, chopped
The Cooking Directions:
Place all your ingredients in your slow cooker and stir to combine. Cook on low for about 2 hours.

After 2 hours, stir the jam again, mashing the strawberries with a fork if you'd like it to be smoother.

Cook it uncovered for an additional 2 hours until it reaches a thick consistency (it will still be a bit runny, but that's okay).

Let the jam cool and, once it reaches room temperature, store it in your containers (i.e. mini mason jars) and place them in the fridge overnight. Gift and enjoy!
Summer Citrus Infused Sugars
Infused citrus sugars are one of the sweetest ways to celebrate summer—and they're amazing when thrown in drinks or used in baking. You can store the sugars in small glass jars with a tag that shares the recipe, allowing your guests to venture home with a gift they can easily make every summer. And, every time they do, they'll be reminded of your own sweet summer wedding soiree.
The Instructions:
Choose your star ingredient (like lemon, lime, or grapefruit zest).

Let them dry out on wax paper overnight.

When you're ready to create your sugar, simply alternate layers of zest and sugar in a sealed container.

Let the sugar infuse for a few days before gifting!
Summer Wedding Favors DIYs Inspired by Nature
Give your guests a nature-inspired gift to take home that will flourish through the months of warm summer sunshine, lighting up their home or garden.
Let the Love Grow (In Terra Cotta Pots)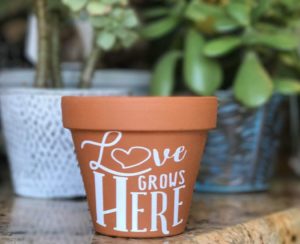 The idea to "let the love grow" is the perfect sentiment to send home with your guests as the wedding night draws to a close. And you can easily represent this idea in party favor form with some soil, seeds, and mini terra cotta pots. This favor, in particular, makes for a perfect last minute homemade gift if you find yourself in a time crunch.
The Supply List:
Place the soil and seeds in your terra cotta pots, then attach a note with some raffia or twine. The note can be a simple, handwritten phrase on a piece of rustic brown paper that reads, "Let the love grow." This will encourage your guests to water the soil and watch as the flowers come to full bloom under their loving care.
A Simple Macrame Plant Hanger
The macrame craze is in full force and what better way to embrace it than by making a bunch of easy macrame plant hangers for your guests!
The Supply List:
Macrame Directions:
Begin by cutting 8 pieces of rope (24 inches each). You'll want them long enough so that some rope can hang at the bottom of your pot and lots of rope can hang above. Also keep in mind the extra length that will be needed for tying knots around the pot.

Next, bring all pieces of your rope together and tie a knot a few inches from the end of the rope pieces to bundle them all together.

Turn your pot upside down, place the knot in the center of its bottom, and divide your strands of rope into groups of two. This will divide your pot into four pieces, like a summer pie!

Tie a knot into each of those four groups of two right below the bottom edge of the pot and secure the rope in place with tape.

Grab one rope from one set and another rope from the set next to it and tie those ropes into a knot (this is where you'll start to get the macrame feel). The new knot will rest directly between the two old knots. Repeat this all the way around the pot until you have your next level of knots.

Tape them in place to the pot and repeat, creating your third level of knots. Depending on how large your pot is, keep going with this pattern until you reach the top edge of the pot.

Turn your pot over and hold your rope ends in your hand. Tie a knot at the top of the rope wherever you'd like it to hang. Make sure that all the ropes are even and that the pot hangs evenly, too. Take off your tape. If you'd like to see what it looks like, use your screw hook to hang it. Or, set it aside as a wedding favor and move on to the next!
Note: This is the perfect craft to do with a group of friends or family. Though by the directions it may seem a bit complicated, once you're doing it, you'll get the hang of it quickly!
Hand-Painted Place Settings Double as a Wedding Favor DIY
Hand-painted floral place settings are a delicate way to bring DIY artistic flare to your tablescape. And even if you don't fancy yourself a Picasso, you can still try your hand at some simple flowers.
Try doing this craft on mini canvas held up at the table with wooden easels. If you'd like an interactive wedding activity, you can even put paints out and encourage the guests to make their own DIY place setting to take home.
During the summertime, the options for food and nature-inspired gifts are bountiful and offer an ode to our beloved season of warmth and sunshine.
Like the wedding day itself, sending your guests home with a party favor sparks celebration, inspiration, and a bit of magic. And, whether you're mixing summer sugars and jams or spending time in the world of macrame and paints, easy DIYs that offer gratitude to your guests are a wonderful way to say thank you.
For more creative wedding gift ideas, explore our Happy Couple Gift Guide or set up an online gift exchange with friends and family. You can also connect with us on our Facebook page, on Twitter @Elfster, or Instagram @Elfstergram.

Bay E. has her BA & MA in English and creative writing from San Francisco State University. She's passionate about poetry, cooking, photography, and exploring the great outdoors. When it comes to gift-giving, she loves creating homemade gifts with a natural and artistic flair, often food-related with some sort of quote or recipe attached.
Please follow and like us: