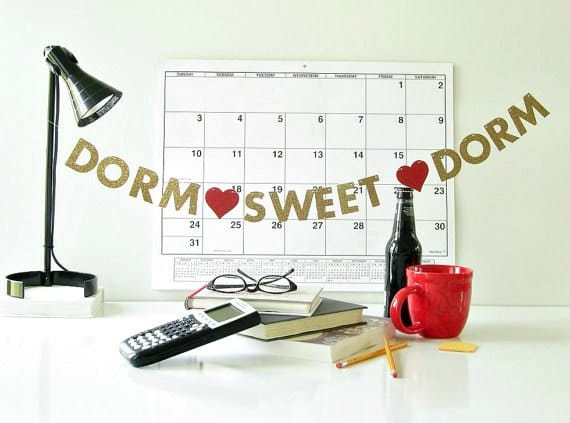 What Do You Get a High School Graduate: Trendy, Inexpensive Graduation Gift Ideas
What Do You Get a High School Graduate: Trendy, Inexpensive Graduation Gift Ideas
The first time I felt like I had really and truly become a part of my husband's family was when my mother-in-law gifted us with a family heirloom—a beautiful quilt painstakingly sewn by her mother. I teared up, thinking of the hours of work that went into creating the quilt; it was like a connection between me, a novice quilter, and my husband's grandmother, who I never got the chance to meet.
I immediately ran to our room to spread the blanket on our bed. It was like a physical manifestation of a big hug, and I felt so loved and lucky that such a precious gift had been entrusted to us. Even though it didn't cost any money, and even though I've been given flashier gifts in the past, it's still one of the most memorable gifts I've ever received.
So, what do you get a high school graduate for a congratulations gift? While they probably need things like a laundry bag and new textbooks, the best gifts for new grads are the ones that will give them a connection to home when they're feeling a little lost amidst the uncertainty of their new lives. Sounds daunting, right? But one kid's old blanket is another kid's family treasure, so as long as you take their personality into account, coming up with meaningful, even inexpensive, high school graduation gift ideas for your newly minted adult (that will also look trendy and cool in their new dorm room) won't actually be difficult at all.
Kitchen Gadgets for (Almost) College Students
One of my earliest memories of my mom is watching her wash a huge batch of chopped kale leaves in the sink, preparing to make a big pot of her special Portuguese kale soup. We were always in the kitchen together, my mom the head chef and I her assistant. As I got older, I would make family meals on my own from scratch, inviting my friends over to gab while I worked on turning out a big pan of cheesy lasagna or a tureen of chicken and dumplings.
Then I went to college. The dining hall at my school was fine, but I missed being able to do the cooking myself. And with my insane schedule, I often found myself sleeping when the dining hall was open, and famished when it was closed (but lacking the funds to go out for a meal).
Giving kitchen gadgets for college students isn't just a way to make sure they'll stay fed even when they sleep through dinner. It's also an opportunity to give them a little taste of home, so they can recreate their favorite dishes in the comfort of their dorm room when they start feeling homesick. I guarantee it'll make them popular with their dorm mates, too—anyone who's turning out cheeseburgers or homemade soup at 2 am during midterms is bound to make a lot of new friends!
The best kitchen gadget gifts can be used for more than one thing. A slow cooker, for instance, can be used to cook up just about anything, from oatmeal to brownies, roast beef to baked potatoes. And an electric coffeemaker is a great survival tool for following the collegiate food pyramid: coffee at the bottom, followed by ramen in the middle, and the occasional hot dog at the top (both of which you can make in an auto-drip coffeemaker). To personalize the gift, consider this add-on: a cookbook from the family collection filled with the recipes they grew up eating.
Inexpensive, Design-Driven High School Graduation Gifts
I spent years decorating my childhood bedroom to reflect my style, taping Velvet Underground CD inserts above my bed and letting my friends write notes and sign their names on the small space of wall that was hidden when you opened the door (shh, don't tell my mom). So when I got to college, I was definitely ready to put my decorating touch on the bare-bones, cinderblock-walled room I was sharing with a die-hard Mariah Carey fan.
First things first, great lighting to add a cozy glow to your kid's dorm room will be a welcome alternative to the standard fluorescent lighting—and can be an inexpensive high school graduation gift. A desk and a floor lamp are pretty essential, and you can find all sorts of styles, from rose gold and glitter for a classic feminine style to a shade decked out with the logo of their favorite sports team.
Practical gifts, like washi tape for hanging pictures of the friends and family back home in a colorful way, a tech gift that helps them stay in touch with friends and family, and blackout curtains in a fashionable print (so kids can sleep through the day after staying up all night studying) may seem like no-frills presents, but your new high school grad will be seriously thankful that their room feels like a functional home away from home, and not just a temporary room they're staying in while they focus on their studies. When the homesickness kicks in, they'll feel better surrounded by comfort instead of the blank canvas they moved into at the beginning of the school year.
Family Mementos Are Trendy Vintage Dorm Room Decor
I remember going down to the basement one summer to look for some old pool toys when I stumbled upon a strange assortment of large, black CDs in a milk crate. I asked my parents what the strange discs were, and they explained to me that before cassette tapes and CDs, everyone listened to music on vinyl albums. Well, flash forward to the present and vinyl is back in a big way. I used to think it was really weird that my parents held onto their old record player and albums—I mean, music is digital, for Pete's sake! But the joke's on me because even I have a turntable of my own now so I can spin everything from novelty Christmas albums to the music of David Bowie.
Look around your house and see if you have any similar vintage gems tucked away that could give your kid major bragging rights when they leave the nest for their new place. Everything old is new again—even Friends-themed parties and gifts are enjoying a resurgence in popularity, so maybe that old poster you have in the basement could work as a present.
The gift could be a handmade quilt that's been in the family for years (shabby-chic is very trendy), something cool like a record player, vintage sports team memorabilia, or a quirky vintage knick knack that can be a conversation starter for your child and their new dorm mates. So many family mementos could work as a trendy dorm room decor.
You know your kids best, so you'll be able to pick something that has meaning attached—but it should also be something they'll be proud to display in their new digs, too. If you aren't sure what's currently trending, just head to the local mall and browse the big box stores. Most of them will have back-to-school sections for new college students. Take a look there for inspiration to see if you have anything that could double as both stylish decor and a gift to remember home by.
When You Don't Know What to Get Your High School Graduate, Gift Experience
The first time I spent a few nights away from home with no adult supervision wasn't when I left for college, it was right after graduation. My parents had gotten together with some of my friends' folks and chipped in to rent us a run-down cabin on a lake near our hometown as a post-graduation present. It wasn't anything fancy, but nothing could take the place of the memories we made falling out of canoes, searching for constellations, and cooking dinner together on the rickety stove.
The gift of experience, if you don't know what to get your high school graduate, will last forever, whether it's a multi-day trip or an afternoon of fun to share with the close friends they'll soon be leaving. Choosing something isn't that hard—just think of things your kids already like doing with their friends, and then kick it up a notch or two. Music lover? Get them a few tickets to an upcoming concert or music festival. Outdoorsy types will be thrilled with everything needed for the perfect day hike: road trip money that covers gas and coffee, and a gift certificate for dinner once they make it down the mountain. A white-water rafting or paddleboarding adventure are perfect for water babies, and theater kids will be ecstatic to see a local production with their besties. You could even plan a fun day for your graduate to spend bonding with a beloved pet they'll be leaving behind when the leave the nest. Those first few nights at college, they'll be able to seek comfort in the memories of the time spent with their high school besties, and get inspired to meet new buds while at college, too.
Leaving for college wasn't easy; I cried for a solid hour when I said goodbye to my best friend. But once I got to school and set up my new room (my roommate was very tolerant of the goth phase I was going through at the time, bless her Mariah Carey-loving heart), complete with pictures of my friends smiling down at me from the walls and a blanket crocheted by my aunt at the foot of my bed, I felt excited. This wasn't the end of my old life, it was the beginning of something new—and my friends and family would always be there when I returned home.
The best way to get the perfect gift for your graduate isn't flipping through a catalog, it's thinking about what you really know about them and their interests, and finding the gift that fits them. Sometimes it's as simple as an electric griddle so they can make pancakes on Sunday mornings just like at home, and sometimes it's that vintage hockey pendant that's been hanging on the wall of the family room their whole life. They're not just dorm decorations, they're a way for your graduate to stay connected to what matters most—home.
Brighten up any graduate's special day with a little something from our Great Gifts for Grads Gift Guide. You can keep up with all things Elfster on Facebook, and don't forget to visit us on Twitter @Elfster and Instagram @Elfstergram.

Justina H. loves creating things, whether it's sewing a dinosaur-themed quilt for a friend's baby or whipping up a healthy meal using seasonal ingredients. Her favorite gifts are always homemade, and her overly-stuffed craft closet and fabric collection are always threatening to take over her apartment. Her favorite Elfster feature is the
secret santa app
. When Justina's not busy planning her next quilt, chances are she's writing the day away, Facetiming her niece, or engaging in a battle of wills with her temperamental cat. Hit her up for creative ways to bring a DIY flair to all of your fabulous gifts and parties!

Latest posts by Justina H (see all)
Please follow and like us: