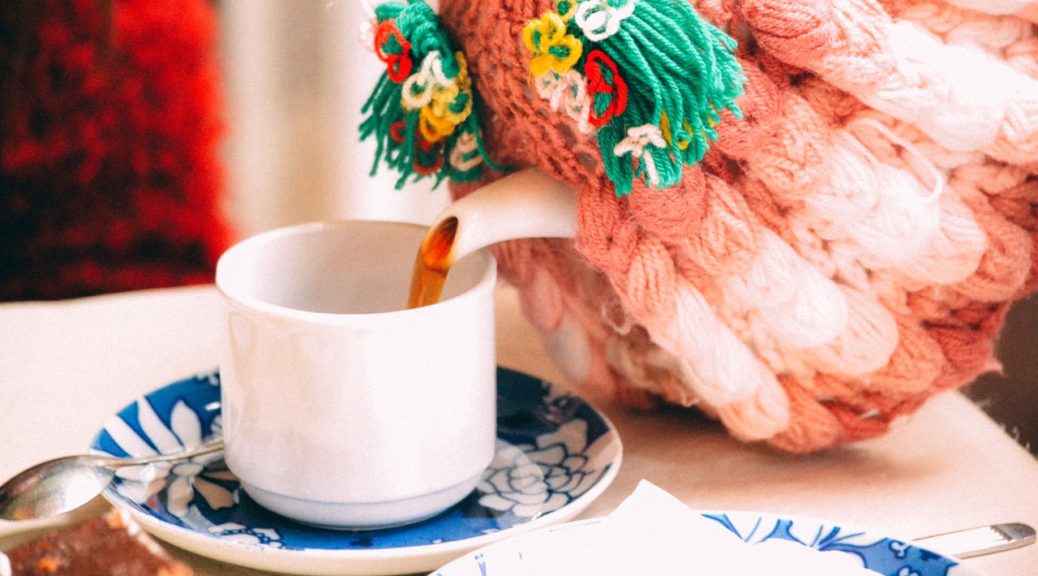 Whimsical English High Tea Party Ideas for a Non-Traditional Spring Birthday Celebration
Whimsical English High Tea Party Ideas for a Non-Traditional Spring Birthday Celebration
"Drink your tea slowly and reverently, as if it is the axis on which the world earth revolves — slowly, evenly, without rushing toward the future." – Thich Nat Hahn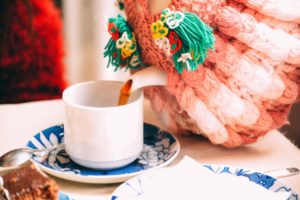 I love everything that tea parties stand for—the warmth, the conversation, the feel-good nature of them. I have similar feelings about birthday parties, so once I came up with the idea to combine the two, I was one happy gal.
I threw an all-ages high tea gathering for my sister's 30th birthday last year so we could include my niece, who was still a toddler at the time. It was intimate and hosted outdoors, with whimsical twists on traditional food and decor. I added a few touches of magic to the surroundings by way of bright whites and flowers, put my own creative spin on the tea sandwiches, added a charcuterie spread, and even included an interactive dessert that allowed both parents and their little ones to express their artistic freedom through cupcakes.
The birthday celebration itself wasn't exactly traditional, but I wanted to somehow still give the guests the feel of a classic English high tea party, so I sent them home with party favor bags of scones and preserves to have the next morning with a warm mug of Earl Grey. It was a quiet gathering filled with softly spoken conversations that left time for tea-drinking and all the goodness it brings—most importantly, enjoying the company and companionship of those you're with.
Here are some ideas on how to recreate the gathering yourself. Here's to throwing a tea party even Alice would be proud of!
Magic and Whimsy Wherever You Go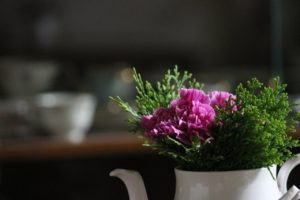 It honestly doesn't take much imbue a party with an air of magic and whimsy. This celebration can be hosted indoors or out. Here are three tips that will take any space from mundane to magnificent:
Tip #1: Shop around at vintage and antique shops in search of old tea pots. Or, gather them from family and friends so they hold memories and stories within them. Use these as your floral bouquet holders and when the party is over, send each guest home with one, or with their borrowed kettle now full of wildflowers.
Tip #2: White naturally adds whimsy to any space. Go for big bunches of white helium balloons around the table and in the background. Use white fabric for your tablecloth and napkins. Bring out your clean, white plates and cups to serve from. Keep it easy and minimal, adding only a few pastels here and there. Add clear twinkle lights if you'd like; even during the day, twinkle lights tend to add a special touch to your surroundings.
Tip #3: Fancy things up with rustic greenery and twigs. Sprigs of lavender always look beautiful, too, if you have them available to you.
Serving a Spread to Delight and Surprise
Fun and fancy is the golden rule for classic tea party food. But, I like to bring some twists to the traditional in two ways. First, I jazz up the tea sandwiches, avoiding the expected cucumber and cream cheese or chicken salad options. Then, I take bread and butter to the next level by adding a simple charcuterie spread to the table. Here's my idea of a modern high tea snack:
A Classic Charcuterie Spread
In addition to your bread and butter, add jams, nuts, hunks of cheese, sliced apples, an assortment of salami, and other in-season fruits. A spread like this will make your table look beautiful, but it will also give your guests variety with a side of surprise.
Fresh Caprese Tea Sandwiches
I like to make mine with fresh basil, a slice of mozzarella, a thick tomato slice, a drizzle of balsamic, and some black pepper and sea salt. Any kind of bread will do, but I prefer soft sliced bread cut into triangles to evoke traditional tea sandwiches.
Fanciful PB&J
I spread natural peanut butter and an assortment of homemade jams onto white bakery bread. Then, I use cookie cutters to cut them into fun shapes, like hearts and stars.
When you serve your spread, don't forget the tea! And, most importantly, the dessert…
Build Your Own Cupcake Bar
A hands-on activity (especially one that involves a sugar high) is great if young guests are starting to get tired from the tea, the chatting, and the sitting.
First things first, before I build the cupcakes, though, I like to build the cupcake stands. For this DIY birthday show stopper, I suggest going thrifting to find a few colorful China plates and tea cups. In addition, you can also reach out to friends and family to see if they have any they're looking to get rid of so you can upcycle them.
To create the cake stand, all you have to do is glue the plate to the cup and there you have it—one single-tiered plate stand.
Then comes the tasty part! For the cupcake bar ingredients, I like to bake up vanilla cupcakes and set out an assortment of colored buttercream frostings. Pastel colors, in particular, seem to add that extra fanciful element to a tea party, along with the vintage china.
For the toppings, I focus on all things sprinkles! I like to mix and match white bowls brimming with pastel sprinkles, primary colored sprinkles, and shaped sprinkles, too. You can, of course, add more toppings to your cupcake bar. I just love the simplicity of a "sprinkle" of color on a plain white cupcake. But here are some other interesting ideas for unexpected toppings:
Diced fresh fruit

Chocolate chips

Coconut shreds
High-Minded Scone and Preserve Party Favors
Does anything seem more tea party-esque than scones and preserves? I don't serve them at the gathering itself because I like to keep people excited about the tea sandwiches, the cupcakes, and the charcuterie spread. But, I do love to send my guests home with a party favor pack of homemade scones and mini jams.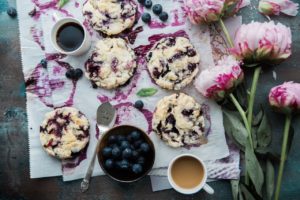 Here's my go-to simple scone recipe. It's an easy one I started making with my grandma when I was a kid, and it now seems to be ingrained in my memory! Feel free to add in your fruit of choice, like blueberries or blood oranges.
The Ingredients:
3 cups flour

1/2 cup sugar

5 tsp baking powder

1/2 tsp salt

3/4 cup butter, frozen

1 egg

1 cup milk
The Baking Directions:
Preheat your oven to 400 degrees and line a baking sheet with parchment paper.

Combine your first four ingredients in a large bowl, then grate in your frozen butter. Use your fingers to work it in. It will look a bit coarse, but that's okay.

In a small bowl, mix your egg and milk, then stir it into the flour mixture.

On a lightly floured surface, take your dough and knead it. Roll it out into a circle about 1/2 thick before cutting it into 8 triangle-shaped wedges.

Place the scones on the baking sheet and bake for 15 minutes. Sprinkle with a bit of sugar and get ready to indulge in a sweet treat.

Wrap your scones in a favor bag alongside your jam to gift away in minimal fashion (I'm all about

embracing that minimalist gift-giving trend of 2017

).
As children, many of us got together, sat in circles, and drank pretend tea. As adults, it becomes more rare to focus on that element of simplicity and magic. That's why I love to make my tea parties whimsical and fancy-filled by thinking outside of the box, putting my own spin on them, and inspiring guests to host their own tea-infused traditions as well. Because no matter what the gathering entails, the true tradition remains the same: to be together, sip on a cup of something warm, and chat the day away.
For more tea-spiration on gatherings and gift giving, explore our Tea Gift Guide, or connect with us on our Facebook page, on Twitter @Elfster, or Instagram @Elfstergram.

Bay E. has her BA & MA in English and creative writing from San Francisco State University. She's passionate about poetry, cooking, photography, and exploring the great outdoors. When it comes to gift-giving, she loves creating homemade gifts with a natural and artistic flair, often food-related with some sort of quote or recipe attached.
Please follow and like us: