A Year of Simplicity: How to Embrace the Minimalist Gift Giving Trend of 2017
A Year of Simplicity: How to Embrace the Minimalist Gift Giving Trend of 2017
Wandering aimlessly through the mall, I hunted for the perfect gift: an item that would be useful and beautiful—something that says, "I care about you," without saying, "Here's another knick-knack that I know you probably don't need." How in the world are you supposed to give a gift to a minimalist?
2017 is the year of consumer simplification—and that can make gift giving even more challenging. Many of us are being influenced by the minimalist lifestyle, from Marie Kondo's viral decluttering magic to the popular streamlined Swedish aesthetic and "clean eating" movement. According to recent predictions, consumers are immersing in the digital world, reducing waste, and thinking globally even more in the new year.
As being online gains an ever-growing importance, our physical lives become more and more simplified, slowly but surely reducing our collective love affair with "stuff." Here's how to embrace minimalism when picking out a gift for anyone on your list in 2017—the year we all hope to finally get our lives decluttered.
Minimalism in Virtual Reality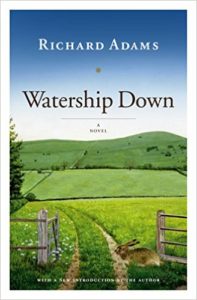 What in the (digital) world can you give to the friend who lives fully online? My buddy George is a knowledge enthusiast, always diving into the world of learning. Sometimes, it's focused on his photography business, sometimes a new hobby like bookbinding or making homemade pasta—you'd think he'd need to have his own library! But, actually, he does all his learning via the world wide web.
This year, I'm gifting him with an online course for his birthday. Skillshare, for example, is a fantastic online resource for learning new crafts, hobbies, and trades, from digital photography to video game design. With a gifted subscription to a class, anyone can learn from the most popular and influential teachers of the day in almost any industry you can imagine—without stocking the bookshelf. Here are a few of the classes I've put on my own list:
Hand Lettering Essentials for Beginners

Street Photography: Capture the Life of Your City

Knife Skills: A Mini Class to Chop Like a Chef

Creative Writing for All: A Ten Day Journaling Challenge
And don't forget, online booksellers also offer digital versions of many popular reads and timeless classics, everything from Harry Potter and the Sorcerer's Stone to Influence: The Psychology of Persuasion.
Impress a Global-Minded Guru
Companies already cater to our desire for interconnected culture—we celebrate the unique spices of Indian cuisine and pay top dollar for fair trade imports. Even the ever-trending Lokai bracelets combine elements from around the world in one small beaded band. Citizens of the world seek out connections to a broader community. They want to open their kids' hearts and minds to be more globally-focused, introducing exotic locations, unique lifestyles, and even ways to make an impact on people living a world away who they will never meet.
If you're looking for a gift for your favorite global guru, look into giving altruistically in their or their family's name. Organizations like Heifer International, for instance, donate livestock (and the accompanying education of how to care for them) on your giftees behalf to communities in the developing world. A gift of a chicken, goat, or cow can provide a family business and help make a difference in a tangible way.
Other organizations offering practical assistance to children and families around the globe are:
The Zero-Waste Environmentalist
Do you also have friends who fit this description: from clothes to decor, and even cooking supplies, they're steadily moving toward owning as few belongings as possible to help reduce waste. These are the hardcore minimalists, and companies are going to engage them even more in 2017. They're reducing or using multi-purpose packaging, switching to natural materials, and ensuring sustainability at every turn of the manufacturing process.
Choosing a gift for these folks can feel daunting, but, actually, they're the most likely to appreciate a practical gift! Consider gifting a set of all-natural, reusable bags for bulk foods. The bulk bins are a staple for zero-waste living, but only if you bring your own packaging to the store. Mason jars are the norm, but thin-weave nylon bags are easier to carry, shatter-proof, and even come in a tight enough weave to hold nut flours or nutritional yeast.
Remember that the zero-waste minimalist avoids excess at all costs, so less really is more. When in doubt, an e-book version of Michael Pollan's newest work would never go astray.
The truth is, yearly trends are just that—they change each year. Especially in the tech age, consumer interests move so quickly that it can be difficult to keep up. Due to the less-is-more approach that's trending now, you may find a lot more digital gifts in your inbox this year. But who knows? Next year we might be back to gifting knick knacks and Christmas ties.
In the age of simplification, it's important to remember the true significance of gift giving. Whether it's physical books or digital, real-life concert tickets or a subscription to an artist's video performance, your generosity and thoughtfulness still remain. You might find that giving physical items is more difficult now than ever before, but that doesn't mean that the spirit of your gift has diminished in any way. Gift giving moves with the times, but take care to remember the kindhearted impetus that drives us all to exchange tokens of our appreciation for each other.
Need more gift ideas for the minimalist in your life? Check out Elfster's gift lists for endless possibilities for every trend-follower on your list. Be sure to follow us on our Facebook page, find us on Instagram at @Elfstergram, and on Twitter @elfster for even more ideas on how to give in the new year.

Mandi S. is a 20-something artist and gift-giver extraordinaire who loves to cook delicious meals at home. When she's not traveling the globe exploring new cultures, she can be found under a cozy blanket with a rather large book in hand. She believes traditions are the spice of life. Mandi's also incredibly in love with her 95 pound lab puppy, Leben.
Please follow and like us: