Motivational Gift Ideas: Inspiring Friends to Keep Their 2017 New Year's Resolutions
Motivational Gift Ideas: Inspiring Friends to Keep Their 2017 New Year's Resolutions
March is how far I got in 2016. Come to think of it, March is about how long I can maintain my New Year's resolutions most years. But wouldn't it feel amazing to see a New Year's resolution through for an entire calendar year? I'm determined to tough it out in 2017—I'm in it for the long haul and I know my friends are, too.
From 12-step programs with support groups to exercise buddies counting on you to show up at the trailhead, having someone to meet with and report back to can keep you on the focused path towards achieving any goal. So this year I hosted a gift exchange to help launch a year-long accountability buddy system amongst my besties.
On the morning of December 31st, right as people in the Eastern Hemisphere were beginning to ring in the new year, my three closest friends and I got together to swap motivational gifts with our 2017 accountability buddy—and gear up for a year of achieving our goals together.
Positivity Gives You Super Strength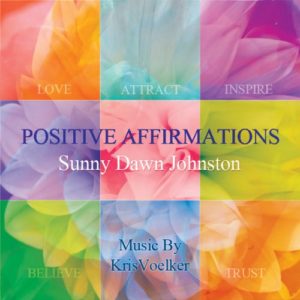 Sometimes we forget how strong we really are. But that's what our friends are for: to remind us how far we've come, what we've been able to accomplish, and how much of an impression we've left on the world.
Jackie and I have been friends for about three years, and I've seen her accomplish some amazing things, from her Master's degree in Counseling Psychology to having a baby. She's one of those phenomenal gals we all secretly believe might be Wonder Woman, though she doesn't always see the resemblance herself.
Now, with 2017 staring her in the face, Jackie is having doubts about whether she'll be able to achieve her New Year's resolution of getting accepted into a top Ph.D. program. With a new career to nurture and the sweetest baby son to care for, her confidence sometimes wavers. Luckily, I got to kick off our New Year's gift exchange by gifting this remarkable woman with a fountain of positivity to keep her spirits high—an audio CD of positive affirmations she can listen to on her commute every day. She loved the CD, but was especially touched by my endless faith in her.
Daily Reminders to Power Through
We all have bad days, but sometimes those bad days can seep in and become bad weeks. That's when our New Year's resolutions are the most at risk of falling by the wayside. For people who suffer from depression, keeping a bad day in check can feel like an impossible feat.
My friend Sara is a married mom with big aspirations for the future, but has struggled with major depressive disorder. Though she's always been the epitome of hard work and determination, there are times when her depression makes her want to give up.
Knowing that Sara's resolution this year is to score a big upcoming promotion, Jackie gave her something to help lighten the burden on those bad days: a daily motivational calendar to help her stay positive even when her internal struggles are working against her.
Remember Your Own Strength
Moms are a special breed of superhero, in my opinion. They spend their lives doing everything they can to make other people happy, nurturing the success of their children and sacrificing for them without hesitation. That's why I have a profound respect for my friend Diana, a stay-at-home mom of four brilliant children.
Her eldest is 17 and her youngest just 3. Whether she's searching for a beloved plush toy so the toddler can take her nap or helping her eldest son with his college applications, she's constantly worrying about and caring for others—she's given up a lot and postponed her own goals to make sure her children achieve theirs.
But, for once, Diana is doing something just for herself, resolving to lose weight, get in shape, and run a half-marathon by the end of 2017, even though she hasn't run a mile since high school gym class. It's going to be a huge challenge, but she has a plan and, most importantly, the endless support of her husband, kids, and friends. To keep Diana motivated, Sara gifted her an inspirational poster, beautifully framed.
Using a calligraphy set her husband got her for Christmas, Sara created a beautifully scripted placard that reads, "Life is tough, my darling, but so are you." She then framed it to match the style of Diana's home. Diana plans to hang it in her bedroom so it's one of the first things she sees in the morning when she wakes up and puts on her new running shoes.
What You Think, You Become
For all of us career women—and those unbelievable ladies who somehow manage to swing a career and mommyhood—our profession is like a monument that we work our entire lives to build. Each year it gets a bit stronger and nicer to look at, but it also becomes more difficult to reach those new heights. As an entrepreneur, I actually worked 44 out of 52 weekends in 2016!
So one of my resolutions is to take better care of myself by giving myself vacation days. I love my job, but I also miss being able to travel, so I'm planning a much-dreamed-of vacation to New York at the end of 2017.
Being the supportive career cheerleader she is, Diana gave me the perfect present: The Power of Positive Thinking by Norman Vincent Peale. I've already begun reading my gift and it's giving me some wonderful tips on how to be kinder to myself while still striving for success. And I know Diana will be there holding me accountable in 2017, helping me reflect on Peale's motivational lessons so I make it to New York and nurture the non-professional side of my life as well.
Not only did our supportive gift exchange get me even more motivated to meet 2017 head on, but it made me realize that I have a pretty incredible group of friends. I'm lucky to be surrounded by strong, smart women who know what they want in life—and are always willing to help someone else reach their goals, too.
New Year's resolutions used to feel like a solitary endeavor, making them far more challenging to uphold. This year, I'm not alone. I have an accountability buddy and an entire team of inspiring friends behind me to make sure my New Year's resolution becomes a reality. So bring it on, 2017! My girls and I are ready to make this our best year yet.
Want more ideas on how to make your 2017 resolutions stick? Let the Elves inspire you with motivational gifts. Get even more ideas on our Facebook page, Instagram @Elfstergram, and Twitter @Elfster
Rai C. is known as the gift-giving guru in her family since she always seems to think of the perfect, unexpected gift—from time-saving tools to handcrafted mementos from the heart. Rai lives with her husband in Texas, where there's no shortage of scrap wood to turn into homemade gifts. Hit her up for DIY ways to make beautiful presents and party favors you'll be proud to give.
Please follow and like us: