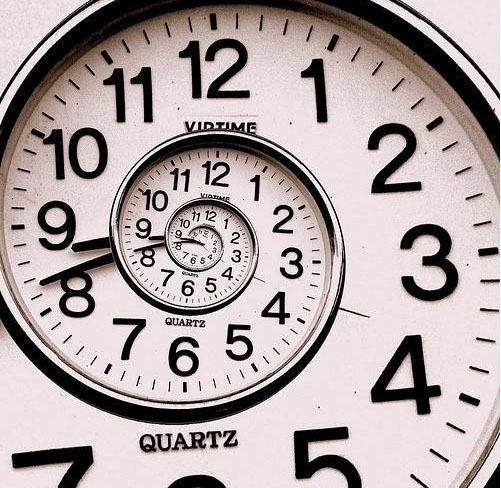 Hit Rewind: A New Year's Eve Party That Turns Back Time
Hit Rewind: A New Year's Eve Party That Turns Back Time
Rifling through a box that I've yet to unpack in the two years since buying our home, I pull out a stack of old photos from my high school days. I can't help but wonder how time possible could have passed so quickly. As I pull a second handful of pictures from the box, a few CDs become visible—and they give me a brilliant idea for ringing in the new year with a trip down memory lane.
With photographic proof of my past stylish decades in hand, and tunes from 1993 blaring out of my stereo speakers, I conjure up a plan for a New Year's Eve party that will hit the rewind button, if only for the night. My friends and I will revel in the past before stepping into the future unknowns of 2017.
An Invitation to Travel Back in Time
Along with an invitation to join me for the traditional countdown to the new year, I posed a challenge to my friends to see if they could show up dressed as they would today, and bring along a few simple items that could easily transform their look to fit a trend rocked in every decade from 2000 all the way back to 1970.
My best friend from grade school, Vanessa, helped me come up with the timeline for the night:
7:00pm:

Guests are to arrive and live it up in the now, i.e 2016.

8:00pm:

Time starts to slip backward, and we find ourselves in 2010.

9:00pm:

Another decade falls away and it's 2000. Y2K 2.0 anyone?

10:00pm:

We're partying like it's 1990 (through '99).

11:00pm:

Suddenly, the scene is 1980—and we're living in a material world (and I am a material girl).

Midnight:

Happy 2017—or is it? 1970 lives again as we celebrate the new year as happy little hippies!
Attire That Rings in Each Era of Fun
Coming up with a great outfit for a themed event can be almost as fun as the party itself. So figuring out six looks for our time warp New Year's Eve celebration really spread that fun all through the month leading up to the big day. I settled on a stretchy black maxi skirt paired with a simple white cami and shimmery silver cardigan that is comfy for dancing, but stylish enough for an evening partying with friends—and can be altered in any number of ways, depending on the decade.
For my first fashion switch-up of the night, I channeled my early 2000s self and swapped my silver cardigan for a velour zip-up hoody, pinning my hair up with a few butterfly clips. When the 90's rolled around, the velour was traded out for a well-worn band tee and flannel, and my hair was let loose according to the 90s grunge fad.
To bring my outfit even further back to the 80s, the flannel and tee became a slouchy sweater worn off one shoulder. I also folded my skirt up and pulled on a pair of leg warmers and neon tennis shoes. Of course, I throw my hair into a side pony and add a couple jelly bracelets from my purse to finish off the ensemble. Finally, by pulling my maxi dress up over my bustline, removing my sweater and cami, and adding a fringe scarf at my waist, some chunky heels, circle shades, and a few colorful beaded necklaces, I'm suddenly 70s Boho-chic.  
And I have to throw a little praise at Andrew for the creative way he turned his attire of a pair of blue jeans and a plain white t-shirt into outfits that completely took us back in time. His addition of a Von Dutch trucker hat and pyramid studded belt for the early 2000s were replaced by a color blocked shirt the Fresh Prince himself would've envied in the 90s, buttoned only at the top. A lime green windbreaker, and coordinating neon visor, topped his newly cuffed jeans when he switched into 80s mood, and he finished out the night in a 70s' striped brown and green sweater vest and loafers that I can only imagine lived in his father's closet for the last 45 years since they were so spot on for the decade.
Foods of Parties Past
Needless to say, all of our wardrobe changes were pretty comical to watch, and all that laughter had us working up an appetite. So I laid out a spread spanning the decades with flavor trends that have stood out over the years.
Appetizers ranged from the potato skins and mozzarella sticks of now, to fondue, pickle roll-ups, and jello molds that were the groovy way to snack at parties in the past. The 80s nods of Dunkaroo dip and Sloppy Joe sliders will disappear quicker than 2016, knowing how much my buddies Emma and Steve from high school loved the lunchroom classics back in the day.
Our dessert for the night was straight from the 70s and a huge hit for its miniature size: individual pineapple upside-down cakes that I made in a cupcake tin.
To make these delicious disco-era treats, I rounded up:
A box of yellow cake mix, oil, and eggs—as instructed on the box

One stick of butter, softened

One packed cup of brown sugar

A can of pineapple rings in juice (drained, but juice saved and set to the side)

A small jar of stemless maraschino cherries
The baking instructions are fast and easy to follow:
Preheat oven to the temperature listed on the box for cupcakes.

Mix up the cake batter, substituting the water for the pineapple juice that we set aside.

In a separate small bowl, combine the brown sugar and butter, and divide into the bottoms of each cup evenly.

Press a pineapple ring into the sugar mixture of each cupcake and add a cherry to the center of the ring.

Pour the cake batter over the pineapples, filling each cup by about a two-thirds.

Bake according to the cupcake instructions on the cake box

Once cooled, flip the pan and remove the cakes to reveal their cute, decorative tops.
Music That Moves Us Through the Decades
With each hour that passes, taking us closer to the midnight countdown, a scene-setting playlist of music to cue the "current" decade will start, as we mingle and munch treats. Top 40 hits of today will ignite the night as my guests arrive, excited to share our plans for the new year ahead. As we get closer to saying "Bye Bye Bye" to 2016 and shift into the hits of the early 2000s, appetizers and champagne will "Get the Party Started" during cocktail hour.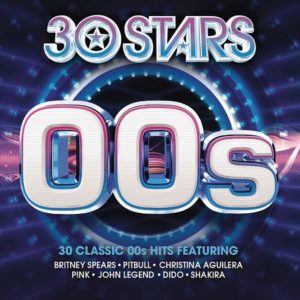 I'll be breaking out a karaoke mic so everyone can sing along as we rock the 90s anthems—Vanessa and I will be taking center stage in flannel and matching Nirvana tees when our favorite Alanis Morissette tracks play, and I'm positive every lyric will come to me just as naturally as they did back in high school.
With the clock nearing the stroke of midnight, we'll "Bust a Move," throw on our neon LA Gears, and dance like we're part of a "Rhythm Nation" to more unforgettable jams from the 80s until the ball drops, taking us back to our final destination of the 70s for a little dessert and disco. We'll welcome in 2017 while doing the "Hustle" and our best Soul Train moves in our fringe vests and flowery headbands.
Our journey through the music and fashion of the past decades winds down as we wish each other a happy New Year and applaud the fashion morphing skills we witnessed throughout the night. Getting to relive the tastes, trends, and musical greatness of our pasts made finally unpacking that random box of memories totally worthwhile. And now we're all energized to step into the future, where new memories are waiting for us all.
Want to travel back in time as you celebrate the New Year? Allow the Elves to usher you through the trends of the past with our retro gifting guides. Find party ideas that will have you dancing through the decades on our Facebook, Twitter @Elfster, and Instagram @Elfstergram.

Jeni is a music-loving, crafty boy mom of 2. When she's not crawling on the floor after her toddler, she can be found DIY-ing up a storm, coffee cup in hand—there's always a reason to party in her world.
Please follow and like us: