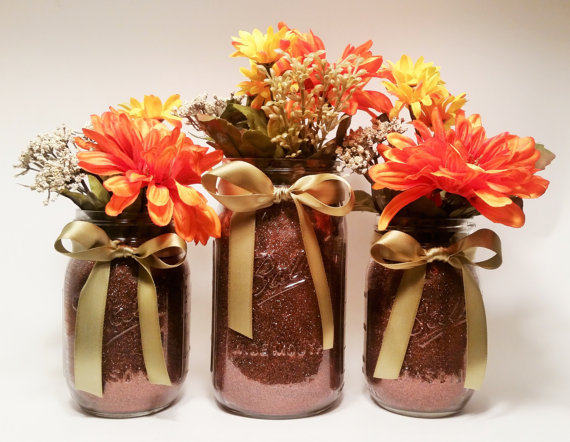 Urbanite Inspirations for a Rustic Farmhouse Dinner Party
Urbanite Inspirations for a Rustic Farmhouse Dinner Party
Rolling up the sleeves on my flannel, and feeling the creeping cold rustling through my beard, I picked up the bale of hay, and threw it over my shoulder. "You look," my wife said, "absolutely ridiculous."
I admit she had a point. After all, I was pulling the hay out of our compact sedan, which I had just parallel parked on our busy city street, and was preparing to carry it up to our third-floor urban apartment. It's safe to say this was one of the first times hay had been introduced into the building.
But there was a reason. We were having a dinner party. And not just any dinner party. We wanted to craft a feast that transported our guests, to imbue our city walk-up with an atmosphere that ignored the horns and sirens, tall buildings and streetlights. A dinner that made us all forget that our jobs depended on the ticking of a clock, and not the rising of the sun. In short, we wanted a farmhouse dinner party.
Preparing Your House for the Harvest
We hoped to imitate how it must have felt at the end of the harvest season—all the smells and flavors of a chill air descending on now-barren fields, with warmth provided by a roaring fire (or candles), great food, and the convivial love felt for each other as we passed around dinner plates and bottles of wine. When we first started thinking about how we would go about this, we decided to focus on the colors, specifically the orange of late harvest combined with the thatchy, dried-husk look of early November.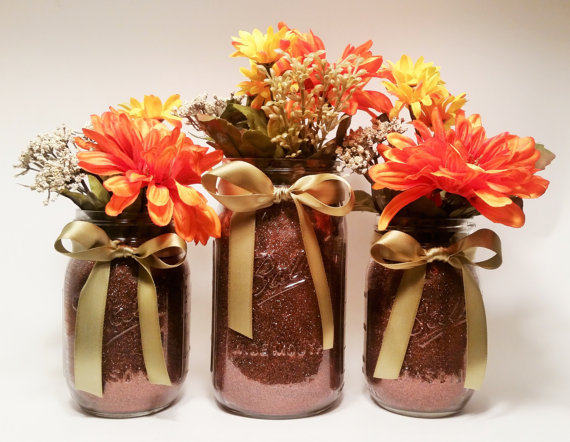 See, I'm obsessed with It's the Great Pumpkin, Charlie Brown, especially the weirdly melancholic scenes of Snoopy imagining the South of France, and walking across its harvested fields. It appealed to me as a child, a rural and changing world I never knew. I wanted that look.
So to the country we went! At a rural pumpkin patch, we bought tall cornstalks, bereft of corn, of course, but that added to the mood—it was postharvest, after all. We didn't even try to resist bringing home the bundles of hay big enough to sit on.
Allison and I both thought bringing the country back into the city with us was pretty cool, though admittedly I was a bit more into it. Arranging our stalks and bales around our apartment, especially in the dining room, made fall seem more real—it's a season of transformation, and our apartment, too, became a changed place.
Actually, it was pretty close to idyllic. The leaves were in full glory at that point, and had really started to fall, blowing around the sky and rattling at our windows. We brought those harvest colors in by displaying fall flowers in rustic-looking mason jars on the dining table.
We're lucky enough to have a beautiful reclaimed farm table that one of our more handy friends made us for a wedding gift. With wood from the Wisconsin Northwoods that actually did once belong to a barn (granted, an old horse barn in the city, but still), it gave the dinner an authentic feel.
There was something about the whole atmosphere, augmented by apple-scented candles and plenty of gourds, that truly did transport us—our four guests all commented on how the room felt strangely out of time, that we didn't just decorate, but actually created something new and strange.
Granted, all the old wood and fall-themed runners in the world won't do anything if you're serving frozen pizza. So we dug into our cookbooks and found something with the feel of a feast after a long season of hard work.
The Fall Farm Menu
Our hearty meal was greatly inspired by one of my wife's favorite food writers, Mimi Thorisson, and her book A Kitchen in France: My Year of Cooking in My Farmhouse. Mimi pretty much has the life we both want: huge French farmhouse, beautiful kitchen, amazing ingredients everywhere, and a knack for experimenting while remaining true to her roots. Our dinner was pretty French-inspired (another nod to Snoopy) but really, yours doesn't have to be specific.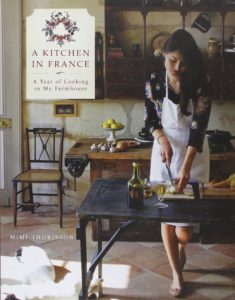 The Soup
Our first course was a soup she called "L'Ami Jean Parmesan Soup." This is a rich and hearty soup, made with butter, cheese, and heavy cream. It's not super healthy, but after working in the fields for months, you've earned it!
There's a ritual to serving this soup. You make the soup (which also has chicken stock, salt, and pepper), put it in a tureen, but then bring out bowls with croutons, chives, crumbled bacon, and shallots in the middle, in four quarters. It sort of looks like, as one of our guests put it, "a deconstructed soup." Then you ladle the actual soup in, and there's a sudden warmth in the air as the flavors come together and delicious smells pour forth.
The Main Course
After the soup settled, we had a nice salad—a very light arugula, apple, and parsnip mix with a not-too-light buttermilk dressing. It had a very fall taste, and also served as a nice palate cleanser. Then, after some more wine, it was time for the main course.
I had spent most of the last two days preparing a large cider-brined pork roast. The brine, which sits overnight, consisted of: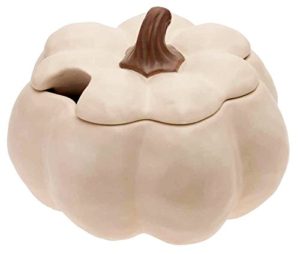 Brown sugar

Slat

Bay leaves

Coriander seeds

Peppercorn

Cider
The day of the meal, I made a coriander rub, decorated the roast with bay leaves, put it in a roasting pan, threw in quartered potatoes and onions, and let it cook for a couple of hours (after browning, of course). It sat for a half hour after coming out of the oven, which turned out to be the perfect time to serve the salad! It struck me as a lucky break, but I guess chefs know what they're doing. Our roast turned out beautifully! And one of our friends was wonderful enough to bring a spiced bundt cake with apple caramel sauce. That was the decadent finale.
The Highlight of the Feast
I know what you might be thinking—what's the highlight after all those yummies? Well, it turned out that the food was secondary to the evening. It was the center point, it was what was on the table, it was the ostensible reason for being there, but it wasn't what brought us to the table.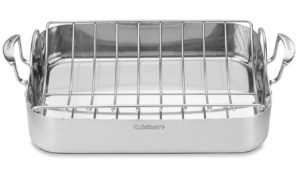 No, what brought us to the table was our friendship, the time we had spent together in the past, and the time that, as we grow older, we spend apart. Maybe fall is perfect for that. Maybe fall is meant for that. The leaves turn colors and drop, and the seasons pass. You don't really notice it sometimes, until suddenly it's winter.
That's something we want to avoid with our friends and loved ones. We want to hold them close, and sit around a warm table, protected from the wind outside—but still able to notice it, and appreciate the table and its warmth all the more for it.
Maybe we don't harvest anymore, most of us anyway. But the farm feast reminds us of a different time, a time when what mattered most was gathering close to those you love and sharing a jug of wine, a loaf of bread, a pork roast if you were lucky, and just being happy to be near one another. Unlike the leaves and the seasons, that never changes.
Whether you're a city dweller or a country maven, Elfster can help you party plan, from our gift guides and wish lists, to tips and tricks on Facebook, Twitter @Elfster, and Instagram @Elfstergram.

Brian thinks that giving someone a gift is just about the most fun you can have, so long as you don't stress out about finding the right one. He likes helping people not stress out during the holidays. Hit him up for ways to make your Christmas more fun.
Please follow and like us: