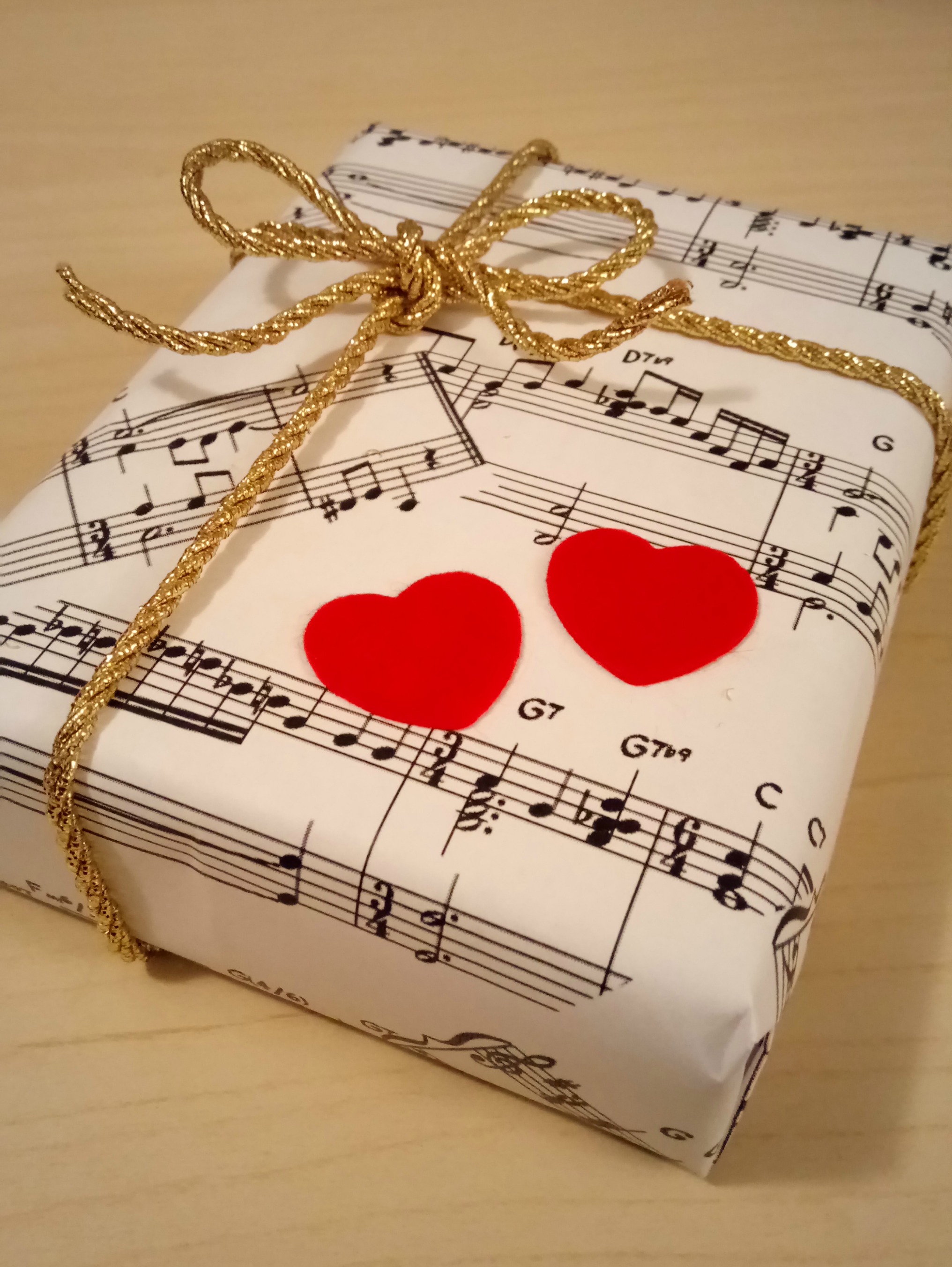 Personalized Wrapping Paper Helps Craft Thoughtful Gift Giving
Personalized Wrapping Paper Helps Craft Thoughtful Gift Giving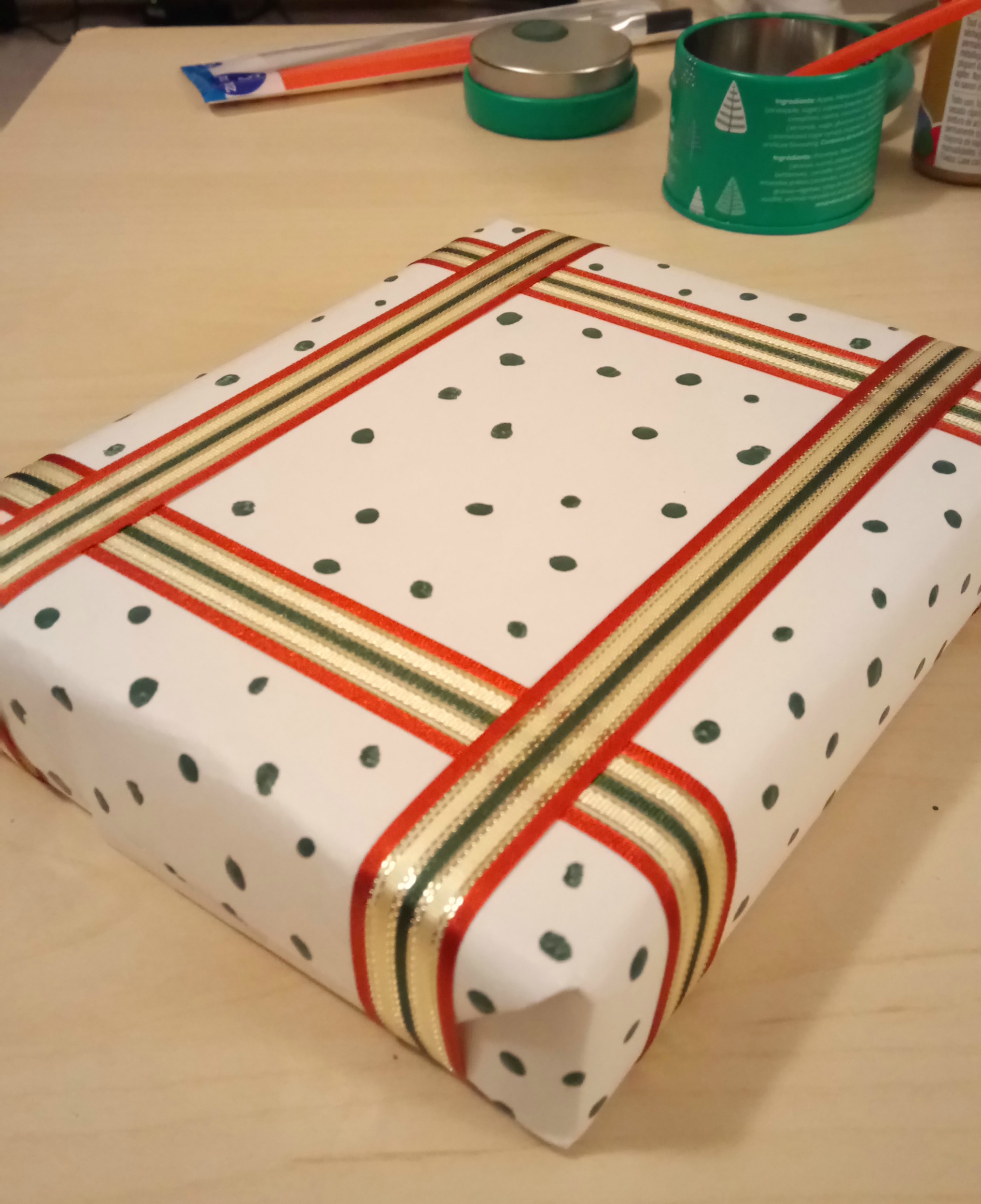 I've never liked that old saying "don't judge a book by its cover"—everyone knows the cover is an extension of the book. It's an introduction to the heart of the story, a way to begin crafting a tale using bright colors, fun designs, or eye-grabbing creative touches before a page is ever turned. And your wrapping paper should represent your gift in the same way.
My first foray into personalized gift wrapping was accidental. My sister Susan's birthday had snuck up on me, and I was out of birthday-themed wrapping—she's a winter baby and gets a little huffy when people gift her presents in Christmas wrapping. I had no choice but to get creative!
Susan is seriously passionate about two things: puzzles and living an eco-friendly lifestyle. I honored her "go green" attitude by wrapping her birthday present in recyclable newspaper, and paid tribute to her love of puzzles by making sure to feature the crossword page on the top of the gift. I even wrote a short birthday message for her in the squares of the crossword. Needless to say, my sister loved it. Without even opening my gift, she was already excited—and touched by the simple thoughtfulness of the unique wrapping.
The Case for Wrapping Paper
It can be tempting, between busy work schedules and the rush of the holiday season, to swing by the store, pick up a gift bag and some tissue paper, and drop in a gift. But here are my arguments for always wrapping a gift in paper:
1. Not every gift fits into a bag. Some gifts are oversized or oddly-shaped, like this kids' activity desk. Do the parents a favor and set up the desk for them, then use the flexibility of wrapping paper to gift wrap it from the legs up. Using letter stamps to decorate the paper would add some learning-themed flair!
2. Paper is made to be personalized. While you may be able to decorate some gift bags, paper is designed to be written, drawn, or painted on—it's just begging to be customized.
3. Ripping off the paper is half the fun! Absolutely nothing is better than tearing into a gift, and inadvertently creating a pile of confetti—although if you start giving gifts covered in personalized wrapping, odds are your recipients will have a hard time shredding your handiwork. No one wants to rip the beautiful cover off a book!
It's Easy to Get Artsy

A great way to take your wrapping game from generic to genius is to incorporate some arts and crafts. Don't worry, you don't need to be a Pinterest savant or professional artist to accomplish this—all you need is some plain white or brown kraft paper, and whatever markers, paints, or craft supplies you have lying around the house—even a simple zig-zag pattern can look quite chic.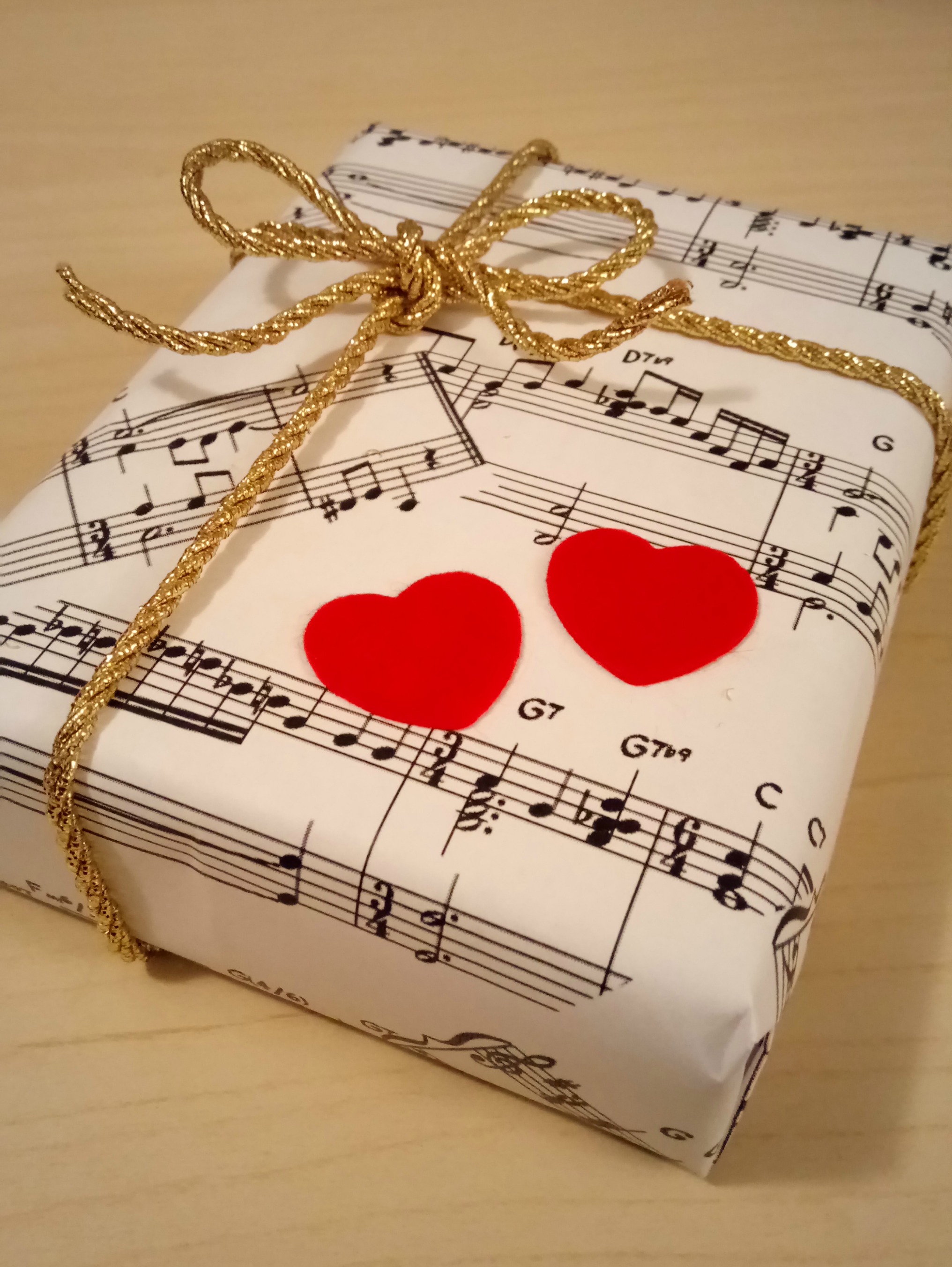 I paired dots and stripes on a Christmas gift for my friend Lee by wrapping the edges in striped ribbon after dabbing on some green polkadots. Of, if you have little ones who love to draw, let them loose with the markers and pens on an oversized sheet of paper. Who wouldn't appreciate a gift wrapped up in artwork from your little Picasso? I can just picture my sister tearing up if I brought her a present wrapped in her niece's handiwork.
If giving a group gift to a coworker, here's a way to put your office's "signature" on the present—literally. One of my favorite colleagues, Frank, recently retired, and the whole company pitched in to buy him this hilarious watch. We wanted him to know how much we would all miss him, so we passed around the wrapped gift and signed our names in different colors. I also added a bit of ribbon, in lieu of a bow. The customized wrapping made Frank feel really loved, and everyone in the office was able to contribute to his gift in a personal way.
Finding New Purposes for Any Piece of Paper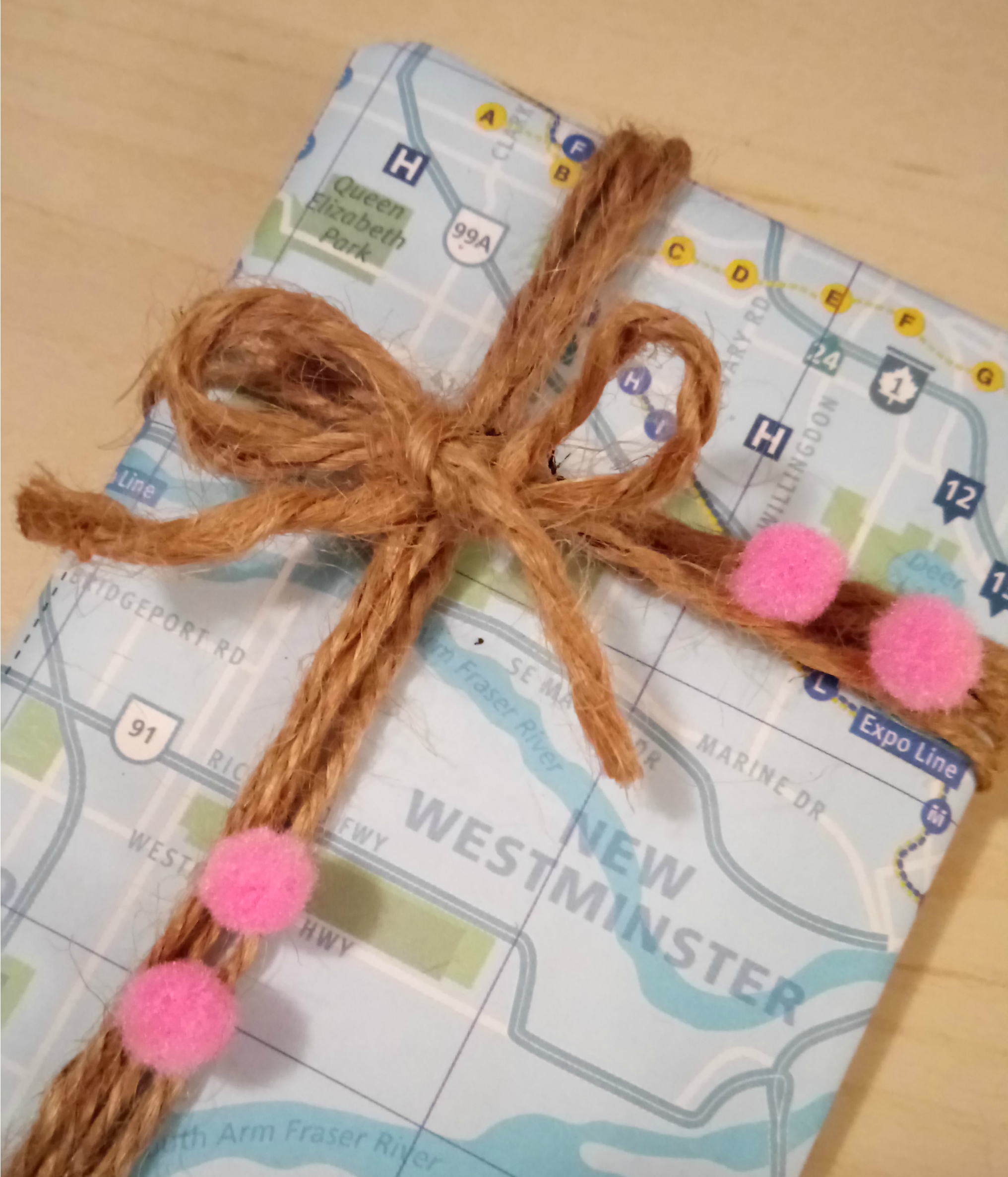 What impressed Susan the most about my crossword wrapping paper was that it showed just how well I knew her. After the success of that wrapping experiment, I followed it up with a musically-themed gift for my friend Trish. She plays in a band, and there's rarely a moment when she isn't listening to music, so I bought her a pair of wireless headphones. To take the gift up a notch, I wrapped it in sheet music—the package immediately grabbed her attention even tucked into a pile on the gift table.   
And, when I was recently invited to a housewarming party for old college friends who had just moved to the area, I couldn't resist buying them this handmade "Home Sweet Home" key holder—and wrapping it in a map of their new city! The map made them feel truly welcomed to their new hometown, and was just as easy to pick up at the store as a roll of wrapping paper.
Make Any Gift Personal

Ever had to buy a gift for someone you don't know well? Maybe your husband's golf partner or a new colleague? Even if you have no choice but to buy a generic gift, your wrapping can still be anything but stock. Something as simple as this sticker letter initial would show your gift recipient that, even though you two aren't particularly close, you're still going the extra mile.
A little extra time, and a little spark of imagination, is all you need to make a big difference when it comes to gift wrapping. Even taking a few extra minutes to get playful with some markers will show your giftee how much you care. And the best part about personalized gift wrapping is just that—it's personal! Whether your sister is more pop-culturist than puzzle-obsessed, or you're more into glitter than polka dots, there's no wrong way to personalize wrapping paper.
Feeling inspired to make your next present more personal? Let Elfster help you pick the perfect gift from any of our featured wish lists—and be sure to connect with us on Facebook, find us on Instagram at @Elfstergram, and on twitter @elfster for more gift-giving and party hosting tips and tricks.

Jeni is a music-loving, crafty boy mom of 2. When she's not crawling on the floor after her toddler, she can be found DIY-ing up a storm, coffee cup in hand—there's always a reason to party in her world.
Please follow and like us: