A Telecommuters' Office Pizza Party That's Virtually Guaranteed to Help Coworkers Connect
A Telecommuters' Office Pizza Party That's Virtually Guaranteed to Help Coworkers Connect
Photo credit Amazon seller New Wave
Office pizza parties were a tradition at my old job, where we would file into a tiny conference room where cheesy pies covered in generic toppings would be stacked up on a folding table. I complained at the time about the lack of veggies, and Arthur eating the last slice of pepperoni, but really missed those moments of office camaraderie once I became a telecommuter—my co-workers lived everywhere from San Francisco to San Antonio. So when a beloved colleague decided to change careers, I was inspired to send him off with the support of the whole office by hosting a good old-fashioned pizza party using modern technology.
In the ever-growing world of telecommunication-based jobs, it's time to get a little creative when it comes to building that team spirit amongst coworkers—a pizza lunch and some friendly banter, via video chat, can go a long way to keeping everyone happy and productive in their jobs. When you only see each other on a screen, it's especially vital to make sure a strong sense of community is developed, and nothing brings people together like being able to celebrate, or say goodbye, together.
Linking in to Create Community
Photo credit Amazon seller Amazon
Setting an event time might seem like a challenge if your company is spread across various time-zones, so a little polling and a lot of communication might be necessary, but, when pizza's involved, it's totally worth the extra effort. Be sure to let everyone know why you'll be getting together, whether it's to welcome some new faces or to congratulate a colleague for a job well done. I sent out a raffle entry for my coworkers to return with their RSVP to create an incentive for the entire "office" to join in.
The raffle can help break the ice and get everyone excited as soon as they join the virtual party—just try not to get enthusiastic about winning a Newwave Petite Pizzeria for making gourmet pies at home! Or maybe a Kindle Fire HD to search and collect favorite pizza sauce and dough recipes would be a hit in your tech-oriented company.
It's Not a Party Without Pizza
Food is always a great way to bring people together, but how do you coordinate meals for a party spread across the country? This is another chance to take advantage of technology! I emailed gift cards for local pizza joints out to everyone on the guest list so they could place an order for their favorite pie, no matter how unusual the toppings—I ordered anchovies knowing that no one else would have to smell them.
Photo credit Etsy seller Maisonwares
You might want to ensure everyone can kick off the party with pizza already on their plates by sending an event reminder to all the guests the morning of the party—most delivery places can set a preferred time of arrival if an order is placed early enough in advance.
And, speaking of bonding over favorite foods, to get the party rolling have everyone list their favorite pizza toppings, or whether they're a deep dish or thin crust fan—that's sure to bring out some strong opinions! Offering silly topics to discuss will help everyone open up—and even feel a bit more connected as they work together in the future. The executive Erin that you email weekly will become Erin who loves grilled chicken, pineapple, and cashews on her pan tossed pizza, just like her favorite slicery in Hawaii makes it.
Sending Party Vibes Across the Web
To create a true party vibe, some happy pop music should be playing in the background of the host's feed—maybe some boy band classics from the 'Nsync Greatest Hits album! Or, a 90's hits compilation CD to transport us back in time to memories of the pizza parties of our youths.
To ensure the get together felt like a party, not a meeting, I also decided to organize a game—and offer enticing prizes to make sure everyone was willing to participate. You can bet there will be fierce competition to get the best score if everyone is trying to win a personal coffee cup warmer to keep on their desk, or a "will work for pizza" tote bag for carrying projects on the go. Humorous planners to keep work life organized make great backup prizes in case of a tie.

Photo credit Target seller Mr. Coffee
Thanks to modern software tools like Skype, we get to see each other face to face in virtual conference rooms, so there's one traditional office party game that's perfect for taking advantage of this tech—charades!
I prepped about 20 movies titles with office or work themes, like Office Space, Clerks, and The Devil Wears Prada, then discovered an online app, random thing picker, where I could enter in the titles and virtually pull a name out of a hat. Each of my coworkers took a turn as the main visual feed on Skype, acting out a movie title I would individually message them.
We had to make sure everyone was muted to keep the current actor the focus on the screen, so we used the messaging option in Skype to enter our answers. Fast typers, as well as fast thinkers, had an advantage, but, hey, this is the virtual age and we do work for a virtual company! I kept score so everyone else could just enjoy the game—there are online score keepers, but I kept it simple with a notecard and pencil.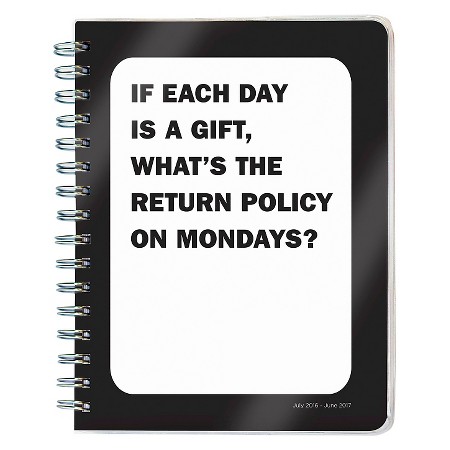 Photo credit Target seller Hallmark
Since the main unifying component between all in attendance is work, there will undoubtedly be some shop talk floating around while we dine, but with the tone remaining light and fun, there'll be an atmosphere for ideas to flow and be shared, without the pressure of a deadline to meet or a boss to impress. This freedom of conversation will soon have everyone feeling like old friends.
Planning opportunities for your colleagues to come together, eat lunch, and socialize, even if solely over the internet, helps remote employees feel connected to each other across the cities or states that separate them. There's a level of comfort that comes with spending time talking and sharing a meal that cannot be matched by emails and phone calls alone. So, although getting everyone in the same room may not be feasible, when a special occasion calls for a celebration, a shared meal and some office fun is absolutely possible—and totally worth logging on for.
Telecommuting to your work party this year? Let the elves help you come up with buzz-worthy prizes with our for the office gift guide to get your party started right. Don't forget to connect with us on Facebook, Twitter @Elfster, and Instagram @Elfstergram for office party ideas that are virtually endless!

Jeni is a music-loving, crafty boy mom of 2. When she's not crawling on the floor after her toddler, she can be found DIY-ing up a storm, coffee cup in hand—there's always a reason to party in her world.
Please follow and like us: