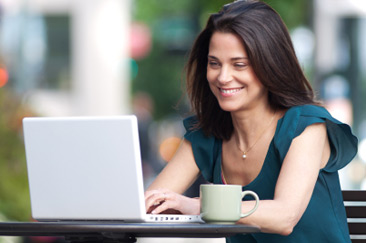 Give a Gift. Get a Gift. Make a Friend.
Give a Gift. Get a Gift. Make a Friend.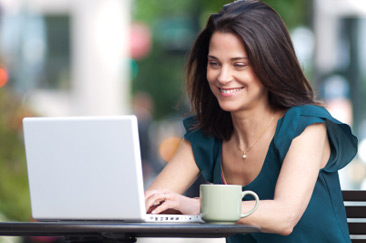 This summer, Elfster brought together people from all over the world in our first-ever Meet and Gift Exchanges designed to spread some Elfster cheer in a unique and thoughtful way. The three exchanges were a huge success, with nearly 1,400 Elfster users from near and far exchanging gifts and private messages with a new friend. We are thrilled that so many people loved connecting through these community exchanges.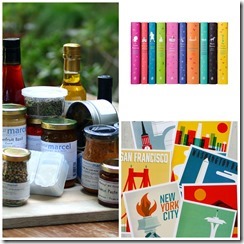 The Hometown Favorites exchange allowed participants to share something unique that represents where they live, like a food item, something from a local sports team, a product made in the area, or anything that represents their hometown. Participants in the Postcard exchange sent unique images all over the world, and some even threw in a small gift or two! Our Book exchange let participants share their love of a great read. And we've heard from many of you that these community exchanges are the perfect way to make a new friend in the process.
With the holidays still a few months away, we thought it was a great time to bring Elfster friends together again, so we are excited to announce our fun Fall Meet and Gift Exchanges that will allow users from all over the Elfster community to celebrate the season by connecting and giving to each other.
It's not too late to participate and you can sign up for the exchange that interests you. For October 2015, we are kicking off the next round with three new exchanges:
Nothing could be sweeter than a Favorite Candy Exchange! And who says you have to trick or treat to get candy on Halloween? This exchange will allow you to send and receive your favorite candy to your "secret sweet tooth." Please plan to spend about $15, including shipping on your gift.
The Magnet Exchange is a fun, low-cost way to get to know your exchange partner and give a fun magnet to brighten their day. There are no specific requirements, any magnet you like can be exchanged, either store bought or homemade. Please plan to spend around $10, including shipping.
Think Fall! This exchange will allow you to exchange Fall Decor items. Gifts can be anything that you think your partner will like from Halloween or Thanksgiving decorations, to a cozy throw for the fall season. For this exchange, please plan to spend $25, including shipping.
The deadline to mail gifts is October 31st for all of our Fall Meet and Gift Exchanges. Remember, please sign up to participate only if you will be able to send your gift on or before that date. The elves at Elfster hope you'll join us for our October Meet and Gift Community Gift Exchanges and share the joy of gift giving and receiving.
And if you're looking for a great way to share the season with the ones you love, organize your own fall-themed gift exchange with friends and family. Elfster is the Web's top-rated online Secret Santa generator, offering participants the opportunity to use the company's tool to organize a holiday gift exchange of any type, learn Secret Santa rules or how to play, organize family, office or friends and generally keep track of your holiday or Christmas gift exchange all conveniently online. Elfster makes it easy, free, and fun! Need help? You can reach us via Facebook here. Tweet us @elfster or catch us on Instagram at #elfstergram.
Wish. Gift. Shop. Share.
Meghan L has been elfing it since she joined the team in 2009. She enjoys coordinating exchanges, talking to organizers, and all things Christmas. Join her for an eggnog latte anytime at Elfster.com
Latest posts by Meghan Langseder (see all)
Please follow and like us: